The current single-tier Senior Football Championship is "not sustainable" and should be reassessed, says outgoing GAA director general Paraic Duffy.
As it stands, there are five competitions that cover all the competing counties in hurling, with the top sides battling it out for the Liam MacCarthy Cup and those beneath the elite level taking part in four other tournaments.
But in football, 33 teams partake in the race for Sam Maguire.
"We must find a way to give all counties the possibility of success in a football championship," Duffy, who will step down at the end of March, said in his annual report.
"There are compelling arguments in favour of developing a tiered football championship system"
"I believe we have to have a tiered championship, we've five in hurling [but] I'm not saying we'll have five in football.
"We need to do it.
"There are compelling arguments in favour of developing a tiered football championship system, as in hurling, but the debate around this issue remains as difficult as ever, notably in resolving the question of how a tiered championship would be structured.
"Achieving consensus while preserving the provincial championships will not be easy.
"There are those who are quick to criticise the provincial championships, but it must be recognised that there is a strong attachment to them throughout the Association."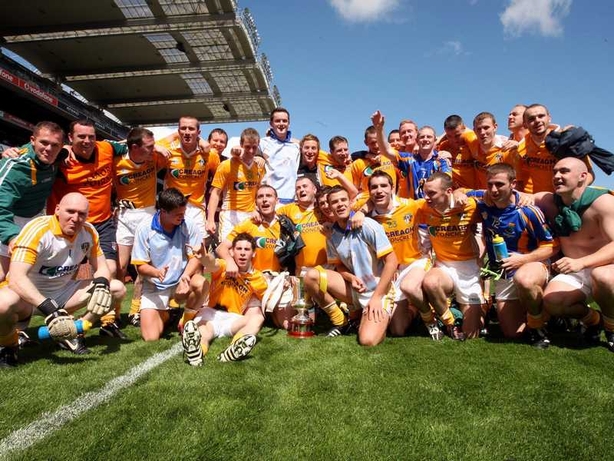 This season will also see the first running of the 'Super 8s', a round-robin system that replaces the traditional quarter-finals.
Duffy admitted that this is not the answer to the issue of the weaker counties getting a fair shot at silverware but that after its three-year trial a more permanent championship solution should be put in place.
"Congress took the wise decision to introduce the changes on a three-year trial basis, which is a reasonable period in which to assess the value of the new format," he said.
"In truth, this structure is likely to be a temporary arrangement in that it will allow the Association time to devise a system that will meet the needs of less successful counties."
@jacquihurley reports from Croke Park where outgoing GAA Director General Paraic Duffy gave his final annual report pic.twitter.com/jqzYw35jzf

— RTÉ GAA (@RTEgaa) January 23, 2018
The Monaghan man also re-issued a plea, first brought up in 2010, to address the area of illegal payments to managers, now seemingly more prevalent at club level, and cited the example of how the GAA game to an agreement with the Gaelic Players Association.
He lamented a "lack of enthusiasm" to deal with the problem and said it had gotten worse in the last seven years, "the current policy is to avoid looking at it".
"The Recognition Protocol 2017-2019 between the GAA and GPA sets out clear requirements in relation to the provision of funding for player welfare and governance," he said.
"Some do not like the funding arrangement, but the reality is that the GPA is committed to the maintenance and protection of the amateur status of the GAA; indeed, the pursuit by the GPA of its objectives is subject to that commitment.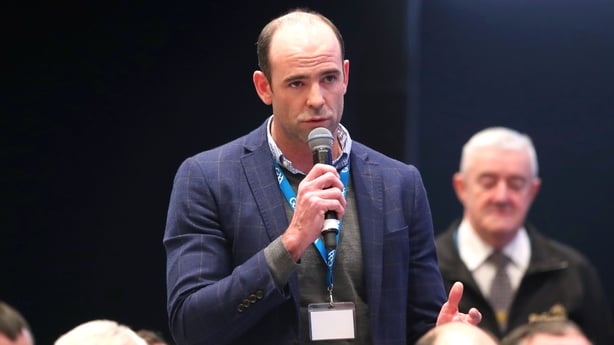 "That outcome emerged only after a long and difficult debate about the best ways to maintain the amateur status of players and after a recognition that the provision of a strong player welfare service was the key to retaining our amateur status.
"We need a similar debate on what our amateur status means in terms of payments to managers and coaches.
GAA rules that are difficult to monitor tend to be ignored"
"The Management Committee is looking at ways of strengthening the rule on amateur status, but I doubt if a change of rule on its own will make much difference.
"GAA rules that are difficult to monitor, or that confront comfortable ways of doing things, tend to be ignored.
"The great difficulty we face is that we are challenging deeply embedded attitudes that inform our behaviour, and that are therefore difficult to change. But we need to find a way to instigate the debate we avoided in 2010.
"It may be bruising and may take time, but it will provide an opportunity to begin to change the existing payments culture and to come to a position consistent with our declared values.
"If you say there is an amateur organisation then you have to be that."
Duffy also wrote that the idea of splitting up the Dublin football team based on their current domination has "all to lose…and nothing to gain."