The hurling year is about to start in earnest. Division 1A in the league should be compelling.
But first let's turn the clock back.
The mid 1970s saw a reawakening in Clare hurling. Without a Munster title since 1932 and no All-Ireland since the year 1914, a team was emerging that would challenge for the major prizes.
In 1976, the Banner contested a National League final, losing out to Kilkenny after a replay. Success in the spring competition did follow in 1977 and '78 and in both years Clare reached the Munster final, where they just fell short against a Cork side that were at the peak of their powers.
In charge of Clare during that period was Feakle native Fr Harry Bohan - it was a Banner side that had the likes of Seamus Durack, Sean Stack, Ger Loughnane and Johnny Callinan in their ranks.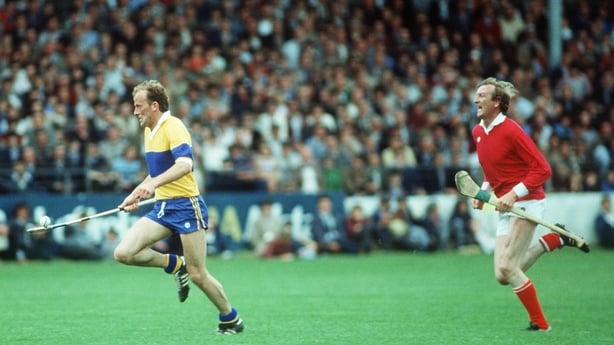 Recalling those days from four decades ago, Bohan told RTÉ Sport that "Clare was very much alive with expectation", while adding that the county were very close to making a real breakthrough.
"Clare for years and years had been playing second fiddle to the likes of Cork and Tipp in Munster and Kilkenny further beyond.
"I would describe the team that I was over as icebreakers to the sides that eventually won All-Irelands in '95 and '97.
"I deeply believed that if we could take a different approach to the game, then we could be as good as anybody.
"We trained as hard we could, not overdoing it. We put a lot of stock on man-management, in that if any player was stuck for a job we'd be looking out for them.
"There was a great spirit in the camp, there was a great enjoyment. As a manager I felt our organisation and preparation was first class."
While not wanting to dwell on any hard-luck stories, Bohan still harbours much regret on the outcome of the '77 Munster final.
"We definitely had the beating of Cork that day. We had a man sent off (Jim Power) just before half-time and we would have said wrongly at the time. Years later, I asked the referee about the incident and he told me he made a mistake.
"With 15 on the pitch we would have won it, the face of Clare hurling would have changed. I'm convinced we would have won the All-Ireland that year and possibly could have added another one or two of that."
"Regrets, we've all had a few."
"To accommodate the clubs, April has been freed up, well that's just stupid"
Listening to Bohan speak it is clear he has a passion for hurling. He also has a passion for rural Ireland.
In the 1970s, he founded the Rural Housing Organisation, now known as the Rural Resource Organisation, to encourage communities across Ireland to participate in determining their own future.
It resulted in the building of 2,500 houses in 120 villages in 13 counties. As a response to what Bohan felt was the "urbanisation" of Ireland, he set up The Céifin Centre to counter the growth of cities in Ireland.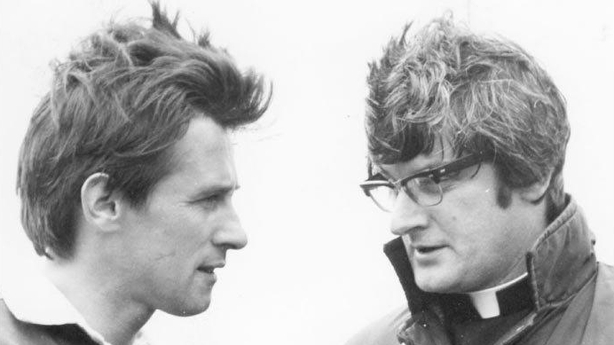 At the heart of any rural community is the GAA club. However, four decades from those "enjoyable days" with the Clare seniors, the now parish priest of Sixmilebridge, like so many others, is worried about the direction the association is going in a year of much change on the inter-county scene.
"To accommodate the clubs, April has been freed up, well that's just stupid," Bohan commented with no little frustration.
"No manager of a senior county side will release players in April. If they do, it would only be in a half-hearted way.
"The GAA was founded as an organisation to inspire people at local level and we should always prioritise the importance of the local community - local club and local participation. That is now dwindling.
"You only have to look at the emergence of development squads at county level. Youngsters between the ages of 14 and 18 are pulled away from the local clubs to get special training in weights and strength and conditioning.
"For God's sake, kids at that age should be allowed to develop naturally."
Reflecting on how rugby in Ireland changed after it became professional, Bohan added: "It was the rugby clubs who suffered, their importance slipped beneath the elite level above. In the GAA, the club was always the most important, but they too will suffer in that they will no longer be the main conveyor belt to the county team.
"We have moved into very dangerous situation in the GAA. I agree with Joe Brolly and Trevor Ringland, who wrote recently about the elitist path that the GAA is heading down. Okay, the organisation has to be professionally run, and it is professionally run, but the players and those who voluntarily commit to running clubs are all amateurs."
And this leads on to player welfare, for which Bohan asks: "Are the players now capable of taking on the kind of training they are been asked to take on in this 'professional era'?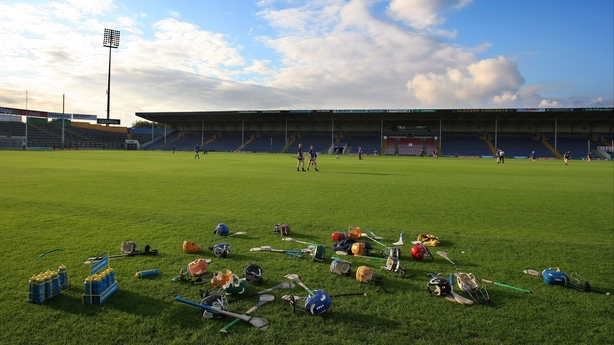 "You hear of training sessions across five nights of the week, or even five mornings of the week. The lifespan of a player will shorten even further. A number of players are getting hips done at a very young age.
"Con Murphy, the great medic with Cork gave an interview last year when he retired and said the level of training now asked of players is simply not on. The body won't be able to take it. Rest is crucial.
"Professional players take time off to rest because it's their full-time job. Inter-county players can't avail of that and then their clubs want them and rightly of course."
Looking ahead to what will be a more condensed Allianz League and a round-robin element in the provincial championships, Bohan admitted that it will be fairly "intense", adding that "it will heap more demands on players over a shorter period of time".
As to the notion that less is more come championship, Bohan went on to say: "Maybe hurling should have opted for no change, sat back and assessed how the extra games in football went down. Across the season, there are too many inter-county games.
"Tipperary and Waterford did not play in the Munster league, they stood back, and I'm sure they stood back for a reason."
With the hurling league getting under way next weekend, Bohan is nevertheless excited at the prospect of another competitive year for the small ball game.
"If you take the league, any one of the six teams could win Division 1A," he predicted.
"That six, plus Galway are are all genuine All-Ireland contenders.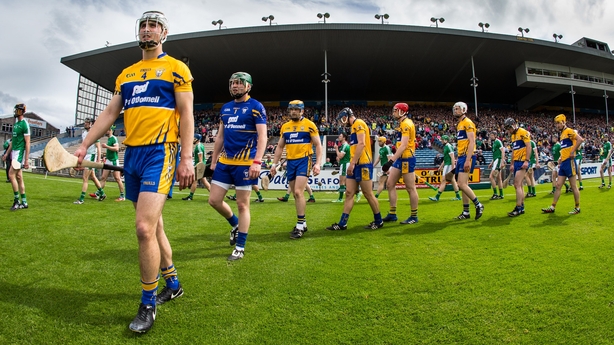 "As for my own county, they have prepared well and have outstanding players like Conor McGrath, Shane O'Donnell Tony Kelly and David McInerney in their ranks. However, the retirement of leaders like Pat Donnellan, Brendan Bugler and Colin Ryan will be hard void to fill."
CLARE
Manager: Donal Moloney & Gerry O'Connor
Captain: Patrick O'Connor
League finish 2017: 5th in Division 1A
New players to watch: Diarmuid Ryan, brother of 2013 All-Ireland winner Conor, impressed with the minors last season.
Players unavailable: Aron Shanagher won't see action after suffering a cruciate injury. All-Ireland winning captain Pat Donnellan, Brendan Bugler, Colin Ryan and Darach Honan have retired. Aaron Cunningham is travelling in Australia.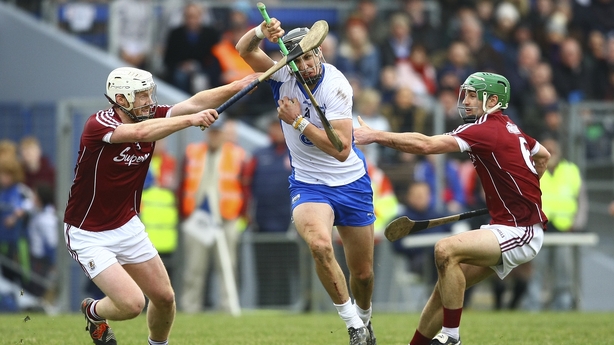 Fr Bohan believes the Déise will be at the business end of things again.
"I think Waterford will have a good year. They played Limerick's Na Piarsaigh in a challenge match recently and I believe they were all bulked up and raring to go.
"Last year's experience will hep them and they have a driven manager in Derek McGrath."
WATERFORD
Manager: Derek McGrath
Captain: Kevin Moran
League finish 2017: 3rd in Division 1A
New players to watch: DJ Foran and Mikey Carney were on the periphery of making the XV last season. Can they now make their breakthrough?
Players unavailable: No retirements but Shane Bennett has opted out for a period of time.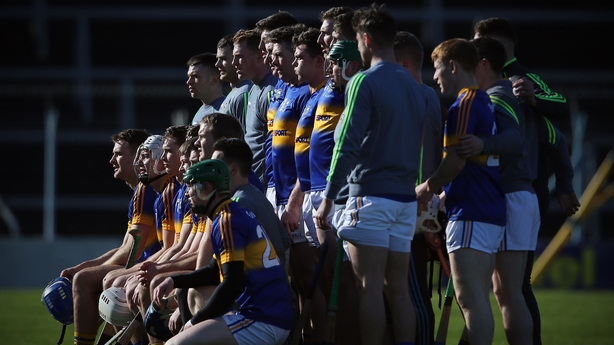 As for Tipperary?
"Tipperary, I fancy, will rediscover that sharpness they may have lacked in 2017."
"I know Seamus Callanan is injured, but he'll probably be back for the early stages of the championship, possibly the end of league. Don't be surprised if Tipp land some sliverware again."
TIPPERARY
Manager: Michael Ryan
Captain: Pádraic Maher
League finish 2017: 1st in Division 1A (beaten finalists)
New players to watch: Ger Browne and Paul Maher
Players unavailable: Goalkeeper Darren Gleeson and John O'Keeffe have both retired. Seamie Callanan recently had an operation on a back problem and may miss the entire league.
And what of Kilkenny?
"Would you ever rule them out? The spine isn't as good as it was but Cody is such a wily operator."
KILKENNY
Manager: Brian Cody
Captain: Cillian Buckley
League finish 2017: 4th in Division 1
New players to watch: Joe Lyng, Conor Martin, John Walsh, James Maher, Alan Murphy and John Donnelly all got a run in the Walsh Cup. Can they now stake a claim for places as the serious business gets underway?
Players unavailable: In the days after Christmas, six-time All-Ireland winner Michael Fennelly called time on his Black and Amber career. Jonjo Farrell has been dropped from the panel, while last year's captain Mark Bergin captain has opted out for the year.
Ger Aylward wasn't named on any of the panels for the recent games, and likewise new panel member Tom Aylward, who is nursing an injury. Paul Murphy and Colin Fennelly will miss the league as they are overseas with the army. Star forwards TJ Reid and Richie Hogan are on the injured list.
CORK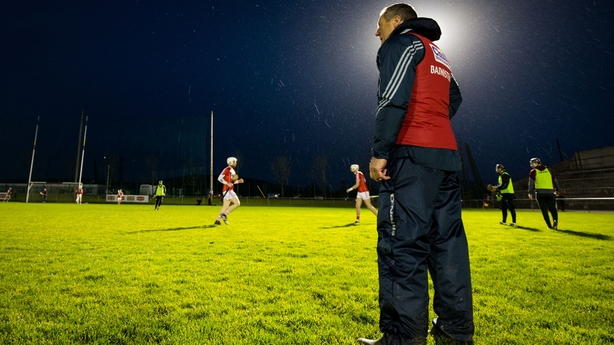 Manager: John Meyler
Captain: Seamus Harnedy
League finish 2017: 2nd in Division 1A
New players to watch: Tim O'Mahony and Sean O'Donoghue will both start the opening league game against Kilkenny, while 2017 Under-21 captain Darren Browne has been in outstanding for intermediate side Kanturk in their march to county and provincial success.
Players unavailable: Last year's captain Stephen McDonnell has opted off the panel.
WEXFORD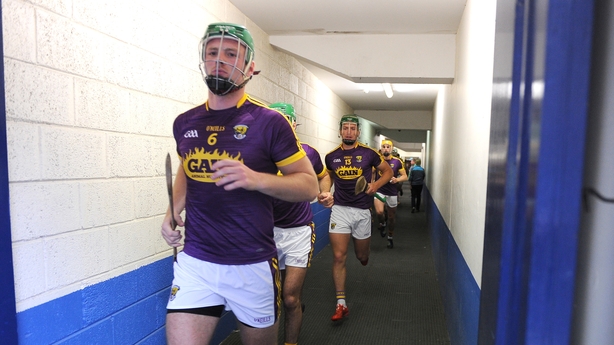 Manager: Davy Fitzgerald
Captain: Lee Chin & Matthew O'Hanlon
League finish in 2017: 1st in Division 1B
New players to watch: Damien Reck featured on the side that got to the league semi-final, but injury saw him miss the Championship. He's back and featured prominently in their Walsh Cup success.
Players unavailable: After ten years in the jersey, David Redmond announced his retirement last week.