David O'Connor says his Fulham Irish team-mates are in "bonus territory" as they take on Corofin in Ruislip for a place in the AIB All-Ireland club football semi-final.
Fulham Irish claimed their first London Senior Football Championship since 2011 in dramatic fashion when they beat Tir Chonaill Gaels by a single point back in October, but have had to wait patiently for their next outing.
The original quarter-final pairing against the Connacht champions on 10 December was postponed due to snow fall and former Leitrim player O'Connor says the extended break has been difficult logistically for the Exiles.
"It has been a long wait, certainly at a testing time of the year. It has been six weeks since the fixture was postponed and three months since our last competitive game," he told RTÉ Radio's Morning Ireland programme.
"It's not ideal, but despite that the commitment levels haven't dropped in any way and that's a great credit to management and the group of players.
"Naturally we all go home to Ireland and disperse throughout the country. Collective trainings are quite difficult over the Christmas period, but we trust our players to look after themselves and they have come back in good condition."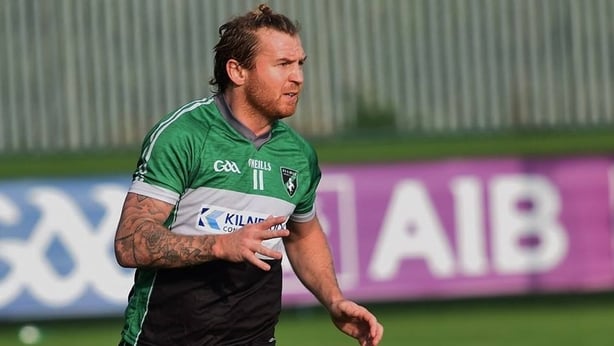 Owen Mulligan is the stand-out name in the Fulham side, and the three-time All-Ireland winner helped himself to five points in the London decider, while former Tyrone player Michael Murphy adds further inter-county experience.
"We are hosting a superpower club"
The home side will be rank outsiders against a team currently the bookies favourites to go all the way and collect the Andy Merrigan Cup, three years after their second success in the competition.
O'Connor says it is a special day for all associated with the London club.
"We're relishing it as a club. We are hosting a superpower club, renowned for playing very good football here in London this weekend and we're just looking forward to the test and seeing where we stand up against that.
"We're in bonus territory. We are looking forward to the challenge which we feel we deserve."