Turning down a professional contract with SSE Airtricity League champions Cork City to play for Kevin Walsh's Galway footballers may have surprised many – but it was an easy decision for Padraic Cunningham.
The Headford forward, who has spent more than three years with Galway United, was very close to signing for John Caulfield's City, only to decide that the lure of donning the maroon jersey of the county's Gaelic football team was too much.
Cunningham has featured in the FBD League for Galway and is determined to establish himself as a regular starter in the Tribesmen's attack ahead of their Allianz Football League Division 1 campaign.
Speaking to RTE.ie, he said: "When I grew up it was all Gaelic football in my house; it was only when I moved to Mervue United that soccer took over.
"I played Gaelic all the way up to Headford minors and they asked me back for the county final at under-21 level, when we beat local rivals Caherlistrane by two points. I came on at half-time that day.
"I was part of the Galway minors when I was younger but I decided to play soccer the next year. Gaelic football would be my first love."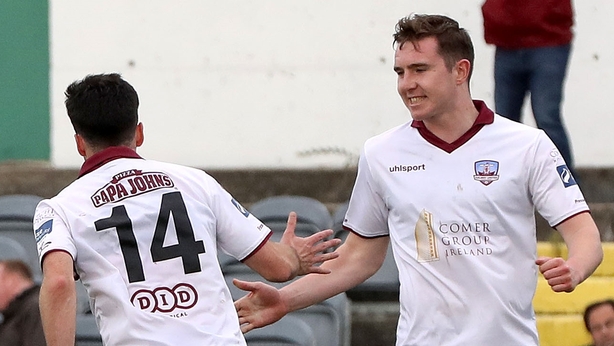 The switch to Walsh's men, Cunningham concedes, came about rather by accident.
"I was playing with Headford this winter really with the intention of staying fit.
"Then speculation arose and there were talks with the Galway county board – they sat me down and told this is a big year, that they really want to push on and make a Division 1 challenge, to be there or thereabouts.
"They told me they wanted me as part of the squad, to show the ability I had. It has been tough, very tough given the intensity of training, especially against such hugely talented footballers.
"The FBD League games were good to play in, the quality very high, playing against Mayo in what was big intensity – even if the pitches were not great.
"This is a very talented panel and I've to keep my feet on the ground. This county needs to be back where it was and it really can achieve that if we believe."
"I did a lot of thinking over it, even with the whole family."
Cunningham paid tribute to Walsh, a former legendary midfielder for the county he has now managed since September 2014.
The corner-forward said: "Everyone knows when he played what he was like in midfield, the hero he was; now as a coach you are looking up to him, learning from him."
Reflecting on the decision to desert the League of Ireland, Cunningham admitted that it was not a career switch easily made.
"It was a tough call, a huge call," he said.
"I did a lot of thinking over it, even with the whole family. I decided that Gaelic football was the right route to go down, even though I loved my time at Galway United.
"Now I want to push on and make the team. I'm hoping I can keep pushing myself to achieve that."