Aoife Murray has been playing in goals for camogie for most of her adult life.
The 34-year-old won the first of her eight All-Ireland medals while she was still a teenager and having retired once before - an error she quickly realised and corrected - she is in no rush to walk away yet.
Work means she has lived most of the past decade, over two spells, in Dublin and she fears to think about the money she has spent on fuel and toll roads up and down to training sessions in Cork.
Unlike her football and hurling counterparts in the GAA, Murray doesn't receive any out-of-pocket expenses for her trouble - the Camogie Association simply cannot afford to pay them - but she keeps on going.
"My mechanic rang me up one day to tell me that there was something wrong with my car's computer because the clock said I'd done 35,000 miles since I had dropped it in last," recalled Murray, speaking to RTÉ Sport.
"There was nothing wrong with it! I do a lot of miles, but it's better than not doing them."
With camogie at the highest level so much part of the new Rebel captain's life the senior associate working in property asset management with Hudson Advisors can't understand the negativity about playing inter-county that has been very much in the news recently.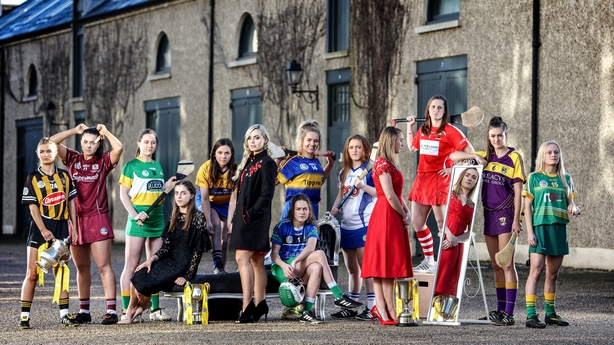 Kieran Bergin, who left the Tipp hurling panel last year after winning an All-Ireland medal in 2016, railed against drink bans in an interview while former Meath forward and back-up goalkeeper Joe Sheridan said that players are coming to 'detest' being part of county set-ups due to the commitment involved.
Murray said in response: "If I had a management who put a drinks ban on me, I'd be telling them 'good luck'. We're lucky with the set-up we've had over the last number of years because they haven't put any sort of bans on us - they treat us as adults and they respect us as adults.
"They know you'll make the right decision and if you make the wrong decision, you'll be the one who suffers and not the management team.
"I love going out on a night out and not drinking - I'm able to do it because of camogie. I have to sit into my car at 3.30 on a Tuesday afternoon and drive to Cork for training and drive back afterwards.
"But for that hour-and-a-half that I'm on the pitch, it's the best hour-and-a-half of my day.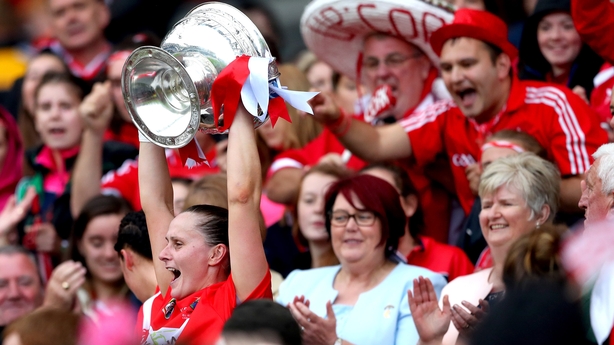 "Maybe we don't have the same seven-days-a-week that the hurlers or footballers do, but we have five or six days. If I could do this every year until I was 45, I'd do it. If that's drudgery to other people, that's their business. I absolutely love it."
To underscore her commitment, she never once considered switching clubs to a Dublin outfit and she still lines out for Cloughduv at home, even if it's not as often as she would like.
Murray retired once before after the 2015 All-Ireland final win over Galway. She had been battling a back injury, herniated disks, and decided she would quit while she was ahead.
But within months she knew that she had made a mistake. A trip to Ethiopia featuring voluntary work copper-fastened her belief that she had to make the most of what she had while she could.
The management, headed up by her brother Paudie Murray, welcomed her back with open arms and she added last year's All-Ireland medal to her collection.
The All-Ireland champions open their Littlewoods Ireland Camogie League campaign at home against Galway on Sunday, the start of another push towards the summit for the Rebels. Kilkenny won the League last year, but the Rebels put them back in their place, beating them in the All-Ireland final.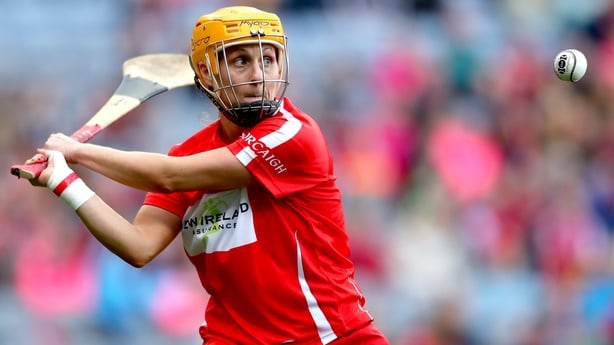 She explained: "In 2015 I had come back from a back injury, we'd won the All-Ireland and I was saying to myself, 'come on now Niamh, that's it'. But then the evening's lengthened, the hour went back and I was thinking to myself 'what the hell am I doing?'.
"I'd spoken to people who'd retired and they felt that they retired too soon and I'd rather make the wrong decision and come back, than not to go back and for it to be not the right decision.
"It's like most sports, once you hit 30 they're asking you when are you going to be retiring and I'm going to be 35 this year. Especially for women playing camogie, a lot retire when they hit the 30-mark."
Murray was, in her own words, 50-50 about coming back again this year, but the lure of the captaincy for the first time was too strong to resist.