Carlow manager Turlough O'Brien has warned that leaving some counties without fixtures from early June will widen the gap between the elite and the chasing pack.
The decision to keep April free of inter-county games means the Allianz Football League will begin on January 27 and be completed within 10 weeks, nine for teams not involved in divisional finals.
Counties that fail to make their provincial semi-finals will line out in the first round of the qualifiers on June 9.
For a quarter of all inter-county teams, their season will end after roughly three months of competitive action, while the 'Super 8' quarter-finalists play on into August.
"You're looking at teams going out of the (provincial) Championship and into the qualifiers. It could be two games in the Championship and it's all over in early June," O'Brien told RTÉ Sport.
"It affects counties hugely. The gap to the following year is six months or seven months.
"All this effort goes in and you're out come the good weather"
"Players lose interest in county football at that stage because they see nothing to aim for.
"All this effort goes in and you're out come the good weather. When you want to be playing football, it's finished.
"Obviously you go back to your clubs but county players put a huge effort in and you would like to see them being catered for better at the height of summer, which is when people want to go to games as well."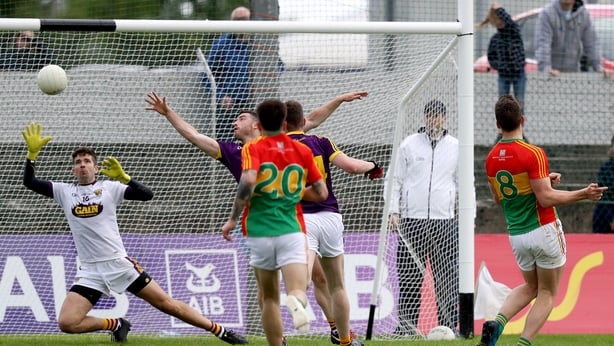 The Barrowsiders boss would like to see a reform of the Championship that offers more games to all counties, not just those reaching the last eight, but admits that such change is difficult to implement, particularly if the provincial element of the competition he values is to be retained.
"There's been a lot of talk about the restructure of Championship," he said.
"It's very difficult to keep everybody happy. You'd like to play more games in the summer but I don't know what the solution is.
"I would have an issue with the Super 8s in that regard, we're bringing in more games at the further stage of the Championship, which is only really going to benefit the stronger teams. The other counties are being left behind.
"There'd be nothing wrong with say eight groups of four or four groups of eight and trying to give everyone more games but fitting them into the calendar is the problem.
"The provincial championships, which are much derided, still have a lot of value for people. I wouldn't like to see them reduced in importance, they're a cornerstone of the GAA.
"There are a lot of attractive fixtures, local derbies, in provincial games that mean a lot to those counties."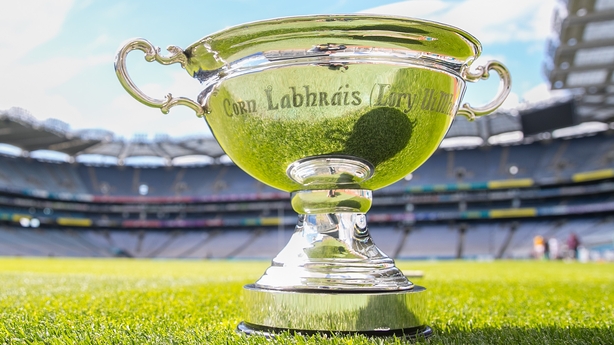 One thing the Carlow manager is vehemently opposed to is the introduction of second or third-tier Championships, as in hurling.
"It would be a detrimental step" he said. "In the hurling, they talk about the tiered Championship being a success. I don't believe it has been a success.
"If you're playing in the Christy Ring or the Nicky Rackard, you see the coverage it gets in the media. Maybe a little paragraph on the sports page.
"Attendances are poor, there's no coverage of the games and it's treated like a second-tier competition by everybody.
"That doesn't help promote hurling in my opinion. Hurling is slightly different in that there's a much smaller concentration of counties playing at elite level but in football, if you take out the top four counties, the rest compete quite well against each other.
"Every county has quality players that play at inter-county level."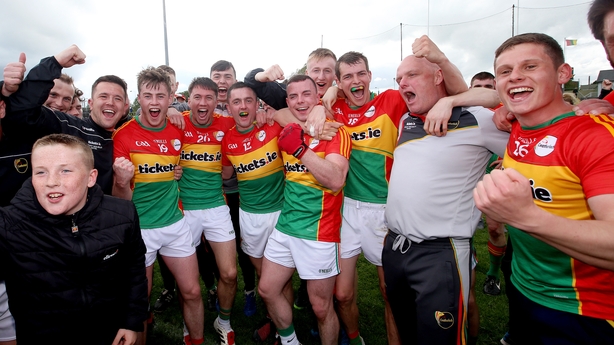 Carlow had their most successful campaign in 73 years last season, securing wins over Wexford, London and Leitrim in between putting it up to Dublin and pushing Monaghan all the way in round three of the qualifiers.
O'Brien's team line out in Division 4 of the league once more but have their eyes firmly set on making an impact in Leinster again this year - starting with the May 13 preliminary round meeting with Louth.
"We had some great days last summer," he reflected. "For us, it was a bit of novelty and it made a huge difference for clubs and juveniles in Carlow. The place was abuzz with football all summer.
"It's carried over thankfully and hopefully we'll see a good effort going in now for the league. We've certainly got a benefit from the run we got last summer. If we had that every summer, football would be healthier in places like Carlow.
"If counties get themselves organised properly and have the right structures in place, they can be very competitive.
"There are four championships there to be won by four different counties and that's a significant ambition for most counties, apart from Dublin and Kerry maybe.
"If you got a favourable draw in your provincial championship you could make a lot of progress."
"A county player missing from a small rural club is a big loss"
O'Brien also welcomes April being reserved for club fixtures but says that stopping all inter-county activity is unrealistic given the May start to the provincial championships.
"It's going to vary from county to county. Some will start their Championship early and some will defer it to September and continue with club league football during April.
"We no issue last year with club competition, we released our players back for the club league games and it worked fairly well for everybody.
"We are aware of the need to have players available to clubs. A county player missing from a small rural club is a big loss, it affects those teams a lot more than more populated.
"Having said that, the Championship is starting on 13 May this year so we would need access to players as well during that period. We'll have to work some compromise between us all."