With inter-county action already up and running ahead of a more condensed Allianz League and then more games come championship time, 2018 promises to be a watershed year for the GAA.
Will the changes have the desired effect is the question that many are asking as the Association looks to bring greater order to its schedulling?
Yet, a couple of former players have also raised questions about the modern game. Former Tipperary hurler and footballer Kieran Bergin spoke about the treatment of players, who he claims are subjected to to unreasonable demands by coaches.
Bergin added that if he was 18 again, he would not go down the inter-county route.
"The level of commitment they are asking is basically give up drink for the entire year," he told the Irish Daily Star.
"Rugby players, I know they are full time. They can afford to go to the sauna in the morning and sweat it (alcohol) out of them."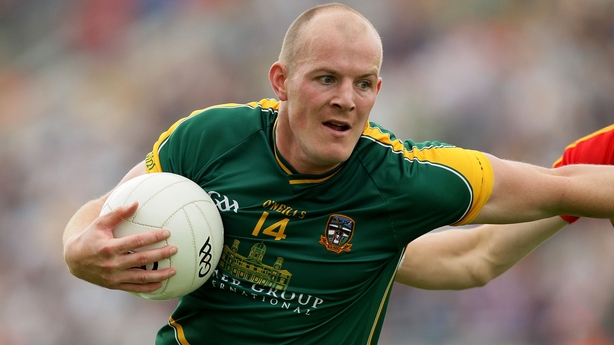 Speaking on LMFM, ex- Meath star Sheridan highlighted the effort that most county players are putting in for so little reward.
"Lads are nearly detesting playing inter-county football," he revealed.
Kilkenny hurling legend Eddie Brennan by and large agreed with the sentiments expressed by Bergin and Sheridan when he was asked for his reaction on 2fm's Game On.
"The fun possibly has gone out of the game," he saidd.
"Okay, I'm speaking as somebody who enjoyed a lot of success with Kilkenny. We had the goal most years of winning an All-Ireland. We had a nice balance that offset the ratio of training to playing matches.
"There is a regime out there now which sometimes I feel is over the top and more and more lads are asking 'what's in it for me'?
"But if you are willing to make sacrifices, to do all that training and feel there is a definite goal to aim at, no matter where you are in the pecking order, then it's easier to put in that hard slog.
"If you turn around and tell adults that you can't drink for six months, then you have a problem"
However, the eight-time All-Ireland winner did add: "In 2018, nobody is forcing anybody to go on that inter-county route, nobody will put a gun to your head."
On the imposition of all-out drink bans, Brennan believes that such a strict sanction is counter-productive.
"If you turn around and tell adults that you can't drink for six months, then you have a problem before ever you go near kicking a football or playing hurling.
"I completely disagree with drink bans. When I played for Kilkenny, Brian (Cody) trusted us enough to have a couple of pints at a suitable time.
"And that's what it's all about - having a couple of pints at the right time. Players are intelligent enough, I think, not to drink before major matches.
"Such bans can lead to binge drinking and fellas going off the rails after being wound up so tight.
"There is that rebellious streak in us and with it a common response of 'you won't tell me what to do'.
"I can totally understand the annoyance felt by amateur players when it comes to socialising and winding down and what they see in other sports."