'Micko' aired on RTÉ One on Monday night to widespread acclaim, an hour-long documentary reflecting on the Kerry icon's life dedicated to Gaelic football.
We picked out ten great moments from the programme, which is available to watch now on the RTÉ Player.
1 His people were the last to leave Scariff Island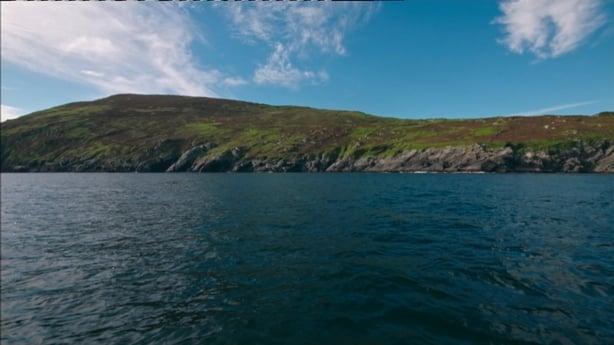 Mick O'Dwyer's mother was born on Scarriff Island, the tiny rock off the coast of Co Kerry. The night she was delivered, Micko's grandmother got into difficulty and his grandfather had to swim three miles to get a doctor. After that, the decision was made to move to the mainland.
2 He was an entrepreneur from a very young age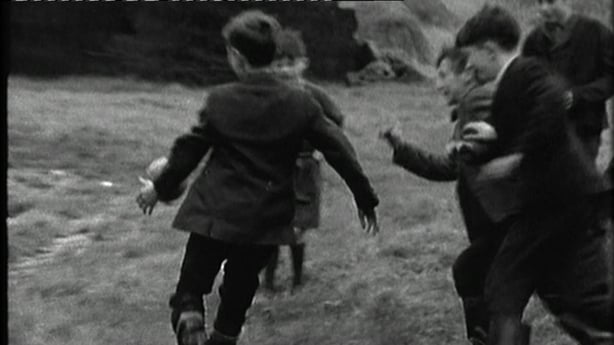 Seven-year-old Micko had a rare commodity in 1940s Ireland: a football. He charged other children a penny to play with it, which quickly gave him enough cash to buy another ball. "There'd be 30 fellas trying to get a kick of that every evening and that wasn't too easy I can tell you..."
3 He wanted to be a rally driver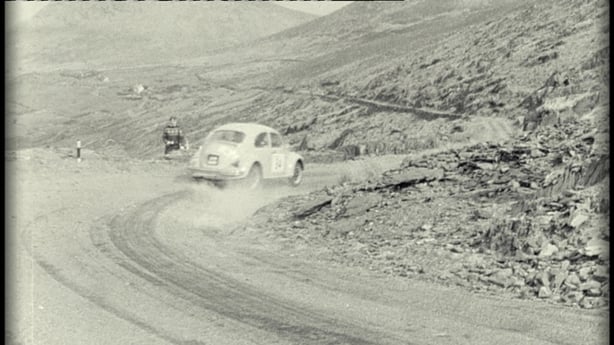 He was, by his own admission, a "speed merchant", and was fond of booting around the Ring of Kerry in his beloved Chevrolet, once clocking 180mph on the way to Dublin. O'Dwyer says he could have embarked on a rallying career instead of football, and was going to go to Killarney for the Rally of the Lakes before he got word he'd been selected on the Kingdom panel. The rest is history.
4 Becoming a selector extended his playing days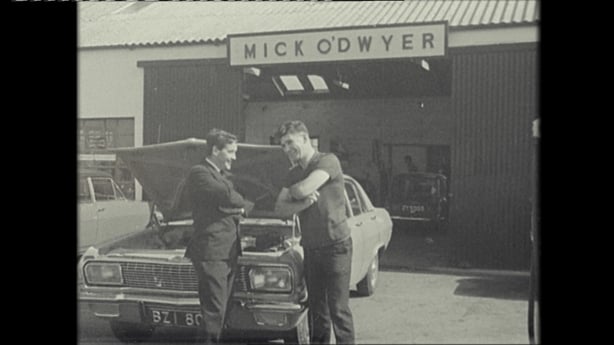 Micko basically hung up his boots aged 29 as a string of injuries took their toll. Then he became a Kerry selector and was struck by a brainwave. "I came up with an idea: I picked myself." He'd go on to win All-Irelands in '69 and '70.
5 Bomber Liston loved Smarties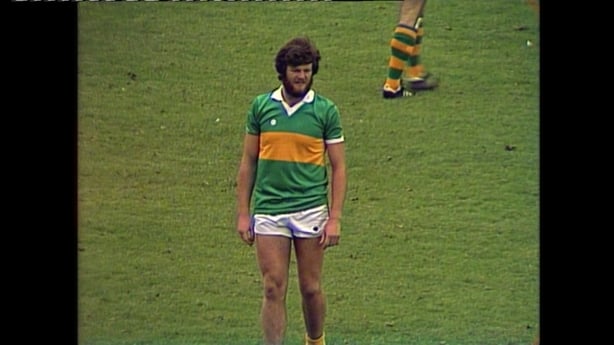 He hit the ground running after taking the reins as Kerry manager in '75, leading his county to Sam Maguire in his first year. They had to wait three years to taste glory again, with O'Dwyer describing Eoin Liston as the missing piece of the jigsaw. He had to whip 'Bomber' into shape though. "He was a nice, soft, pudgy fella when I got him. He was a great man for a Mars bar and a packet of Smarties."
6 He heralded the start of major sponsorship deals for counties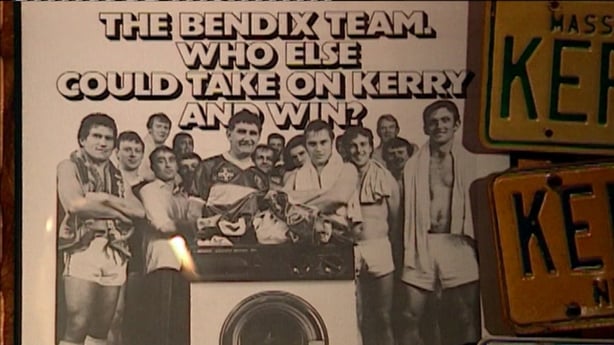 He makes no apologies for the sponsorship deals that got him into hot water with Croke Park officials in the 70s. Kerry benefited from lucrative link-ups with adidas and washing machine manufacturers Bendix that brought in sums of around £30,000, and funded team trips abroad.
7 Bill O'Herlihy and the "casual sense of Kerry"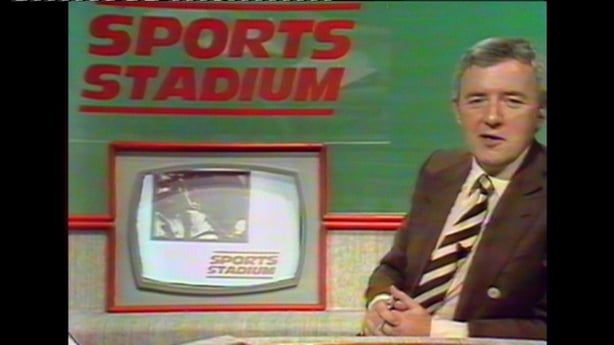 The late Bill O'Herlihy makes a cameo in which he marvels at the build-up for the 1982 All-Ireland decider against Offaly, Micko's men going for the five-in-a-row and the county guilty of indulging in pre-final complacency. "I love the casual sense of Kerry," says the broadcaster.
8 He's still haunted by Seamus Darby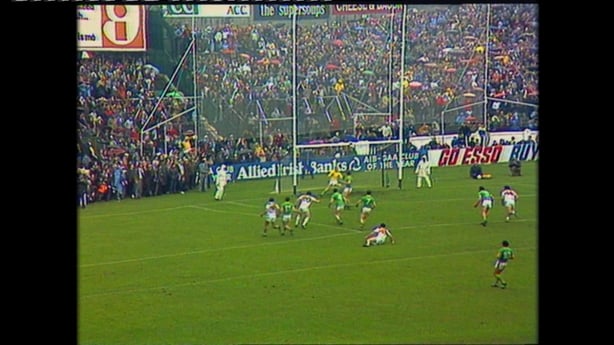 In the game itself, Kerry were five points up when Mikey Sheehy missed a penalty. The Faithful County recovered, Seamus Darby snatching a shock win with his famous goal two minutes from time. The pain still lingers. "I felt sick. For two months after I never left Waterville. At least once a week it's still being planted in my mind."
9 'Crazy' Kildare fans blew him away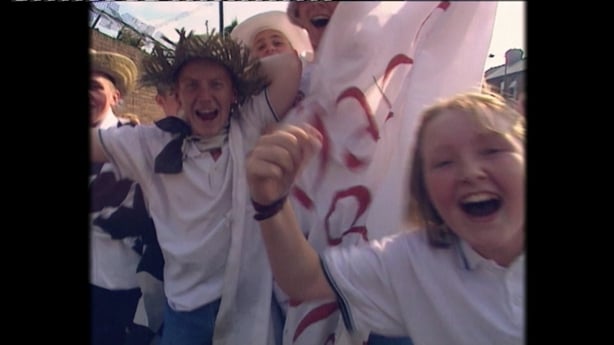 His second spell in charge of Kildare sparked a golden period for the Lilywhites, with the summer of '98 a haze of feverish celebration. They won the Leinster title and made it to the All-Ireland final, having turned over Kery in the semis. Beating Galway proved a step too far. Of the supporters, he says: "They weren't excited at all, they were crazy! I'd never seen anything like it in my life."
10 Micko is addicted to the game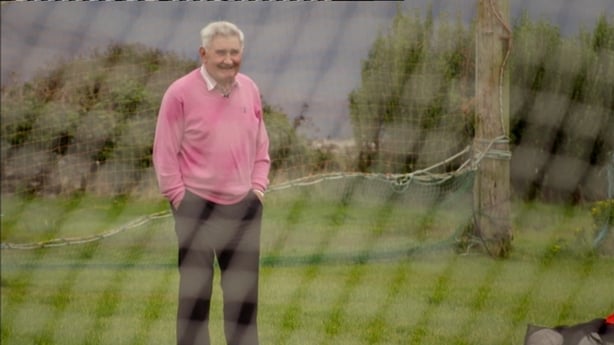 At the age of 79, Micko brought his career full circle when he masterminded one final piece of glory: a Division Five County League title with Waterville Dromid U14s. "That's the last team I managed, unless I manage one up above if there is football to be played there. I don't believe there is anything I love more than watching football. I'm addicted, totally addicted to the game. Sure I'm stuck in the bloody thing for the last 70-odd years so I'm afraid I'll keep at it now until I go into the grave."