Connacht and Ulster GAA have been left with significant fixture headaches after nearly half a dozen games fell victim to the weather on Sunday.
Both scheduled games in the pre-season Connacht FBD League were called off due to frozen pitches - those matches were Mayo-Galway and Leitrim-Sligo.
In the North, Dr McKenna Cup ties featuring Armagh-Derry, Down-UUJ and Monaghan-Donegal all bit the dust for the same reason.
This leaves both Connacht and Ulster with problems as the Allianz Leagues start a week earlier this season, on Saturday, January 27. This means there is precious little time for them to make up the ground lost to the cold conditions.
Last year the GAA made the decision to contract their calendar, fitting more inter-county games into less time. There are now very few free weekend's in the schedule outside of the club-only month of April.
Both will struggle to fit the back matches in before the start of the League. The final round of McKenna Cup group games were due to be played on Wednesday with he semi-finals on 14 January and the final a week later.
The round-robin games in Connacht were supposed to wrap up on 21 January and this leaves very little wiggle room. All the details of the postponed games are expected to be announced on Monday.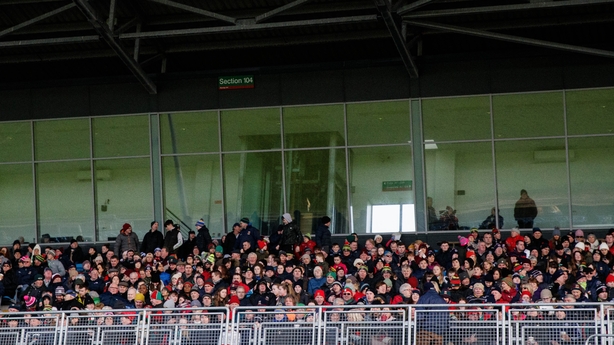 Mayo-Galway, the meeting of Connacht's two biggest rivals, was only called off shortly before throw-in time when a significant number of supporters were already in Castlebar's MacHale Park.
The provincial council made a decision not to refund fans and instead offered them tickets for the re-fixture, however, this may not suit everyone who attended and those fans who can't go the next day will be left out of pocket.
This isn't the first time that this has happened over the years in the GAA, particularly in pre-season competitions, which are most vulnerable to bad winter weather.
No refund given to fans who attended Mayo v Galway game in Castlebar. Game postponed at close to 2pm when it was due to throw in. It seems a ticket was given to fans for the re fixture #GAA #RTEGAA

— Darren Frehill (@Darrenfrehill) January 7, 2018