Eight-time All-Ireland winner Michael Fennelly had originally decided to commit to the Kilkenny hurlers for 2018 but the re-occurrence of a back injury prompted a change of heart.
Fennelly, who turns 33 next month, announced his retirement from the inter-county game in the final days of 2017.
The Ballyhale Shamrocks midfielder made his inter-county debut in 2006 and mined eight All-Ireland medals from his 12 seasons in the Kilkenny shirt.
In recent years, he has been battling injuries almost constantly, often delivering match-winning performances despite persistent fitness problems.
But in a wide-ranging interview with RTÉ Radio's Saturday Sport, he said that the injuries picked up in the extra-time loss to Waterford in July forced a reckoning for a player.
"A number of times, I questioned myself about the body and where it was going. But I always felt positive that I could keep going," said Fennelly.
"After the Waterford game this year, I probably came out with three problems. I was asking can I keep going at this level and at the intensity of it? And obviously that was only my second game of the summer. That raised some alarm bells in myself.
"I was planning and hoping to get back and get a good run with the club and be injury free. But that went from bad to worse. Over those couple of weeks in September and October, I was saying to myself, 'is this something I want to do?'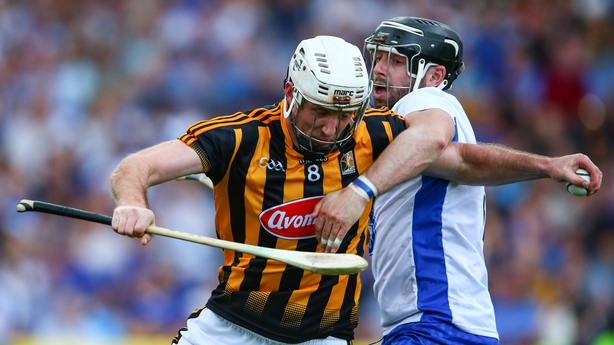 "I was in pain with my knees walking around. If I went for a few pucks on a Friday, it would take half an hour to warm up. And I said, 'this is not normal. There's no fun in it, it's pain.'
"And even after we lost in the (Kilkenny club) semi-final, I probably was thinking to myself, 'I'm going to pack it in.'
"I gave myself a few days to think about it. I met Mick Dempsey (Kilkenny selector) and had a chat about things and went back in to do gym work and did commit to 2018. That went well and I was back training with the boys as well, and was doing gym work with them, which was great. I said, 'this could be something different.'
"But then at the end of November, my back started to come at me again. And then I had a wedding to attend to, obviously my own wedding!
"So there was a doubt there. My gut was telling me it might be time to step away. And then on the honeymoon, I had time to think about it.
"I wasn't even planning to think about it over there. But one of the nights I was thinking to myself about it and I said, 'here, I think it's time to step away.'
"There was a bit of relief there as well. Mental relief. I could enjoy the honeymoon a bit more. And not to have to think about training and running and gym work. And even coming home, there's still a bit of relief there that I don't have to go back training. Now, I can maybe chill out a bit."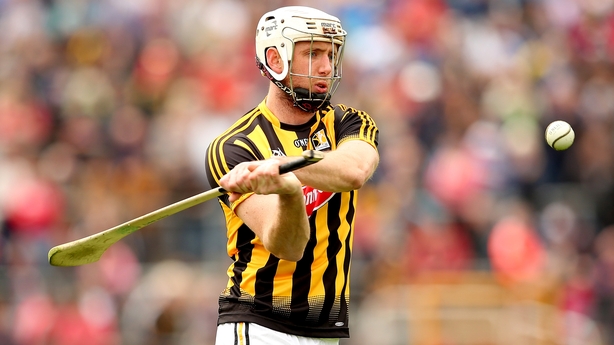 Although not a member of the starting XV for any of the four-in-a-row All-Ireland final victories (2006-09), Fennelly would establish himself as one of the leading players in the country in the next decade, earning three All-Star awards and winning the Hurler of the Year award in 2011.
A barnstorming second half performance against Anthony Cunningham's Galway earned him the man-of-the match award in Kilkenny's most recent All-Ireland final victory in 2015.
He cited the 2011 season, and also the 2010 season, where Kilkenny were halted in their push for five in a row, as his best years.
"There was a lot of big games, a lot of big days, and they weren't all in Croke Park. A lot of them were in Nowlan Park or Thurles.
"2011 definitely was a big year. Obviously, I got Hurler of the Year and got a goal in the All-Ireland final. That's definitely a special moment.
"But I remember in 2010, I came out of nowhere really, in one sense. It was my first year properly playing and got nominated for Hurler of the Year with Lar.
"And probably wasn't that far off getting it, only Lar got three goals in the final. I think in that final, I played quite well. It was one of the strongest games I've played with Kilkenny.
"And I didn't want to be a flash in the pan. I wanted to get back here and up this high level again. And not to have people saying, 'oh, Michael Fennelly, he had one good year and that was him done.' And that was something that really drove me."