As the New Year dawns there are plenty of motivational quotes flying around as people try to get back on track after the indulgences and excess of Christmas.
However for Dublin footballer Kevin McManamon no inspiration is needed.
The five time All-Ireland winner has put last Septembers's three-in-a row All-Ireland win behind him and he is fully focused on what lies ahead.
"I'm really eager, really looking forward to this season," McManamon told RTÉ Sport.
"I got a good break away from it and I'm itching to get going again. We have a shorter season now with more games I'm just looking forward to getting back in."
The Super 8s are set to be introduced in Gaelic football this season and the new football structures appeal to the Dublin star.
"It's been the same structure since I have been playing, it will mix it up a small bit and I think it's a nice change, just to see how it is goes.
"I was just checking out my calendar for the rest of the year and it will be pretty tight compared to what we are used to.
"But it's probably what the game has been calling for, instead of training for three weeks in between championship games we can wrap one up and move on to the next one quickly.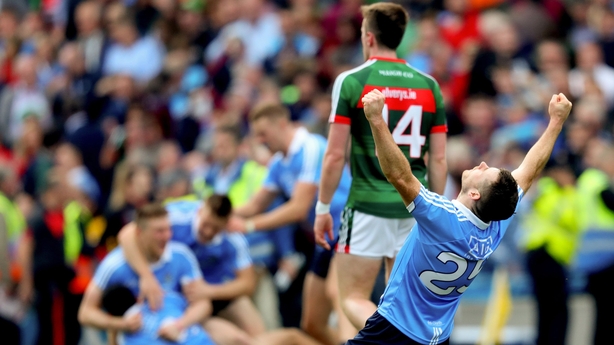 "If all goes well in Leinster,we will have a lot more games in the summer months."
Dublin's firepower garnered a lot of attention during last year's championship; there is an abundance of young talent on the scene like Con O'Callaghan and Niall Scully so the competition for places is intense especially in the forwards.
"It feels healthy enough and you are trying to show Jim you are an inch ahead of the game," McManamon said.
"Last year, it really hit me that I might be in danger of not playing any games at all, so it gave me a bit of a boot because you want to be involved as much as you can.
"I'm sure it will be same again this year so it's up to myself and the others to nudge our way into the team.
"We do that by our actions on the training park and team meetings and essentially on the pitch in our training matches.
"That's where Jim picks his teams and that's why I never have many gripes about his team selection because he is fair and he does go on what he sees in training.
"Once he gets the mix and match right in terms of opposition, he tends to pick his strongest players to start games."
Although McManamon is now a veteran on the Dublin team and has won five All-Ireland titles, he is showing no signs of slowing down.
"When you get back into training you will spot the hunger quickly, you will know if it's there.
"I think we all have a hunger to play the big games on the big stage. That's what drives me and a lot of the lads."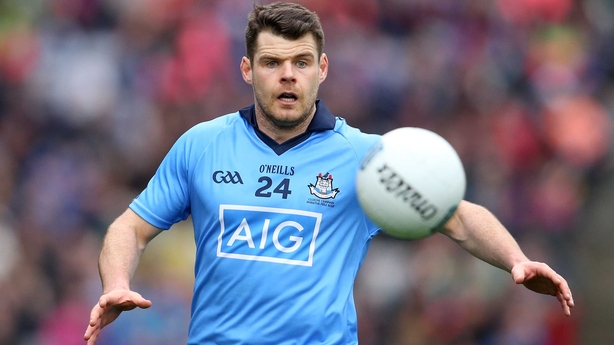 Off the field McManamon, who is a sport psychologist, is also set to be very busy, he will be working with several teams including Ireland's amateur boxers.
It's a role where he will reunite with former Dublin backroom team member Bernard Dunne who is the director of high performance.
"I'll be working with as many teams as possible; I'm with the Irish boxing team and a lot of individual athletes too.
"I've had a great relationship with Bernard Dunne over the years. He is a great leader and a great man to get stuck into that job. I'm looking forward to Tokyo 2020."
In the run up to Christmas McManamon spent some time in Australia where he saw first hand the influence the late Jim Stynes had on the community.
"I was in Melbourne for a few weeks and it was fascinating the impact he had. There is a lasting legacy there.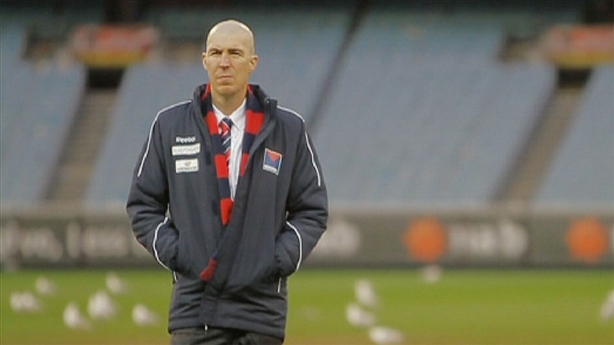 "He set up a number of foundations he set up the Reach foundation and I do a bit with a foundation like it in Dublin called Saor. It was set up by ex-Clare hurler Tony Griffin.
"It was amazing to see all the people Jim inspired and the leaders he created in Melbourne.
"Everyone you meet has a story about him when they hear you are from Dublin.
"He's either inspired people through his documentary, his battle with cancer, his leadership with his football club or through his playing days."