St. Loman's manager Luke Dempsey is in a positive frame of mind ahead of Sunday's Leinster final against Moorefield, with the former Westmeath boss very confident that his side will win their first ever Leinster club championship.
Having managed Moorefield for two years between 2013 and 2014 and picking up county championships in both seasons, one would suspect it may be tough for Dempsey on the line against his former club, but he sees it as business and explains that there's no place for sentiment when it gets to this stage.
He said: "When you go into a final you're at nothing if you're not confident. If I'm not confident, that will manifest itself on the players in some way, so I'm always confident of winning every match that we take a team out of.
"It's got to do with the level of preparation we put into it, so yes indeed I am very confident.
"I wouldn't use the term sentimental when it comes to a Leinster final to be honest. I did that with club football in different counties like when I was with Moorefield I was managing against Johnstownbridge, when I was with Loman's I was managing against Mullingar Shamrocks. It's on the day, it's business. That's not an issue."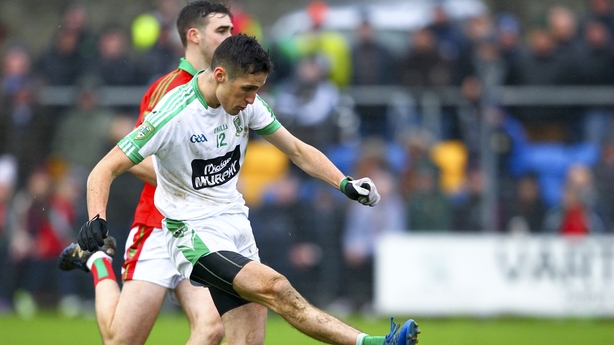 Moorefield forward Eanna O'Connor, son of legendary Kerry manager Jack, has been shooting the lights out so far this campaign for the Kildare side and Dempsey revealed that he was responsible for bringing Eanna and his brother Cian to Moorefield when he was in charge.
"I hope getting the O'Connor's into Moorefield won't come back to haunt me. I remember their father ringing and saying what club should they go to, to play their club football in Kildare, and I said of course Moorefield because I was managing them. 
"That was 2013 and since then they have really become part and parcel of Kildare football. Cian got sent off against Rathnew so he'll be missing but Eanna is shining the light big time up there along with Niall Hurley- Lynch, who was a quality forward when I was there. 
"That's where they have strength. They've got here on merit having easily disposed of Rathnew."
Dempsey also describes how Moorefield manager Ross Glavin soldiered under him when he was over Moorefield and joked that Glavin was often a reluctant trainer.
"Ross was a midfielder when I was there. A reluctant trainer at times so I hope he hears me saying that, but a great fella and a fantastic footballer."