Dean Rock makes a difference on the football field for Dublin, as he showed when he kicked the late, late free which won the Boys in Blue their third All-Ireland title on the bounce in September.
And away from the pitch he tries to make a difference too.
For the past 18 months he has worked at Stewarts Care, a community-based organisation located in the West Dublin suburb of Palmerstown that provides services and support for people with intellectual disabilities.
"There's a real community feel here," said Rock. "Stewarts is unique and the people in the local community are so good because they understand that we are a centre for people with intellectual disabilities and they buy into that.
"They are involved in lots that we do, along with the service users. That kind of inclusion makes it a very warm place to be involved in.
"It's something that inspires me every day," said the 27-year-old.
"It gives me the opportunity to help people and that's what I want to do with my life. I have a huge passion for helping people with intellectual difficulties.
"I was first exposed to it four years ago and since then it's what I want to do with my career."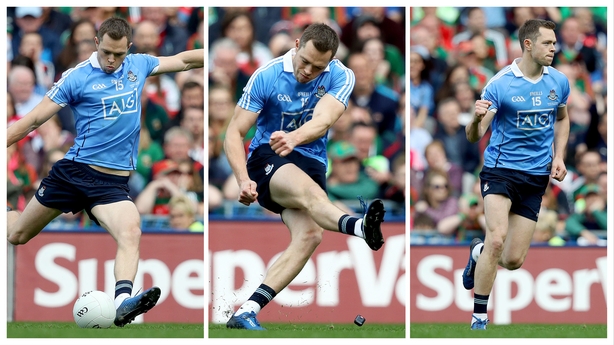 After a short stint on work experience from DCU in 2013, Rock started full-time in the sports centre last year, helping Special Olympics athlete with their individual training programmes.
Recently he moved to a new role, that of fundraising and marketing manager for the organisation and his first major project is the construction of new disability changing-rooms right beside the on-campus pool.
For service users with profound disabilities going for a short swim can take up to 90 minutes, but the proposed new, purpose-built facilities could cut that down to half an hour.
They will go nicely with their new Pool Pod, the only pool lift of its kind in the country, which allows wheelchair users get straight into the water without getting out of their chair. All of this costs money, of course, and it's one of Rock's jobs to find it.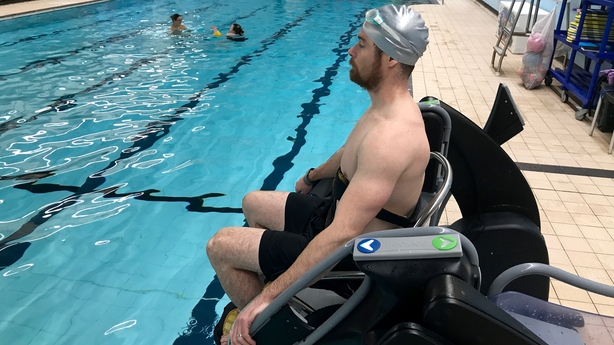 The organisation caters for 800 people with intellectual disabilities, with 270 of those living on and around the campus, and there is a staffing level of near one-to-one.
The gym and pool used to have separate opening hours for Stewarts Care's service users, many of whom have jobs working in the centre, and members of the public, but that changed recently to promote inclusivity.
"It's a public gym and it's a gym for our service users here in Stewarts Care," said Rock, who has five All-Ireland medals in his collection.
"All the equipment here is adapted to our service users, for people with physical and intellectual disabilities. We have members of the public in here with our services users, which is great for inclusion and community involvement.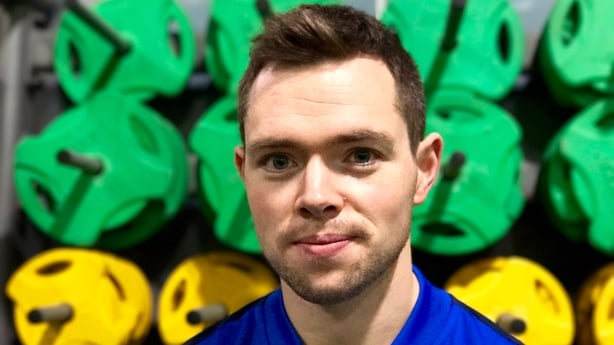 "It's something that the Service Users Council wanted and it's something the sports centre's manager Daniel Fagan made a main priority of his work.
"The service users are using the gym more regularly, they're more active and ultimately that's having a positive impact on their health and wellbeing.
"You see the progression from working with people - they start at a certain level and they progress to become a lot fitter and more capable.
"The likes of Will and Lorraine, who I'm working with here today, can come in, unsupervised at times, and they can use the gym and follow their programme.
@nolimits1234 What a great way to educate children on disabilities.!! Massive step towards increased awareness & equality #rolemodels pic.twitter.com/0xGj9BMbJX

— Dean Rock (@Deanrock14) April 18, 2017
"For our service users to be able to do something like that is great because they can live the life of their choosing - they can go to the gym when they want to go to the gym. When it's accessible like that, it's great for all involved.
"We enjoy our work. We understand our jobs and we understand that we're here to support the service users, but the service users enjoy being here on a daily basis and there's a great community feel about it it.
"Everyone enjoys being here and it makes it a great place to come to work every day.
"I get a massive buzz every day I come in to work - it's an infectious place, hugely progressive and I'm happy to help those who need my support," added Rock.
We need your consent to load this Instagram contentWe use Instagram to manage extra content that can set cookies on your device and collect data about your activity. Please review their details and accept them to load the content.Manage Preferences