Paul Schutte believes Cuala are just getting back into their stride after taking the summer off left them a little rusty.
The All-Ireland senior club hurling champions are aiming to retain their Leinster title when they face Offaly's Kilcormac-Killoughey in the provincial final on Sunday in Portlaoise.
Schutte told RTÉ Sport that the Dalkey outfit took the summer off after beating Clare's Ballyea at Croke Park on St Patrick's Day, an approach that almost cost them as they moved through the Dublin championship.
"We were nursing a hangover at the start of the Championship a little bit," he said.
"We lost to Ballyboden and then managed to get through the group stages.
"We came across Brigid's and rode our luck a bit in that match, we could have been knocked out there, and then played Vincent's and Kilmacud.
"We were winning by a point with two minutes to go in that game (Kilmacud) so we were very lucky to come out the right side of that result.
"We mightn't have been humming as much as we would have liked for the Dublin championship, because we were off the back of taking a big break over the summer, but since then we've been on upward curve, just looking to improve slightly every day."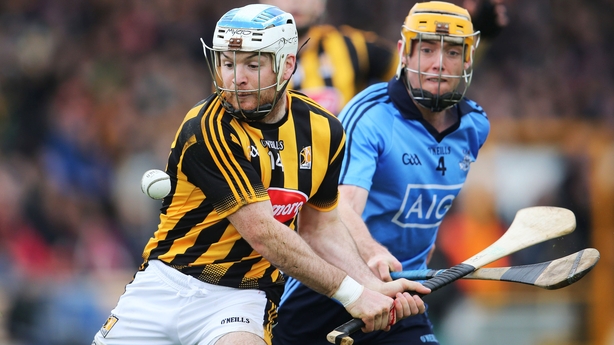 Schutte, who has not yet held talks with Pat Gilroy about returning to the Dublin hurling panel he left last season, thinks that a rest was much-needed to reinvigorate Cuala after their mammoth campaign.
"It's a subconscious thing," he said.
"You say you want to do it but in the back of your head, maybe you're not fully invested. The passion wouldn't be there as much.
"You need to take a step back. We played a league game the week after Paddy's Day, there wasn't much of a break. We had to keep churning it out.
"But come the summer time Mattie [Kenny] gave us the full summer off, which was brilliant. Just to rejuvenate the mind, it's important to give your mind a break as much as the body. We came back hungry then."
As for this weekend's opposition, defender Schutte has a lot of admiration for the Offaly side's defensive solidity.
"In their last five Leinster campaigns, of the ten games, they've only conceded four goals," he said.
"There's a lot of experience there and they're going to keep it tight at the back.
"It's our job to look at ways we can penetrate their defence, that's the challenge."