Henry Shefflin is the most decorated hurler in the history the game, with ten All-Ireland medals in his collection to go alongside his eleven All Stars, Player of the Year awards and club honours.
But what he still misses most about playing with Kilkenny isn't the glorious days at Croke Park, but rather the fun he used to have with his team mates at training at Nowlan Park.
Shefflin, who retired from the inter-county game after Ballyhale Shamrocks win the All-Ireland club title in 2015, denies that the fun has gone out of playing at the top level, as some pundits argue.
Every inter-county player will tell you that playing GAA does stall your career - Henry Shefflin
"I miss the craic and the dressing room banter. You hear people these days saying there's no fun anymore, it's all got so serious," he said. "I don't agree. There's plenty of fun, you make your own fun.
"That's what I really miss. I miss the big days too. I miss the competitiveness of going into training and pushing myself and having someone pushing me along.
"As time goes on I think more about my career and the great days I've had be it with club or county. I often think did we actually do that? We felt we were just lads heading in and playing a game we loved.
"So as time goes on I just think of the great experiences we had, the places we visited, the stories we told and the fun we had along the way."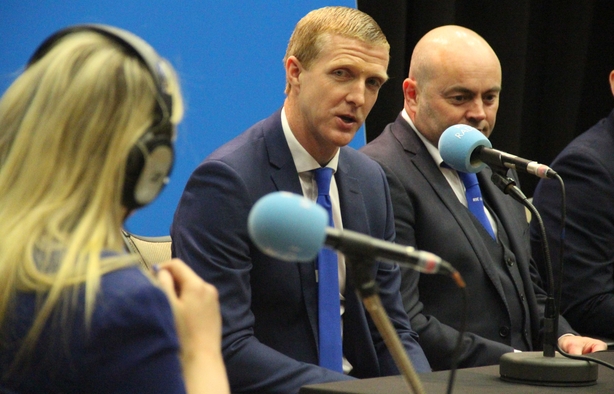 Shefflin admits that he does miss playing at the very top level, though he says he has plenty to fill his time with since retirement.
He is still playing for Ballyhale, is working hard on his career and has five children – Sadhbh, Henry, Suin, Freddie and Tom – with his wife Deirdre.
"Filling the void hasn't been a big issue for me, as I went back to the club after retiring from inter-county," he said.
"However, the first year away from the county scene in 2015 was a bit odd as I didn't know what way to approach it. I also had to undergo an operation on my shoulder that year so it was somewhat of a distraction.
"2016 was really my first full season away from the whole county scene so I approached the club like I had with the county team full on in training. I think some of that was to replace what I was doing for so long with the county.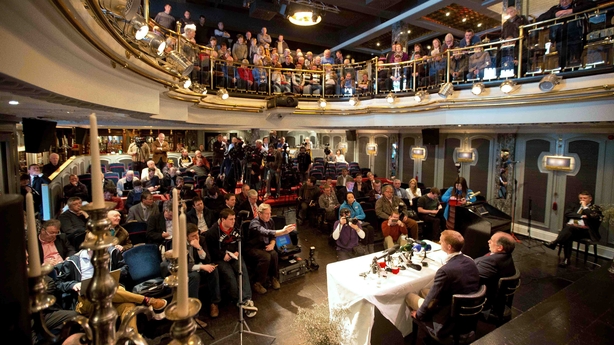 "As a player you get to a point where your body is telling you one thing and your head another. Playing inter-county and playing with Kilkenny is high intensity stuff and extremely stressful on the mind never mind the body.
"You need to give yourself a chance and indeed think about the future before finally saying enough is enough.
"I've replaced the void by spending more time with the family and focusing on my job with Bank of Ireland."
Shefflin continued: "If you've been successful in sport, you want to be successful in business as well. I love a challenge, I always have and for me now it's to develop my career even further and push on.
"Every inter-county player will tell you that playing GAA does stall your career. You can't push yourself too much because of the massive commitment involved at county level. When you retire you certainly then have the opportunity to do such.
"I think there's a lot to be learned from sport that can be applied to business as well. You're always trying to improve, always trying to progress your career and always trying to get to a stage of happiness.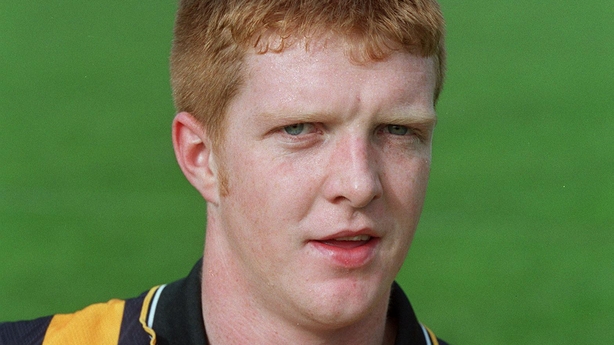 "When I retired I also got involved in the media as a lot of sportspeople do when they finish up. I started working with RTÉ and The Sunday Game as well as writing for The Sunday Times. And that helped hugely in retirement as you're at the games, you're still talking about the sport you love and you still feel very much part of it.
"I really enjoy working with The Sunday Game as it's such a big brand in Ireland and people associate it with the games themselves. It's interesting being on the other side of the game now and being a pundit."
This is an extract from 'At the END of the day'. Written by RTÉ producer Paul Byrnes, it deals with how sports stars cope with retirement. It's about dealing with the challenges, filling the void and moving on. The book features accounts from Sonia O'Sullivan, Derval O'Rouke, Tomás O'Sé, Donal Óg Cusack, Damien Duff and many other stars of Irish sport, who talk about their life after the game, what they do on a daily basis and how being a sportsperson can affect your view of the world.