Mayo footballer Lee Keegan says he's 'disappointed' by 'a false rumour' that has been circulating recently suggesting that he had been diagnosed with a serious medical condition.
The 2016 Footballer of the Year underwent two separate operations on each of his hips in recent weeks, and is expected to be sidelined for between four and five months as he rehabilitates from those procedures.
However, the 28 year-old said he felt he needed to 'clarify the situation' about his general health after widespread rumours in GAA circles recently that Keegan had been diagnosed with Multiple Sclerosis, a condition that affects the central nervous system.
"I'm feeling great, body wise and health wise I'm brilliant, and the operations on my hips went really well," explained the four-time All Star winner.
"I definitely can confirm that I don't have MS, which is a very serious condition and something that really shouldn't be discussed in the manner that it has been.
"Just in terms of my family being asked about my health, I felt it was important to clarify the situation. I'm 100% fine and healthy, and thankfully have no illness like that.
"I was disappointed to see my family upset by the rumours," he continued.
"And it's not nice for people who do have MS, for my name to be thrown around in conversations like that, with false rumours.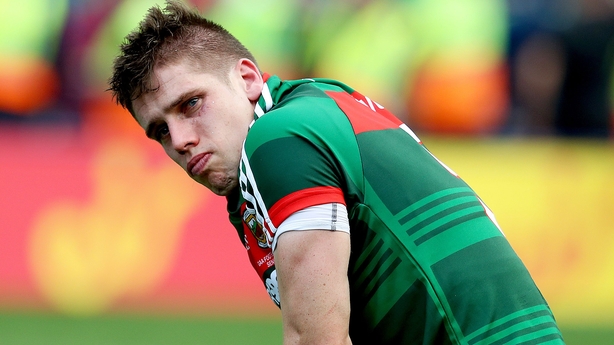 "I was disappointed that a false story like that went around so quick, and I just wanted people to know that it wasn't true."
Keegan, who was also treated for cellulitis in his foot at the end of July, had keyhole surgery on both his right and left hips earlier this month due to 'wear and tear from the last couple of years'.
This latest injury issue means that the Westport clubman will miss the majority of Mayo's National League matches next spring as his rehabiltation programme is expected to rule him out of action for at least the first four rounds.
"From chatting to the consultant, it's quite common now in the GAA," he admitted.
"You're looking at around four or five months out, depending on the recovery, but I'm lucky that I've got a great medical team around me with Mayo.
"So if it all goes well, I'll be looking to get back a bit sooner.
"I hate missing games, I love playing for Mayo and putting on the jersey."