Recently retired Kildare player Emmet Bolton has praised former Lilywhites' boss Kieran McGeeney for the impact he had on his career and also on football in the county.
The 31-year-old played under the Armagh man throughout his six-year tenure as Kildare manager and he credits McGeeney for developing him as a player.
"I remember the first meeting he came in and told us exactly what the whole country thought of us," Bolton told the RTÉ Sport GAA Podcast.
"He said we were soft and he was right. We thought we were training hard but he showed us how to train hard.
"He gave us that belief. He was a very good man manger - we bought into what he said, even if he was bringing us in the wrong direction we would have followed him.
McGeeney departed Kildare in 2013 after losing a ballot of county delegates by one vote.
Although they failed to win a Leinster title or claim the Sam Maguire during the Armagh man's time as manager, they did reach the All-Ireland quarter-final stage on five occasions and also made a semi-final appearance.
Bolton said: "He was loyal to a fault and it showed in his last year when the clubs voted him out. He put his name forward knowing that was going to happen. What he brought to Kildare football was unprecedented.
"The public perception out there is probably the total opposite to what he is like, he is very approachable, on a personal level if you had any issues at all he would have been the first fellah to help you out.
"What he did for Kildare football was fantastic for us in terms of developing the younger guys and from a personal point of view how he helped me develop as a footballer.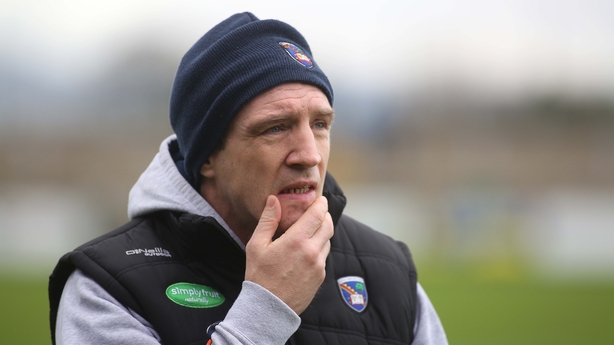 "I'm indebted to him and I feel very lucky and so do the other guys to have been involved with him. He was effectively a Kildare man by the end of it and in terms of gratitude we couldn't thank him enough."
Bolton holds the record as the highest scoring defender in football championship with 5 Goals and 33 Points in 57 championship appearances.
"Over my earlier career in Under-16 and minors I played in the forwards so that instinct was there, then at Kildare Under-21 I was brought in wing back," he said.
"When Kieran came on the scene he was able to develop me further as a footballer, it was his game plan, he liked attacking wing backs.
"There was a big trust there and the fact that I had Eamonn O'Callaghan and Paudie O'Neill or James Kavanagh there, someone in a wing-forward position in front of me that tucked in.
"I had that trust there, I knew if I went forward, I knew I was going to be covered and vice versa.
"The big thing is to have that trust and I was lucky to get on the end of the scores. Once the team got the scores that was all that mattered. I really enjoyed it."