Mayo's Andy Moran said that he "feels" for Stephen Cluxton after he was pipped by David Clarke for the All Star award in the goalkeeper position.
Moran was named 2017 Footballer of the Year at the All Stars event last night.
The 34-year-old was the top scorer from play in this year's Championship.
However the big talking point from the night focused on the selection of Clarke ahead of Cluxton. Both goalkeepers were shortlisted for Footballer of the Year along with Moran and James McCarthy.
"You have to feel for Stephen but he has won Sam, he lifted Sam, he will be ok," Moran told RTÉ's Saturday Sport.
"It was such a tight call between the two of them. On our side we are delighted that it was David but you would feel for Stephen as well."
On the night, All-Ireland champions Dublin earned seven All Stars, Mayo finished with six, with beaten semi-finalist Tyrone and Kerry picking up one apiece. Moran earned his second All Star and feels there were a few close calls.
"On our team there were a few unlucky ones. Lee Keegan is probably judged on a higher standard than the rest of us.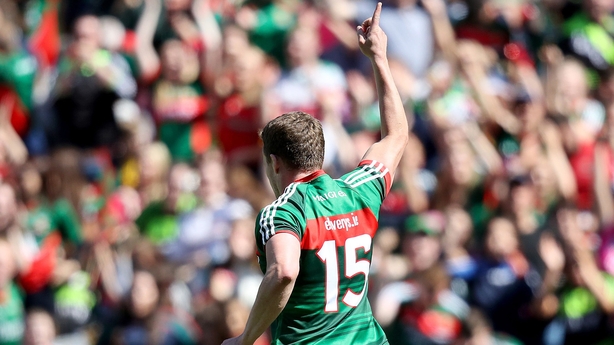 "He probably had his two best performances ever for Mayo in the All-Ireland final. He probably cost Ciaran (Kilkenny) an All Star and in the first game against Roscommon when he scored 1-03 from midfield, he probably took an All Star off Enda Smyth.
"My two men up front Kevin McLoughlin and Jason Doherty didn't get one from our side and I think they are also two of the unlucky ones.
"But there are unlucky ones from all different counties if you look at Kerry, they won the league and lost to us in a semi-final replay and only get one."
Moran has already committed to Mayo for 2018. This year's All Ireland final loss to Dublin was the sixth decider Moran has played in and the veteran believes the fan support is better than ever.
"In the past there wasn't always the connection between the teams and the supporters," explained Moran.
"I think we are all aligned now, the end goal is the same and its a lovely place to be at the minute playing for Mayo.
"We are in a privileged position to be playing, it's very nice nice to meet the people on the street and we are all going for the same goal."