All Star hurler Danny Sutcliffe has returned from a stint in America and looks set to rejoin the Dublin hurling panel under new manager Pat Gilroy.

The St Jude's club man opted out of the inter-county set-up before the 2016 season to concentrate on his studies and subsequently moved to America for an employment opportunity.

Earlier this year he lined out with the New York footballers in the Connacht championship against Sligo.
Sutcliffe played a major role in helping Dublin win a Leinster title in 2013 under Anthony Daly and earned an All Star that year for his impressive displays.

Along with Sutcliffe several high profile players including Paul Ryan, Michael Carton, Shane Durcan and Johnny McCaffrey opted out of Ger Cunningham's set-up and the progress made under previous boss Daly wasn't built upon.

The 25-year-old is a dual player for St Jude's and is set to line-out for the footballers in a League game next Sunday against Good Counsel.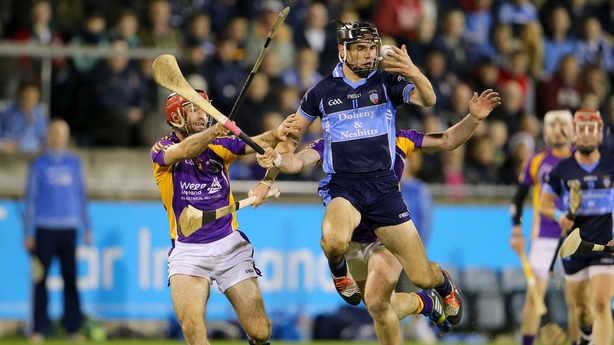 "We are delighted to have Danny back with St Jude's," said Gareth Evans, Vice Chairman of the South Dublin Club.

"He's a great hurler, a great clubman and brilliant with the kids. He is always up around the pitches and the alley; he gives his time to helping out the underage set-up.

"All the kids aspire to be like him and he's a great role model. We aren't sure what his plans are for Dublin but he's a great addition to any set-up."
After months of speculation Gilroy was recently announced as the new manager of the Dublin hurlers on a three-year term.
Speaking to RTÉ earlier this month he said he would welcome Sutcliffe back if can play as well as he has in the past.
"Danny is an outstanding hurler, there's no doubt about it," said Gilroy.
"I think he's still abroad but I think he's intending to come back home.
"If he's back home and he's hurling with his club and he wants to play and if he plays like anything he did before then he'd be a fella you'd definitely want to have."