Cora Staunton says it is her dream to prove that female GAA athletes can excel as professionals and she wants to carve a pathway for future stars to follow her lead when she moves to Australia.
The Mayo All-Ireland winner, who scored 4-13 for her club Carnacon in the drawn Connacht club final on Sunday, will head to Australia soon where she links up with the Great Western Sydney Giants AFLW team.
The 35-year old has become the first international sportswoman to be drafted to play in the Australian league, and the four-time All-Ireland winner can't wait for the chance to be a professional footballer.
"There's the professional element of it, getting paid to play, training all day and not having to work outside of that. It was a dream," said Staunton.
"It wasn't the dream to play AFLW but it was a dream to be some sort of professional sportsperson where you are being paid to do something you love. Hopefully I will fall in love with AFLW.
"If you think too much about it can get overwhelming but I am lucky enough because my brother Brian and his wife Denise live in Sydney. They have a child Cian (20 months) and had another child Jack just last week. I will be living close to them.
"Family was a big deciding factor. I was hoping to get out to see them at some stage, it was always hard with the football. I was planning to get out in January in any event because I knew the baby was coming. This all fits well, I will be there over Christmas with them."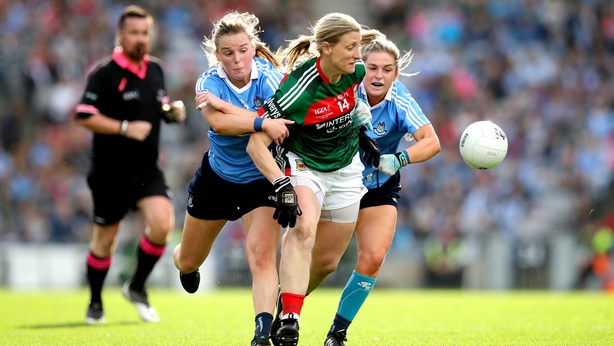 Staunton was speaking at the 2017 #GAAyouth Forum in partnership with Sky Sports at Croke Park on Saturday, where over 500 young players between the ages of 12 and 21 attended an event to discuss player welfare issues.
The following day she scored three goals from penalties but her side could only draw with Kilkerrin-Clonberne in the Connacht final at Ballyhaunis.
Staunton says she will leave Ireland by December 5 at the very latest and wants to immediately prove she is worthy of the contract.
"I am not going out there to be another number. I want to make the team and do really well. I am going to be an inside forward and I will playing similar to here. There will be pressure to get the scores and kicks," said Staunton.
"They don't play with too many inside forwards, there are two or three of us maximum. It's up to them to do most of the scoring.
"I watched a lot of AFL when I was out there and I have brought back games on a hard drive. I watched all of the games that we played in last year. They didn't do too well last year but it's all new.
"Professionalism is all new to these girls as well. That's some of the reasons they have brought me over. I have been in the GAA environment for so long, for my playing skills for other things too. What it takes to get to the top."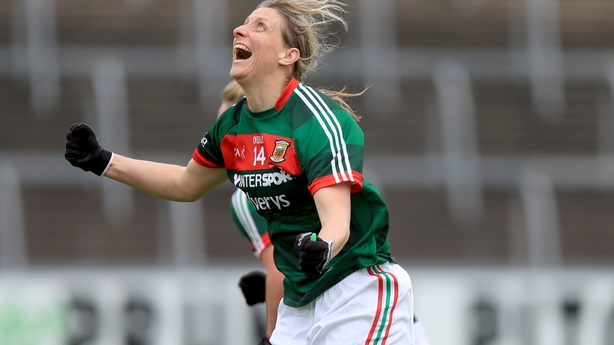 And having lost this year's All-Ireland final against Dublin in front of a record attendance at Croke Park, Staunton has refused to rule out playing another year of inter-county football.
She turns 36 in December, and arrives back from Australia in April, but will make her decision then and won't be rushed into ending her 25-year career at that level.
"I have no idea about Mayo at this point. We will have a new management next year. They haven't been appointed yet," said Staunton.
"I need see who gets the job, see if they want me, how I am after four months playing professional sport and how the mind is too. I am going from a very long season into another one. I will be playing 16 months of sport without a break.
"I will make a decision when I arrive back, probably a week or so later. It will be after the league is over probably."