Tipperary All-Ireland-winning captain Brendan Maher says the burden of targeting back-to-back All-Ireland titles weighed heavily on the Premier county's shoulders this year but now that they are free of that burden he believes they can get back to the summit in 2018.
Maher was captain as Tipperary beat Kilkenny in the 2016 All-Ireland decider but this season around they were hammered by Galway in the league final and then lost to the same opposition by a point in the All-Ireland semi-final.
Tipperary have not won consecutive All-Irelands since 1965 and the 28-year-old Borris-Ileigh defender says everyone in the set-up felt the weight of expectation this year.
"Hunger is thrown around there. People might say that Tipp didn't have the hunger this year. But I can tell you the hunger was 100 per cent there," said Maher.
"But it was a challenging year. We started off well in the league and then we had a heavy defeat to Galway and that knocked us back a good bit. There was a lot of pressure on us.
"It definitely played on our minds a little bit. We lost that bit of freedom of expressing ourselves and we tried too hard. We weren't trusting ourselves enough and believing that what we were doing was right.
Nearly the end of the #GAAyouth Forum. Q&A with @SkySportsGAA @duckie15 @BrenMaher8 and @Geaney15 pic.twitter.com/euqzXisWxX

— Aine McParland (@aine__mcp) October 28, 2017
"But we ended up a puck of the ball away from the All-Ireland final and that was a positive to take away from the game despite everything else.
"Being able to fight back and show character to still get into the semi-final stage, and be beaten by a last-minute score from Joe Canning. It gives you a lot to move forward to."
Tipperary begin their All-Ireland campaign away to Limerick at the Gaelic Grounds next May and manager Michael Ryan will be in charge once again after he was given a new three-year term.
Goalkeeper Darren Gleeson and defender John O'Keefe have both stepped away but Maher is still playing his part having captained the team in 2014, '15 and '16.
"It's important that we have continuity with the backroom team, everything from physio to doctor," said Maher.
If there was change it would set us back a bit as well because with new management you would have figure out their style, figure out the players and what suits everyone.
"The fact that Michael and the management team are still around is great.
"We are looking forward. We only have a couple of retirements. The bulk of the panel is still there and it feels like it is rolling on. There is nothing new and we are looking forward to getting going again."
Maher was speaking at the 2017 #GAAyouth Forum in partnership with Sky Sports at Croke Park, where over 500 young players between the ages of 12 and 21 attended an event to discuss player welfare issues.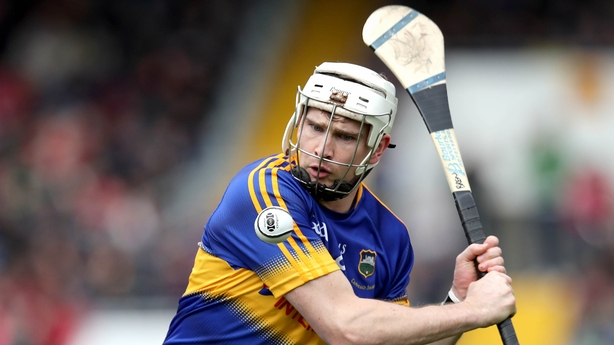 He recently took a career break from primary teaching in Loughmore, and took on a communications role with Teneo PSG in Dublin.
And Maher is thrilled with the new hurling championship format which will see a round robin format in Leinster and Munster consisting of five teams each, with the top two going through to play in the provincial finals.
"The reason why we are doing what we are doing is to play games. We have been looking for change to the structure, we are after getting it, let's have a go at it and try and make it work," said Maher.
"I don't think Galway will fall off. There will be another team that will step up just like Cork did and it's really exciting to be involved in as a player.
"There were a number of years with Tipp and Kilkenny in finals. People were seeing it as Tipp and Kilkenny and a number of teams chasing them.
"It's anyone's now and it's a case of who can get going, who can get a run of form, especially with the new format where you are going to be playing week on week. If you can get a run of form and that consistency you have a huge chance of getting that success."