Wexford manager Davy Fitzgerald is excited at the new-look 2018 All-Ireland hurling Championship, but says he has player welfare concerns with the scheduling of the round-robin Leinster Championship.
The Yellowbellies secured promotion to Division 1A, defeated Kilkenny in the Leinster Championship and reached a provincial decider in a memorable 2017 campaign and the Clare native is already setting his sights on the new season.
Speaking to the RTÉ GAA podcast, he pinpointed accuracy in front of the posts as an area that requires improvement.
"We need our conversion rate to be higher. If we can get that up to up to 25...If we get 25 scores in a game, we are in with a chance."
The Clare native says that the priority for 2018 is to avoid relegation from the top flight of the Allianz League.
"I think 2018 is about maintenance. If we just stay there it will be massive.Teams will realise what we are doing now a bit more and will take us more serious. That will make it tougher.
"Our objective is to stay in Division 1A, that would be great. Let's see what Championship run we will have.
"I've said it to the people of Wexford already, let's not build castles in the sky
"Let's get out there, do the best we can and be realistic. I think if we can maintain this year, in the next two or three years if Wexford can make progression we can talk about winning things."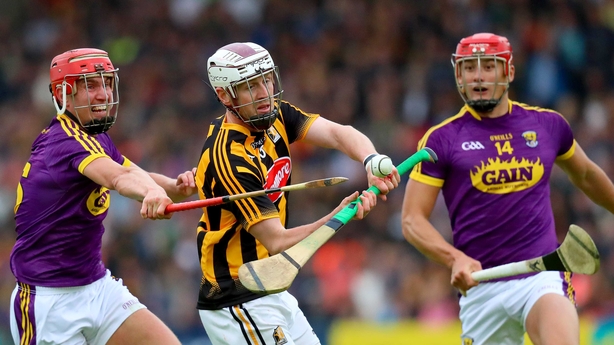 The new Leinster hurling Championship will see Wexford take on Galway, Kilkenny, Offaly and Dublin in a round robin-basis, and while Fitzgerald says he is excited with the prospect of more games, he does have one area of concern.
"They are trying to run off four or five games in four or five weeks. I think we need one more week in there, and that is from a players safety point of view," he said.
"To ask my lads to go out four weeks, one after each other, it's too much. I think if there was one more week thrown in there, it's manageable.
"I'm excited. It will also be good for the club game.
"I'm looking forward to seeing what it will be like, but the four out of five weeks isn't possible in my view."