On Sunday afternoon, the men, women and children of Clooney, Quin and Maghera will make the short trip to Ennis to watch their hurling heroes take on Sixmilebridge in the Clare senior final.
Clooney-Quin are massive underdogs against a side who have won two of the last four titles, but when your last appearance in the county decider was while World War 2 was raging, the journey is as significant as the destination.
The team represents the village of Quin and adjoining townlands of Maghera and Clooney - where you will find the famous Spancil Hill that inspired the ballad of the same name.
Several clubs have come and gone in the parish, but Clooney-Quin traces its combined history all the way back to 1888.
In 1914, they provided captain Amby Power, his brother Joe and Mick Flanagan to the Clare team that won the All-Ireland title - the county's last until Biddy Early's hex was broken in 1995.
Future Clare secretary and referee Mick Hennessy was a standout hurler for the Banner in a relatively barren period for the county but the club, whose jerseys were now green and red after he had originally borrowed a set from a Mayo friend, was entering its golden age.
From the early 1930s until 1944, Clooney-Quin contested five championship finals, winning their sole Canon Hamilton Cup in 1942. During that time they also took home three Clare Cups, which is the county's league trophy.
"We have had a few significant contributors to the GAA down through the years," reflects chairman Tony Duggan, father of star forward and Clare panellist Peter.
"Amby Power and Mick Hennessy, who played on the 1942 team and refereed All-Ireland finals (in 1942 and 1944).
"Over the years we've contributed but it's taken a long time to get back to the county final.
"What's seldom is wonderful. There's a great mood in the parish. There's big excitement. The flags and bunting have appeared."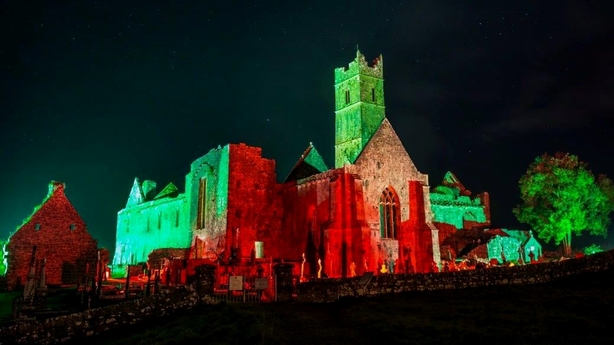 Amby Power's son Michael took over the running of his father's pub and himself had three sons who all played for Clooney-Quin.
In a strange quirk of sporting synergy, the pub is now known as the 'Monks Well Inn' and is run by Clare Titley, mother of 1995 Grand National winning-jockey Jason.
None of Power's descendants feature on this year's team but there are enough family connections with the 1942 championship-winning side to suggest a hurling gene might yet be identified.
Brothers Shane, Ruairí and Mike McNamara are grand-nephews of the O'Hallorans (Tom, Mick, John, James and Joe) while Daire Hannon is a grand-nephew of Jimmy Markham.
Cousins Killian and Peter Duggan and brothers Sean and Padraig Ward are grand-nephews of Micko Forde.
The parish is surrounded by hurling powers like record championship winners Newmarket-on-Fergus, former All-Ireland champions Doora-Barefield, and multiple title-winners Sixmilebridge, Tulla and Crusheen.
After the glory years, that highly competitive environment restricted Clooney-Quin to a junior title in 1966 and intermediate crown in 1986.
The population has grown in recent times due to its commutable proximity to Ennis, Shannon and Limerick but, until now at least, their 2006 county and Munster intermediate triumph has been the high point of the new millenium.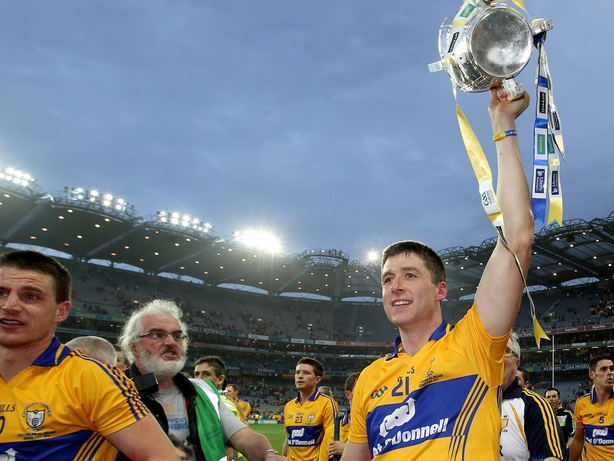 Captain Fergal Lynch (pictured), an All-Ireland winner with Clare in 2013, is one of six surviving members of the team that beat Cork's Bishopstown before being edged out in the '07 All-Ireland semi-final by eventual winners Robert Emmetts of London.
Killian Duggan, Conor Harrison, Donnacha Murphy and Shane McNamara are the fellow veterans but Lynch, who turns 35 later this month, and Harrison are lining out for an staggering 18th season with Clooney-Quin.
"Myself and Conor started in 1999 with the adult team. We were intermediate at the time," third-generation club-man Lynch tells RTÉ Sport.
"We lost the county final in 2000, 2002 and 2003. We eventually won one in '06.
"Throughout that we were always contesting the Clare Cup in Division 1 or 2 so we were always able to compete with the senior teams but we couldn't break the duck to get out of intermediate.
"When we did we were knocking on the door for a long time in quarter-finals then at senior level, but were never able to break through that."
Lynch also happens to be the principal of the national school in Quin-Dangan, where 10-year-old student Patrick Finneran has composed a ballad that wittily suggests "this could be be our year, because none of the lads are drinking beer".
An bhfaca tú an múinteoir nua i rang a ceathar inné ? pic.twitter.com/vjTIKFSGkP

— Quin Dangan NS (@ns_quin) October 12, 2017
"There's great excitement around. It's a bit surreal because we've never experienced anything like this before," says Lynch.
"We won the intermediate Championship in 2006 and went on to win a Munster club. There was great hype around the parish at the time but it wasn't at the top level and we're at the top level now.
"The kids are jumping on board and have great interest in it, as do the parents.
"There's a good buzz around the village, from the tidy towns guys putting up the bunting to the caretakers lining the pitch for us, everyone is interested and hoping for us to do well."
She's looking well now #GreenAndRedArmy #ClooneyQuin pic.twitter.com/I0ubY1hze8

— Ronan Mc Mahon (@RonanMcMahon2) October 8, 2017
They're flying in Rathclooney too! pic.twitter.com/ASwtM4w4d6

— John Earls (@jearls88) October 4, 2017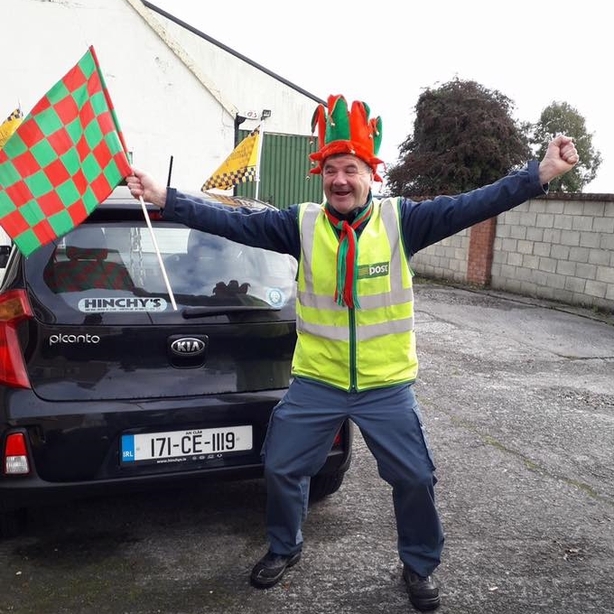 Exiting last year's championship by just a single point to eventual All-Ireland finalists Ballyea gave the players belief that they could break new ground this year but Clooney-Quin's road to the final actually began with a three-point defeat to Newmarket.
Fortunately, due to the back-door nature of the Clare championship, they weren't out yet and wins over Feakle, Whitegate and Éire Óg were enough to secure a semi-final spot against 2015 and 2016 finalists Clonlara.
Their opponents had been responsible for more than one heartbreaking elimination in recent years, but Clooney-Quin finally got their own back when goalkeeper Keith Hogan saved a late 20m free from Colm Galvin to ensure a first appearance in the decider in 73 years.
"It's a cut-throat system," explains Lynch. "If you lose twice, you're in trouble and relegation, if you lose once you could be in with a chance to get to a county final.
"Three or four years ago there were four teams relegated from senior. We were in that relegation battle and thankfully survived it.
"We were beaten by a very strong Newmarket in the first round. We felt we had prepared very well but they were a lot better than us on the day.
"Thankfully, we had another bite of the cherry. We got on a bit of a roll after beating a fantastic Feakle team and it started to gather momentum from there on. We beat a very good Eire Og team and came on to Clonlara.
"It's been a bit of a rollercoaster over the last couple of years. We're on a bit of an upward curve now so hopefully we can keep that going."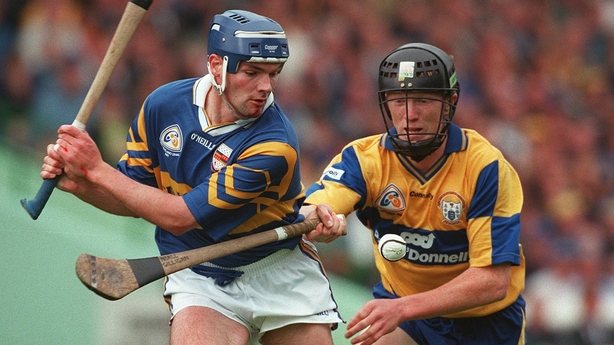 Standing in their way in the final are an impressive Sixmilebridge outfit, winners in 2013 and 15, who combine the talent of Clare inter-county players Seadna Morey, Shane Golden, Jamie Shanahan and Cathal Malone with the experience of Niall Gilligan (above in the 1997 All-Ireland final), still hurling at 41 years young and in search of a sixth county medal.
Clooney-Quin are 5/1 outsiders but that doesn't mean they're happy just to make up the numbers.
"No one gives us a chance but we're not as bad as the bookmakers might suggest," says Tony Duggan.
"We had a good win over Clonlara and we have very good spirit in the team. They'll hopefully give a good performance on the day.
"There are a few lads in their 30s who have served their time and don't owe the club anything. It's particularly special for them."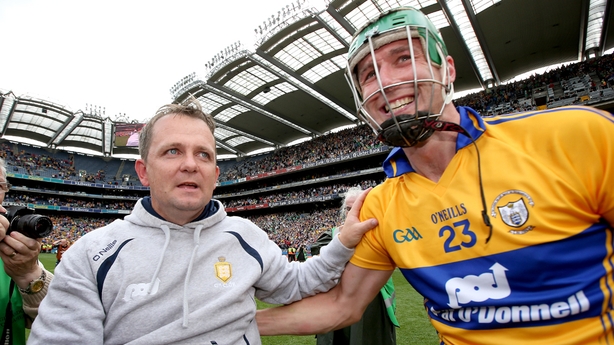 "Sport is funny that way," reflects Lynch. "You can be very successful at a young age and think it's going to happen for the rest of your life and it might not happen for you.
"On the flip side, you might be trying to achieve the highest standard and never get there and all of a sudden when you're nearly contemplating giving the whole thing up, the opportunity arises.
"We're thankful to be in this situation. There are a lot of guys in the club who have hung up the boots. They're going to miss out on such a day and they've put as much effort and work in as any of the rest of us. It's unfortunate that they're not able to experience it but they'll experience it as supporters.
"I never even thought I'd get to an All-Ireland final with Clare.
"In 2013 we had a lot luck in the drawn game, going on from Dunny's point (Domhnall O'Donovan) to winning the replay against Cork. We'll need that element of luck against Sixmilebridge ourselves but we'll savour the moment and look forward to it. We'll cherish every minute of it."