It no doubt came as a surprise to many when Páraic Duffy announced his decision to step down as the GAA Director General.
Next March will see the Monaghan native complete ten years in the job.
Speaking on RTÉ Radio 1's Today With Sean O'Rourke programme, Duffy said he feels that ten years is long enough at the helm, long enough to get done what you want to do.
Expanding further on his decision  he said: "I was originally contracted for seven years, that ran out three years ago.
"And then we agreed to renew the contract, there was no time limit put on it. I always had it in the back of mind that three more years was long enough.
"I personally feel that ten years is long enough in the role and that whatever you can do for the organisation if you haven't done it by now it's not likely you are going to do it in the future.
"I think it's a good time to go, it's good for me and it's good for the GAA.
Duffy, a former schoolteacher has had a long career in GAA administration, while also serving as a selector to the Monaghan senior footballers in the 1980s.
He has been a steady hand at the helm of the country's largest sporting organisation. A fair bit has happened during his watch in terms of playing rules, greater acceptance of the GPA, broadcast rights and changes to the championship structure in both hurling and football.
We need your consent to load this rte-player contentWe use rte-player to manage extra content that can set cookies on your device and collect data about your activity. Please review their details and accept them to load the content.Manage Preferences

The bringing forward of the All-Ireland finals to August will, according to Duffy, "make clubs feel more involved again".
With a new fixture pan in the offing, counties will have extra slots in the calendar to run off their fixtures.
"We are in a better place to produce a better plan for club fixtures," he added.
"We are more tuned in to the needs of the club. We have got to keep the clubs strong. Okay, the All-Irelands won't be in September any more, but on the flip side most counties will get a long run at it to run off their competitions."
Somewhat less clear in the eyes of Duffy and the GAA top brass is the whole debate surrounding Colm Cooper's upcoming testimonial dinner.
Cooper's comments that the GAA "had no problem" with the corporate-sponsored dinner were rejected by Duffy.
"That is not quite right," he added.
"What I said to Colm when he came to see me, and I said it very clearly, was that I had a concern here about how this might impact on your status and on our rules.
"Under our current rules we cannot prevent such events from happening. Do we need to look at it? Yes."
"We looked at the rules, got our legal advisors to look at them. They came back and said he's not breaking any rules.
"I went back to Colm and told him of this and said, 'if you go ahead with it you will not be suspended and no charge will be levelled against you'.
"But I did ask him was he doing the right thing here.
"I told him the GAA would not be supporting it and we're not supporting it."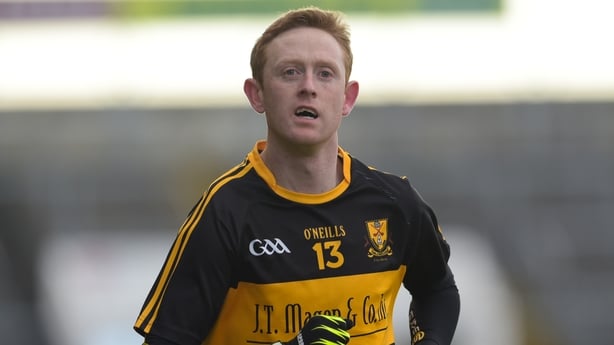 Cooper's event will take place in Dublin on 27 October.
Two charities, Our Lady's Children's Hospital, Crumlin, and Kerry Cancer Support Group – will benefit although the precise allocation of proceeds is unclear beyond the organiser's statement that the charitable donations will be "significant and split equally" but at Cooper's "discretion".
And while Duffy accepts that GAA fundraising at club or county level can help charitable causes, other monies raised should be used to improve GAA infrastructures.
"It is against the ethos of the Association to run any fundraising event that would benefit an individual," he explained.
Duffy's following response would indicate that Cooper's testimonial may be the first and last
"Under our current rules we cannot prevent such events from happening. Do we need to look at it? Yes, we will look at it.
"It's tricky as our current rules don't allow us to deal with it. We need to look at the rules.
"I'm very clear on this, our organisation does not want testimonials.
"It's the message I have got very clearly over the last few weeks. We are an amateur organisation, we don't reward our players financially.
"In other situations players may benefit 'under the counter' and that's something we can't deal with now.
"This is a public thing. It's there, we have to express our view on it. Our view is we are not going to support it.
"At a recent management committee meeting, we decided to take some form of legal advice on it. It won't affect this testimonial, but it may have an impact in the future."