Despite two of Mayo's biggest stars being linked with moves Down Under, the Ladies Gaelic Football Association have no plans to discuss the potential impact of the Australian Football Women's League.
While two of Mayo's marquee forwards, Cora Staunton and Sarah Rowe are the subject of offers from Australia's new women's league, the LGFA are focused on the growth of Ladies Football at home and overseas.
The first professional season of the league for female players began in Australia last February and ran to the end of March.
The fixture schedule would allow for players to return to Ireland for championship football and, as the new season looms, some of the country's top female players are being linked with a move to the professional game - including Staunton and Rowe.
"This currently isn't something there has been any discussion on," a spokesperson for the LGFA told RTÉ Sport.
"We have many players who go to Australia every year regardless to travel and they play over there.
"We have huge numbers playing ladies football in Australia and many of these play other sports including Australian Rules and rugby.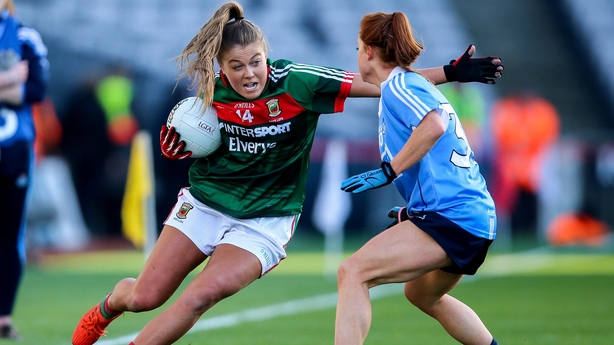 "Our current discussion centres around growing our own game here and internationally."
It was expected that Staunton would retire from inter-county football after this year's All-Ireland final but the Mayo super star is tipped to join up with Greater Western Sydney Giants, who finished bottom of the ladder this year.
Mayo were defeated by Dublin in Croke Park in September in what was Staunton's first final in a decade. The veteran has been playing inter-county football for 23 seasons.
Sarah Rowe could follow Staunton and join the League; she is currently being pursued by several clubs.
However she is in her final year of PE and Biology at Dublin CityUniversity so will be waiting to finish her degree before making the move in time for next season.
An underage team from the men's League are currently on tour in Ireland and Rowe is out training with them to get used to playing with the oval ball.
There are currently eight teams in the League and Adelaide Crows are the reigning champions. The AFL plans to expand to 14 teams by 2020 and will undoubtedly attract more of Ireland's top Ladies footballers. Top players in the League earn approximately €20,000 for the season.