Derry manager Paul Hasson insists that his players can produce another big performance against Fermanagh in Sunday's TG4 All-Ireland ladies junior football final replay in Clones.
Fermanagh went into the drawn match as heavy favourites, after scoring big victories over the Oak Leafers in League and Championship clashes earlier in the year.
But Derry led by nine points at Croke Park and the Erne County needed a last-gasp penalty goal from Sharon Murphy to salvage a replay from a cracking tie.
Far from being downbeat after watching that lead slip away, Hasson insists that Derry have taken the positives from their best display of the year.
But he says that Fermanagh will start as favourites once again when the counties renew acquaintances at St Tiernach's Park.
Hasson said: "To be honest, on the journey home and by the time we got home, we didn't need much management.
"Both teams were a bit shell-shocked at the footballing display and the result at the end of it.
"But we sat down and talked about it, the quality of the football we played and Fermanagh are that good a side. They're there on merit, they're still the team to beat to win an All-Ireland title.
"But training since then has been very uplifting. We've refocused, regrouped and studied ahead of next Sunday and we'll see if we can bring the same, if not more."
Hasson has announced an unchanged starting 15 for the game, and says Derry will have their homework done ahead of the rematch.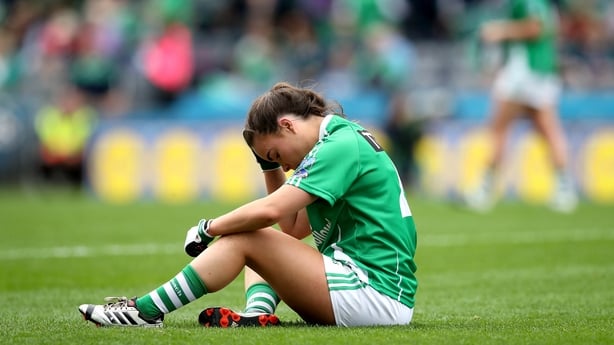 The underdogs' tag seemed to sit well with them in the first game and Hasson reflected: "A lot of preparation went into it and our homework was done.
"We got our match-ups right and these girls have been performing game-on-game, session-on-session.
"At the start of the year, we aspired to get here and everything worked out well. The occasion didn't get to them, the stadium and atmosphere. I'm very proud of how they conducted themselves on the day.
"They loved and savoured every minute of it and let their football do the talking.
"In every match from League to Championship, nobody gave us a chance but they went out and proved the critics wrong.
"Nobody gave us a chance against Antrim the first day but we set out our marker.
"Carlow fancied themselves to take home the title and we got through that semi-final but Fermanagh will be right and ready for us the next day."
Fermanagh have made two changes in personnel to their starting team for the replay.
Joanne Doonan comes in at corner back for Edel Campbell, with Bláithín Bogue, who scored a point off the bench in the drawn match, listed at corner forward in place of Nuala McManus.
Derry: Chereee Mackey; Aoife McGough, Dania Donnelly, Cáit Glass; Nuala Browne, Katie Hollie, Daniell Kivlehan; Aoife Laverty, Emma Doherty; Jackie Donnelly, Ciara Moore, Erin Doherty; Annie Crozier, Megan Devine, Ciara McGurk.
Fermanagh: Róisín Gleeson; Joanne Doonan, Courtney Murphy, Naomi McManus; Maria Connolly, Shauna Hamilton, Aisling Maguire; Marita McDonald, Áine McGovern; Róisín O'Reilly, Aislin Woods, Lisa Maguire; Eimear Smyth, Sharon Murphy, Bláithín Bogue.