At one level you work together in order to make your venture a success. On other occasions you are in opposite corners with eyes firmly fixed on the prize up for grabs.
It's one way of teeing up the Longford senior football final – a repeat pairing of last year's decider involving Mullinalaghta St Columba's and Abbeylara.
Mullinalaghta, after a gap of 66 years without a county title, celebrated a famous victory. The win was only their third county success.
As for their opponents consecutive final losses will no doubt make them even more determined to get it right this time.
Yet these neighbouring clubs, close to the Cavan border, pool their resources when it comes to the underage ranks. The amalgamation saw the creation of Northern Gaels and teams playing at U12, 14, 16 and minor level.
"It's a coming together that has worked really well in the development of talent," says Gerry Gilligan, a treasurer with the Abbeylara club.
"Both clubs and ultimately the Longford U21 and senior sides have also benefited.
"Northern Gaels has certainly served a purpose."
The fruits of that endeavour will be very much on display at Glennon Brothers Pearse Park today. With the venue currently undergoing redevelopment, the hope is that the rains will stay away to allow those watch the 100th Longford final in comfort.
Talking of key dates and anniversaries, 2018 will mark 50 years since Longford won its only Leinster championship. They defeated Laois in the decider before losing to a Kerry team featuring Mick O'Dwyer and Mick O'Connell in the All-Ireland semi-final.
Because of its proximity to Connacht and Ulster, you often wonder how Longford would have fared if their championship summer saw them placed in those provinces? It's not to say they would have added to their provincial, but they could have had a few more days in the sun. That said, in recent times the midlanders taken out a few big hitters in the less strangulated world of the qualifiers.
And then when the clocks turned back in 2016, Mullinalaghta, carrying the Longford flag, did something similar as they embarked on their provincial journey.
They would play scant regard to their underdog tag, a fact Laois' Stradbally and St Loman's of Westmeath know only too well.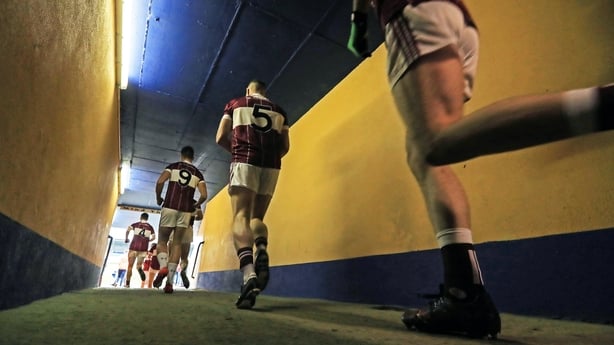 Club chairman John Keegan takes up the story.
"Beating Stradbally was a great thrill. We were new to all of it. It was amazing; to some extent we were living the dream. We wouldn't have been expected to give Stradbally a reasonable game.
"In the end we surprised them, though it wasn't a great surprise to ourselves because we have a great group of young fellas with a never-say-die attitude who will always fight to the final whistle. Stradbally, I think were taken aback by the determination of our lads."
Eventually the journey ended when St Vincent's beat them at the semi-final stage.
Yet it was a season to remember for Mullinalaghta and the team made it their business to remember those who came before when it finally ended its long wait for county honours.
"After we won the county final, the lads wanted to go to the cemetery to honour the men that had gone before them," Keegan revealed.
"Not alone to honour the team that had won previously but to honour those who had contributed to keeping the club alive over the 60 intervening years. It was a gesture to those who hadn't got a reward, they wanted to include them."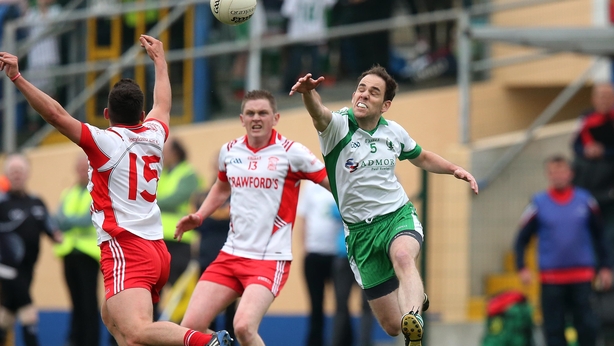 Abbeylara have had more defeats than losses in county finals since 1997. Still they treasure their victories from 2000 and 2006. Looking ahead to the another neighbourly decider, Gerry Gilligan says Mullinalaghta's favourites tag is well justified.
"Mullinalaghta are definitely favourites, there is no doubt about that," Gilligan surmised without any hesitation.
"They are a good side and are the defending champions, a tight group with a tremendous drive. Yeah, they are very much form team.
"That said, we put up a good score in the semi-final (against Mostrim) and we'll give it a lash. There was little between the sides last year. We'll hope for decent support, and I'm sure a crowd from Mullahoran, Granard and Colmcille will also be present."
John Fay's Abbeylara adventure continues https://t.co/fkap2o1Pjs

— Abbeylara GAA Club (@AbbeyGAA) October 3, 2017
In the words of John Keegan, Mullinalaghta "had two staggers" before reaching this final as both Killoe and Clonguish took them to replays, games he admitted where the side did not play particularly well.
Much to anticipate then ahead of the big throw-in.
It's often said what's small is wonderful.
There are 250 houses in Abbeylara, 55 to 60 players to call on, while the club membership currently stands at about 150.
Mullinalaghta is a half parish, the other half is Lough Gowna in Co Cavan. It's all rural, with its 11 townlands housing about 420 people.
In summing up what the GAA means to both men, Keegan replied: "The GAA is at the heartbeat of rural Ireland. To be fair about it, we might give out about the GAA at times but we don't have anything else. It serves a lot of purposes in our locality. My son John is involved and you just to make that contribution."
Gilligan added: "I've had some great moments with the club. It's a club I have a passion for. You just want it to see it being successful."
Longford SFC final - Abbeylara v Mullinalaghta, Glennon Bros Pearse Park, 4pm