Since finishing college 11 years ago, secondary school teacher Tomas Seale has been based in Dublin, travelling home to Roscommon for the majority of the year for club and county hurling commitments.
With Roscommon getting together well before Christmas and Padraig Pearses "always in and around the mix" until autumn, the 32-year-old spends at least 10 months of the year travelling twice-a-week back home for training, with games most weekends.
He has two different car pools, depending whether it is Roscommon or Pearses duty, but the routine is similar. Meet at Lucan at 5pm, back home shortly before midnight twice a week, with a match usually at the weekends.
The three-hour round journey (about 320km) is made with the blessing of his understanding wife and young child at home.
"You'd always have the pull to go home. Lots of other players are doing it right around the country," he observes as the road mileage continues to rise on the clock.
While he has experienced some joyous days for Roscommon – most recently victory in the Nicky Rackard Cup two years ago – he has yet to get his hands on a county title.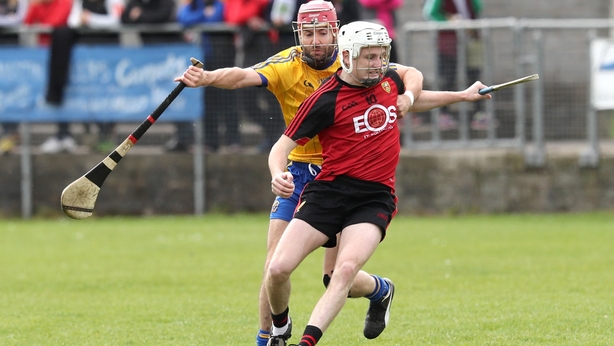 Now Seale is just 60 minutes away from correcting that, but the adage that opposites attract couldn't be any more apt ahead of the county's hurling showpiece.
In Connacht hurling's hinterland, kingpins Four Roads are going for their 33rd county title, seeking to make amends for last year's final defeat.
Oran bucked the recent trend and overcame the Black and Amber 12 months ago in a replay, denying Four Roads an incredible ninth successive success. 
In the other corner stands Pearses, who unlike their esteemed opponents, are a dual club. When it comes to final heartache, the south Roscommon club put Mayo footballers in the shade.
Formed in 1962, the club contested its first senior football final the following year, the first of seven finals. The wait for a win continues, losing the 2015 and 2016 deciders.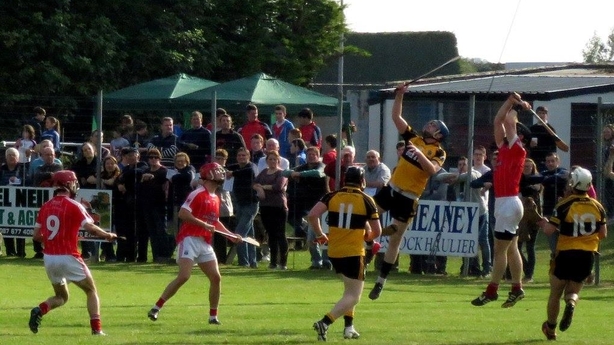 In hurling, two county titles in 1984 and 1987 are the high points, though they have tasted the bitter pill of final defeat on eight occasions. Since 2006, they have lost seven deciders, four of which to Sunday's opponents.
For a county with few senior hurling teams – there are just seven senior clubs competing in Roscommon – it is a most disappointing return.
"We've been knocking on the door for some time now. That's why we are up and down the road. It gets harder as you get older, but the goal is there," says Seale.
Four Roads have won both games against Pearses this year, but the one-point league win and four-point winning margin in the early Championship clash would suggest another close encounter.
Final score from the Hurling semi final. pic.twitter.com/bFPS73X5bR

— Padraig Pearses (@PearsesRossies) September 16, 2017
Pearse's semi-final win over Oran, conquerors of Four Roads in last year's final has given the underdogs plenty of room for optimism, while their U21 team have claimed four county titles in a row.
Of the team that started the semi-final, six were part of this year's U21 side, 11 have tasted success at that age group since 2014.
County bragging rights are one thing, but a tilt at provincial silverware is an entirely different matter for whoever emerges victorious.
The Connacht senior club hurling championship was wound up a decade ago because of a lack of competition. In its 37 years of existence, Galway clubs failed to win on just three occasions, and one of them was a walkover.
Four Roads' unexpected success in 1988 when they shocked Abbeyknockmoy was the exception to the rule; the average winning margin in the last decade of the competition was more than 17 points, with Mayo clubs also feeling the brunt of heaving beatings.
Change was inevitable.
Since 2007, the champions of Roscommon and Mayo compete in the Connacht Intermediate Championship .
The result has been more competitive hurling, yet the finals have followed a similar pattern; a Galway club has won every edition of the competition since the revamp.
"We have been very competitive at different stages, but you would need a Galway side to have a bit of an off day."
"It's county first, but it's always in the back of your mind to try and go further, that's the ambition," says Four Roads team manager and club secretary Padraig Mannion.
"We have gone close on a few occasions, injuries might have caught up with us and we just haven't been able to get over the line."
Work is being done to readdress the balance.
Mannion says programmes have been put in place in the schools to improve standards, while Pearses are reaping the rewards of underage success.
"You can see our players improving, but you see underage players in Galway clubs improving at a faster rate," says Pearses secretary John Mulvhill.
It is a point echoed by his Four Roads counterpart Mannion.
"There are more volunteers and children getting involved in the last 15 years. The skill level has definitely improved, but it's always catch up as other teams are improving too."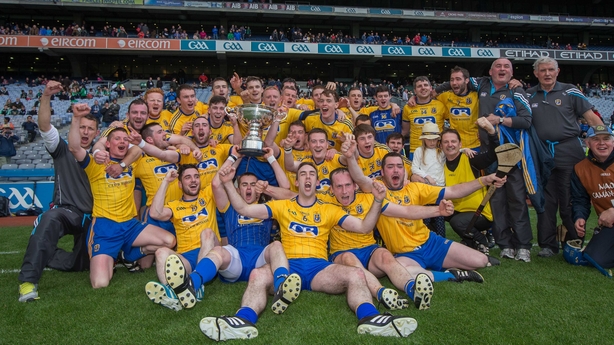 Having soldiered with Roscommon for so long, Seale admits that getting the most talented players to commit to the county has been a challenge. The rivalries, no different to other counties but possibly more obvious with only seven clubs, has impacted the inter-county set-up.
For now however it is all about the club, and inter-county issues will retreat to the background when the ball is thrown in at 3pm next Sunday in Athleague.
Four Roads may be the big fish in the small pond in Roscommon hurling, but Pearses are hopeful of finally getting over the line on the big day.
Regardless of who emerges victorious, the winner will be swimming in shark infested waters for a shot at provincial glory.
Roscommon SHC final, Four Roads v Padraig Pearses, Athleague, 3pm