I want to address the suggestion of breaking Dublin up into more than one team for senior inter-county football by looking at their results over the past two seasons.
In 2016 and 2017, between League and Championship, they had 12 games that were decided by three points or less.
They drew four of them, lost one one - this year's League final to Kerry at Croke Park - and won the rest.
Of the four they drew, they came from behind against Kerry and Tyrone in the League to get a point and only Donegal and Mayo were able to catch them coming from behind with a late equaliser.
Mayo are a brilliant team, even close to being a great team, and in any other era they would have won an All-Ireland by now, and Dublin have only beaten them by a point in their two All-Ireland final wins over them plus last year's draw.
I would love to see more money invested in Belfast, which is a big city with a young population, to help drag Antrim up
The fact of the matter is that this Dubs team have an incredible ability not to lose games and, more importantly, win the big ones when the stakes are highest and margins are at their finest.
There's no amount of coaching at youth level, investment or anything else that can train a team to do that.
This is a mentally tough group of players that know how to close it out and that sort of resolve is built up over time.
I predicted the past two years that Dublin wouldn't have the hunger to come back and win another All-Ireland and they did it both times. Doing three in-a-row, something that happens so rarely in Gaelic football, in this modern era, where the demands on players are greater than ever, is truly remarkable.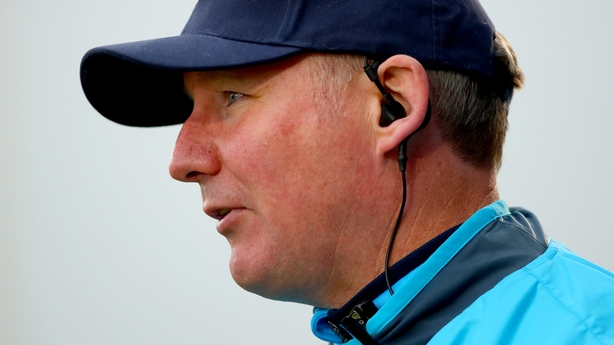 Again, there's no amount of money that can buy that desire. Dublin also have a brilliant manager in Jim Gavin who has been able to adapt his game plan and overhaul his team with new players while keeping established names happy on the bench.
There are so many other reasons too, one of them that the Dubs had such an easy passage to the All-Ireland final this year that they only had to peak for one game in September.
If there was more depth and stronger opposition, maybe they wouldn't be three in-a-row champions because it seems to be a case of the top two a long way ahead of everyone else.
In history before we've had dominant teams, Kerry in the seventies and eighties, Galway in the sixties and others further back and it's a cause for concern at the time, but they always get beaten eventually.
There's no doubt in my mind that this Dublin team are the greatest I've ever seen playing Gaelic football and it would be no surprise to see them win again next and maybe even do a five in-a-row in 2019.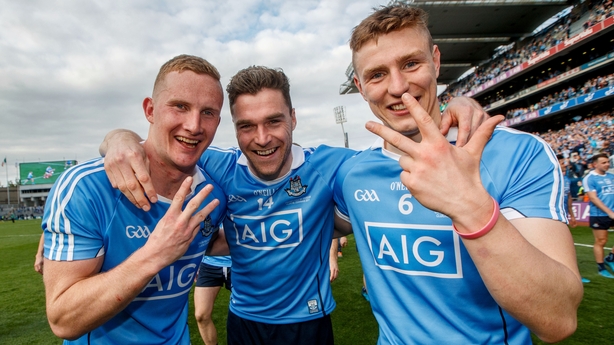 But splitting the county up isn't the right thing to do. Sure, Dublin have a bigger population than everyone else, but they can only have 15 players on the field at any given team, the same as their opponents.
To say that they have to be split up is a defeatist attitude: 'we can't reach that standard so break them up'. As a player I certainly wouldn't have had any interest in beating North Dublin or South Dublin - I wanted to beat the best.
I would agree though that the GAA's funding has to be divided up differently. Dublin has gotten a lot of money in recent years and it's to their credit that they have invested it wisely and reaped the rewards - there's no guarantee that another county would have made such good use of similar funding.
For example, from an Ulster football point of view I would love to see more money invested in Belfast, which is a big city with a young population. Soccer and rugby are the most popular sports there and with greater investment the GAA could harness that youth and drag Antrim up a long way.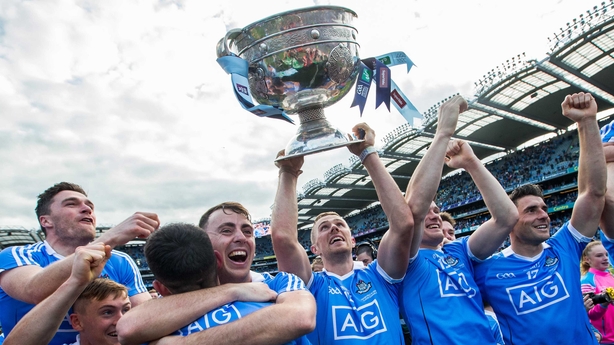 The Leinster Championship also has to be made more competitive. Dublin have dominated it since 2005, only missing out once in 2010, and just moving them out of Croke Park more often would have a positive effect on this.
Carlow were competitive against the Dubs this summer in Laois and had that been at Croke Park the margin of defeat could easily have been double.
The problem for every other Leinster county is that they are beaten before they go out, which is understandable, and players have to see hope in order to develop. It's no use to them if they see no way of beating Dublin and straight away start wondering can they get a good draw in the qualifiers.
With equal funding, every county should be able to produce 25 senior footballers of a similarly good standard to be competitive, even though it requires an awful lot of work from grassroots up to get right.
Dublin have invested their money well and now the time has come to invest in other counties.