Where do Mayo go from here? How do the same bunch of players, yet again, try to pick up the pieces after more Croke Park heartbreak?
Eight years ago, the Cork footballers and Tipperary hurlers found themselves in the same position; beaten All-Ireland finalists.
On their seventh attempt to get the better of Kerry in Croke Park, Conor Counihan's side again came up short.
The Kingdom weathered the early storm and eased to a 36th Sam Maguire triumph on a scoreline of 1-09 to 0-16.
Two weeks previous, Liam Sheedy's second year in charge of the Premier County ended in bitter disappointment as Kilkenny sealed the four-in-a-row.
How both managers, and teams regrouped to go one better 12 months later is something worth remembering for the heartbroken supporters of the Green and Red.
***
Conor Counihan's story as a player and manager ultimately is one of perseverance and reward.
Counihan was Cork captain in 1987 when Meath denied his team just a second All-Ireland title in 42 years. Twelve months later and the sides met again in the decider. Same teams, same result.  
Cork's record in finals stood at four wins and 12 defeats, and Counihan knows exactly how the current Mayo crop are feeling.
 "The swing is going against these lads all the time," he told RTÉ Sport.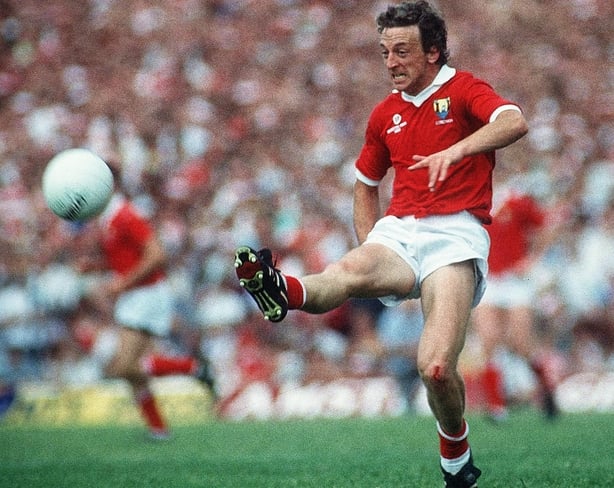 "I remember in 1987 being captain and losing. In 1988 we were beaten after a replay, in the first game we had a refereeing decision that went against us in the last minute.
"The ordinary punter on the street doesn't have a clue what it is like for these players."
"You do say to yourself, 'maybe it's not going to happen', particularly now after losing what they have lost.
"You would have to experience it to really understand it. The ordinary punter on the street doesn't have a clue what it is like for these players."
Cork did bounce back to win two-in-a-row, defeating Mayo in 1989 – "we were very lucky that day" before exacting revenge on the Royals in 1990.
Some observers feel that Mayo's wholehearted performance on Sunday - in marked contrast to some underwhelming performances in previous deciders - made the defeat worse; they couldn't get over the line despite playing well in so many areas of the game.
Not so says Sheedy.
"Losing and not performing is something that really irks," he says.
"If there was something to take out of our defeat in 2009, it was that we gave a performance. It just so happened that Kilkenny had a slightly better performance on the day.
"There was a break or two that could have gone either way, but we gave a performance."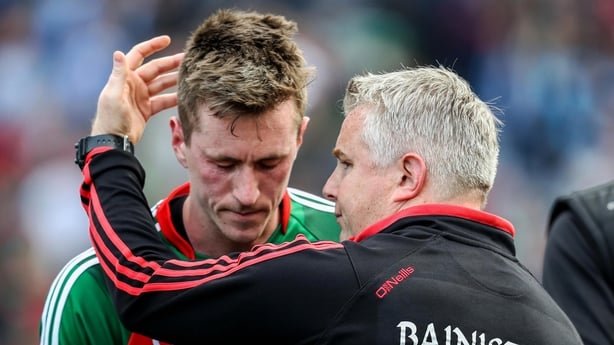 As a manager, Counihan can fully appreciate Rochford's position, with striking similarities to their first two years in charge of their native counties.
Both came in with the county having suffered some chastening defeats; in the six years before Counihan took over in 2008, Cork lost an All-Ireland final and three semi-finals to Kerry by an average of 11 points.
Both men tasted defeat in a replay in their first year at the helm (Cork to Kerry in the 2008 semi-final, Mayo to Dublin in last year's final); in their second year they would both lose out to the same teams in an All-Ireland Final.
Poring over the defeat is a necessary evil to move on.
"You might give a brief summary of the game, trying to address issues that arose so they don't happen again, but at the same time you don't want to dwell too much," said Counihan.
"You must look at the positives as well. You must show that what you are trying to achieve isn't impossible, you must give the defeated players hope.
"It's desperate. People say no-one died, and that's true, but at the time it's desperate."
Life goes on, players go back to club commitments, but the Aghada man believes the narrow losses are much harder to recover from that a comprehensive defeat.
"It's a fine thing if you are well comprehensively beaten, but if you are beaten by a point you are constantly thinking, what if?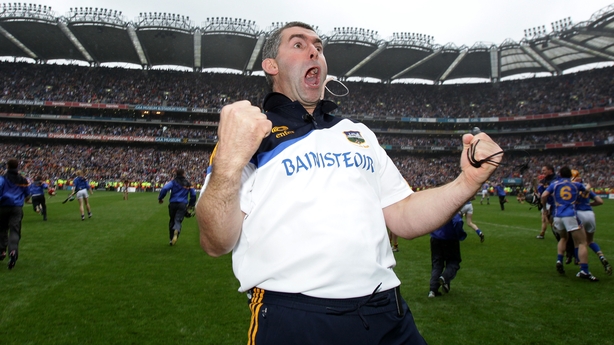 Sheedy says that the hurt of 2009 was the driving force behind halting Kilkenny's 'drive for five' a year later, a four-goal blitz putting to bed any notions of an inferiority complex.
"Hurt used properly is such a huge motivation," he says. 
"I would have had team meetings where we openly talked about how we felt that night in 2009. That's a very emotional room. It's about trying to see if you can use that hurt to your advantage when you are faced with that situation again.
"My sole goal in 2010 was to get to the final because I felt there was so much fuel built up there," describing the early loss to Cork as "setback" along the journey.
Rochford has plenty to mull over this winter; the missed opportunities to press home their advantage in the first half, Donal Vaughan's red card, the final two frees of the game just for starters. Such is the life of a beaten manager. 
Small margins.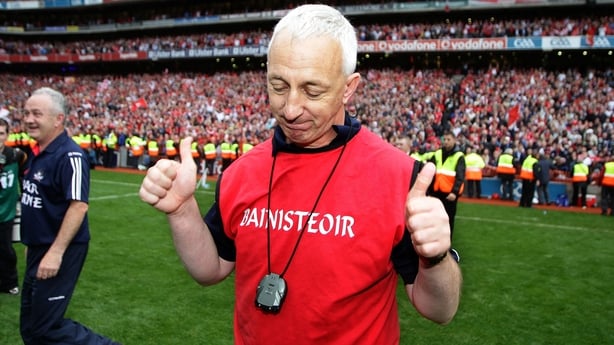 In 2010, Counihan regrouped his troops, including stalwarts such as Alan Quirke, Graham Canty, Noel O'Leary and Nicholas Murphy, players who some felt had endured too many big game defeats to ever get over the line.
It's a topical theme, with so many of the experienced Mayo panel making sense of another loss, another sombre changing room, another unwanted homecoming.
"Do you lose or do you learn?" Sheedy says, "that is what you have got to ask yourself.
"Mayo are down at the bottom of the hill now, but they know how to get back up."