August 3, 2009 was the date the evolution of the Dublin team as we know it began.
That was the day of 'startled earwigs' - the bank holiday Monday when Pat Gilroy's Dubs were trounced by a joint-record 17 points by Kerry. Evolve or die. The Boys in Blue evolved.
The following season Gilroy returned with an ultra-defensive game-plan that involved making his team difficult to beat. He succeeded and they came very close to unseating eventual champions Cork in the semi-final.
Twelve months later that system was tweaked to include a greater scoring threat and Sam Maguire was landed after a 16-year gap.
Jim Gavin took over in 2013 and with plenty of both swash and buckle the Dubs won a second All-Ireland in three years. Selector David Hickey spoke abut a five in-a-row.
Donegal put a stop to that trot pretty quickly, in the 2014 All-Ireland semi-final, so Gavin went back to the drawing board. Cian O'Sullivan as sweeper was the main tactical innovation and two more All-Ireland titles have followed.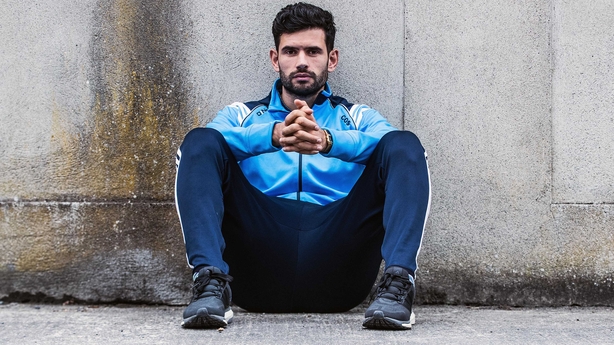 On Sunday the Dubs can complete a three in-a-row with a win over Mayo.
From that fateful day eight years ago there are still five players on the Dublin panel, though only two are likely to start this weekend - goalkeeper Stephen Cluxton and forward Paddy Andrews, who started in the full-back line against the Kingdom eight years ago.
Eight of the team that started the 2011 All-Ireland final are likely to feature against Mayo at Croke Park, with Cluxton, Mick Fitzsimons, O'Sullivan and James McCarthy nailed-on starters.
There has been a strong spine that hasn't changed hugely in the Dublin team over the past half-decade and more. But over the past 12 months Gavin has taken the scalpel to his team.
Three of the side that started last year's All-Ireland final replay win over Mayo are likely to be benched this time around. They are Kevin McManamon, Diarmuid Connolly and Paul Flynn, though one of the latter two could yet make the starting 15.
That's 20 per cent of a Sam Maguire winning team, a side with a reasonably young age-profile, in a single season. That shows further and radical evolution.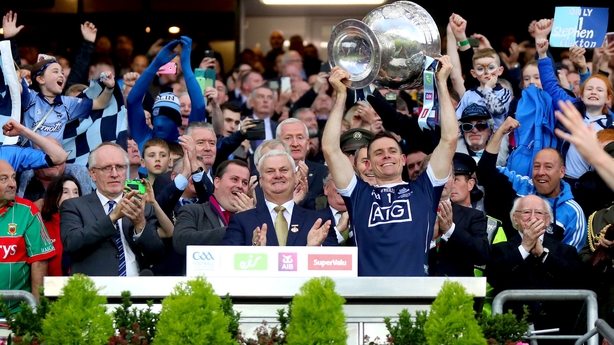 For the All-Ireland semi-final annihilation of Tyrone, in came former Footballer of the Year Jack McCaffrey, who spent most of 2016 out of the country, Niall Scully and, most impressively of all, 21-year-old Con O'Callaghan.
But it isn't just the change in personnel that appears to have made them stronger. As a unit they are supremely well-drilled, they go out with the ability to execute Plan A, B and C and they have been able to think their way around any problem that has been set for them on the field, though admittedly they haven't met too many on-pitch puzzlers this summer.
The influence of basketball's Mark Ingle, drafted in as a coach in 2015, has been particularly pronounced this year against teams who have set up with most, or even all, of their players behind the ball.
The Dubs keep players wide on the wings, move possession patiently back and across the field, just outside the shooting arc in the manner of a basketball offence, moving forward only when space opens up and it was this that helped them pick Tyrone's blanket defence apart.
Gavin's team have perfected a zonal press when the opposition goalkeeper is kicking out the ball, committing enough players into the attacking half of the pitch to force the kick-out long, but not enough to see them exposed at the back should they not win, or at least slow down, possession.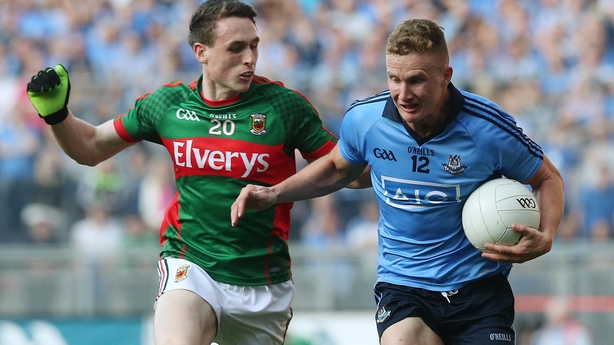 They're no longer as direct as they once were in attack either, with most of the ball going through the hands - and those of quarter-back Ciaran Kilkenny in particular. The fast ball into the full-forward line now rarely happens until the closing quarter, when the game has opened up and defences have tired.
Speaking of tiring, the Dubs are supremely conditioned, running teams into the ground and when fresh legs are required to run some more there are All-Ireland winners, All Stars and former Footballers of the Year in the bench
In the past, we have seen weaknesses when teams have squeezed up hard on Cluxton's kick-outs and forced O'Sullivan, the fulcrum of the defence, to mark a man.
No one has done that in Championship 2017, such is their obsessions with staying tight at the back. Mayo are sure to try both - they did so in last year's drawn and replayed All-Ireland final, and it will be interesting to see what Dublin  do and how they think their way through this particular problem.
There is no doubt that this Dubs team will go down as one of the finest in Gaelic football history. If they can complete the county's first three in-a-row since 1921-'23 they will have proven their greatness beyond question.