It appears as though Bernard Brogan's inter-county days will be bookended by Sunday afternoons spent sitting on the bench.
Brogan didn't arrive on the inter-county scene the fully formed article - he was no Con O'Callaghan or Ciaran Kilkenny, who sprung straight out of underage teams and into All-Ireland winning sides.
He may have four All-Irelands, four League titles, four All Stars, a Footballer of the Year award and no less than 11 Leinster senior medals, but his career was something of a slow burner.
Brought into the Dublin squad in 2004 he was almost immediately ruled out with a season-ending cruciate knee ligament injury.
When he made his comeback he remained rooted to the bench and didn't make his senior Championship debut until 2007.
When new manager Pat Gilroy came in back in 2009 Brogan was beginning to establish himself as a regular starter, but he quickly fell out of favour.
Not starting is a blow, but not even coming into a game you're winning well would leave you worrying that you're not going to get a run in the final - Philip Jordan
Following the traumatic 17-point All-Ireland quarter-final annihilation by Kerry that season, Gilroy wanted his team to buy into an ultra-defensive game plan which required relentless hard work from every player - flashy corner-forwards included.
It took Brogan a while to knuckle down, something he has admitted himself since, but in 2010 he transformed himself into the devastating strike forward that terrorised defences for the next five years.
The awards followed, including man of the match after his 2-03 against Mayo in the 2013 All-Ireland final, and he was in the small number of players along with Stephen Cluxton and Paul Flynn, who were considered undroppable.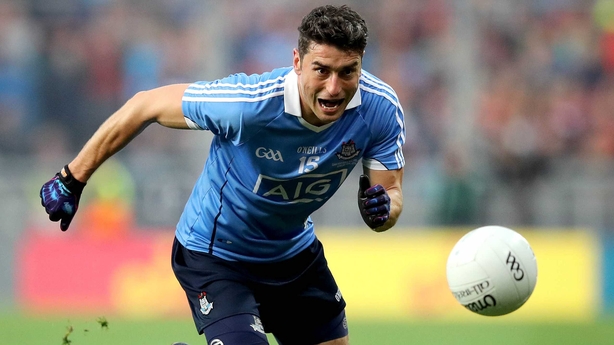 Time waits for no man however, and last year he found himself sliding down the pecking order, in and out of the team, making contributions from the substitutes.
The 2017 though will have been tough for him to process. It's accepted, even by his own brother Alan in a recent newspaper column, that he is no longer in contention for a starting place.
His star turn from the bench in the Leinster final win over Kildare, when he sniped five points from play, must have had him thinking that he was forcing his way back into manager Jim Gavin's plans.
That wasn't the case though and in the recent All-Ireland semi-final stroll against Tyrone he didn't get a look in. Between starters and substitutes, Gavin used 11 forwards. The former Footballer of the Year wasn't called out of the comfy seats in the Hogan Stand.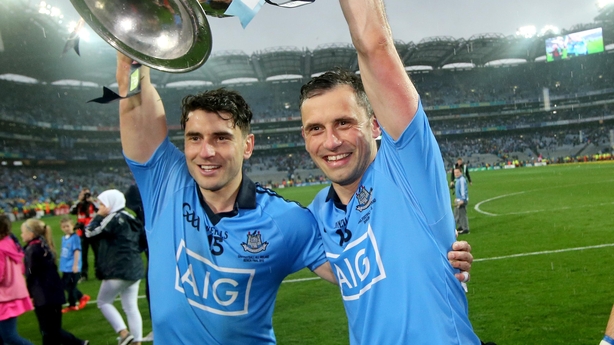 "Bernard Brogan must find it extremely tough and it would have been a big blow that he didn't get introduced all the last day," said RTÉ football analyst Philip Jordan.
"Not starting is a blow, but not even coming into a game you're winning well would leave you worrying that you're not going to get a run in the final, which could potentially be his last match, and that won't help his preparation."
Gavin has a pretty-much spotless record as Dublin manager, the 2014 All-Ireland semi-final defeat to Donegal the only blot on his impressive copybook, so it leaves Brogan little wiggle room. There's no point in starting a mutiny against one of the most successful bosses the game has seen.
Maybe his best hope is that Gavin is a master at mind-games too, leaving Brogan to stew and then, when the time comes with the game on the line during Sunday's All-Ireland final showdown with Mayo, he bursts into the game with a major point to prove.
Alan, writing in the Irish Independent, admits that the days of his younger brother starting big games is gone. Croke Park is too breathless a place on Championship weekends and his legs don't carry the same venomous pace they had in his twenties.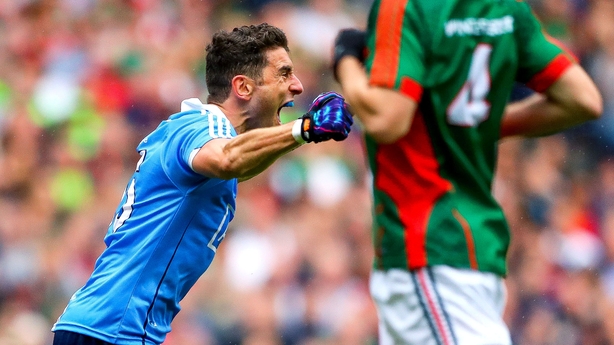 The Dubs don't kick the ball quickly into the full-forward line any more either - that usually only comes late in the game.
"Bernard and Michael Darragh Macauley didn't play against Tyrone but I know the character of those two guys and they'll be setting the tone on the training pitch," said the 2011 Footballer of the Year, keeping that award in the family two seasons running.
"Part of me thinks that it was a deliberate ploy to leave those two out and bring on Kevin McManamon, who never got a minute against Monaghan, in order to create that extra layer of competition.
"There's no real logic in not getting on at all in a quarter-final but being the first sub for a semi, other than Jim keeping every fella on his toes."
Even in the event of a Dublin win, if Brogan does start and finish Sunday's game on the sidelines it would surely prompt him to walk away.
And that would be a bittersweet way to bring down the curtain on what has been one of the great inter-county careers from a Dublin player.
Live coverage of Dublin v Mayo in the All-Ireland SFC final (3.30pm) on The Sunday Game Live from 2.15pm on RTÉ2, with live radio commentary on Sunday Sport, RTÉ Radio 1 from 2pm.
Live blog from 10am on RTÉ Sport Online and the News Now App.
Highlights of all the day's action on The Sunday Game on RTÉ2 from 9.30pm.