Conor Mortimer now views leaving the Mayo panel in 2012 as a "mistake".
The star forward fell out with then-manager James Horan over selection decisions for the early rounds of the Connacht championship.
Mortimer, Mayo's top scorer in Championship games and a 2006 All Star, felt he was left on the bench unjustly.
Mayo went on to win the province and contest an All-Ireland final against Donegal, where they fell four points short.
More than the decision to leave, Mortimer, 35, regrets that he didn't take more time to consider the impact leaving inter-county football would have.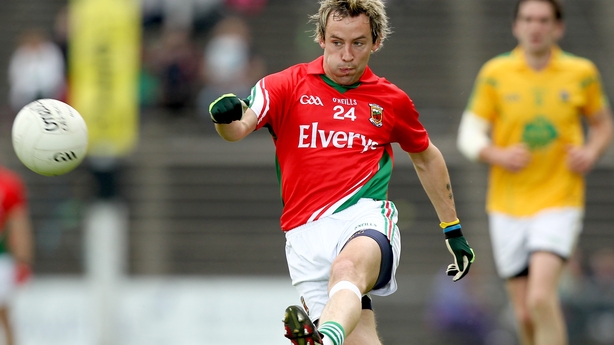 "If I'd have known I'd never play for Mayo again I probably wouldn't have done it," Mortimer, a beaten All-Ireland finalist in 2004 and 2006, told RTÉ's The Geansaí.
"But who was to know what was going to happen when I did.
"We all make mistakes, I suppose, and that would have been one of mine.
"It was hard, the months after or even the year or two after you have a slight depression [from] it because you know there's no going back.
"It's your call to leave but it's not your call to go back.
"If I'd the same feelings now as I had then I'd probably do the same thing again. It was probably unhealthy for me because I just wasn't happy.
"I might have thought about it a little bit longer maybe, to see the exact reasons but to be honest I don't think I was going to get the exact reasons.
"I don't think that honesty was there between player and manager."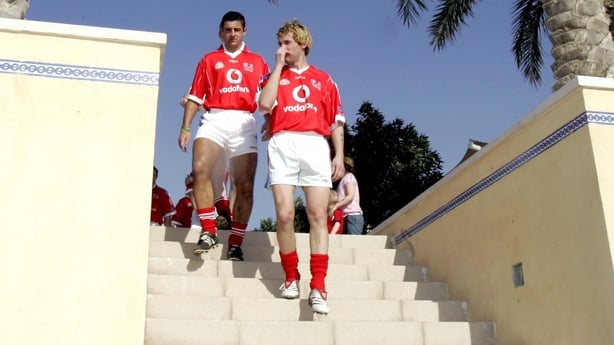 Mortimer, whose old side face Dublin in Sunday's All-Ireland final, also revealed that he hasn't spoken to Horan since, although they almost crossed paths recently.
"I haven't had the privilege of meeting him since," he said.
"I'm sure I'll talk to him when I do see him. I saw him at a wedding actually, we didn't speak. He was at a different table obviously.
"It's just a player-manager thing, it's not a personal thing for me.
"Life goes on."
You can watch the full interview above.
Live coverage of Dublin v Mayo in the All-Ireland SFC final (3.30pm) on The Sunday Game Live from 2.15pm on RTÉ2, with live radio commentary on Sunday Sport, RTÉ Radio 1 from 2pm.
Live blog from 10am on RTÉ Sport Online and the News Now App.
Highlights of all the day's action on The Sunday Game on RTÉ2 from 9.30pm.