Tyrone's 2011 All-Ireland quarter-final defeat to Dublin is burned into my memory - for me, defeats always were.
But it wasn't the result that stays with me from that game as much as the ordeal I had trying to mark Paul Flynn.
Whenever we looked like scoring or putting the ball wide, he was already on the move and making himself available for a Stephen Cluxton kick-out.
Back then, football was a different game and when the ball went dead it meant you had a chance to stop and catch your breath. Dublin, Flynn and Cluxton were in the process of changing that. Whenever the ball went dead, Flynn came alive.
Cluxton is brilliant, but he's not infallible and sometimes under pressure he cracks
I don't recall it was something that we talked about in the build-up to the game and it caught me by surprise. I'd be slowing down from a sprint to a jog, looking to catch my breath, I'd look around for Flynn and start panicking because I couldn't see him - that's one of your worst nightmares as a back.
He was already off, 20 yards away, making a run and offering himself as a target for his goalkeeper. By the end of that game I was mentally as much as physically exhausted because it's so draining trying to stay switched on the whole time and mark a player like Flynn, who never stopped moving.
Football, of course, has changed a lot in recent years and Dublin's movement will come as no surprise to anyone - least of all Mayo in Sunday's All-Ireland final.
But this still serves to illustrate just how difficult Dublin are to play against. Stephen Cluxton is one of the greatest goalkeepers and one of the greatest players we've had in the game - any team would love to have him and he deserves all the praise he has received.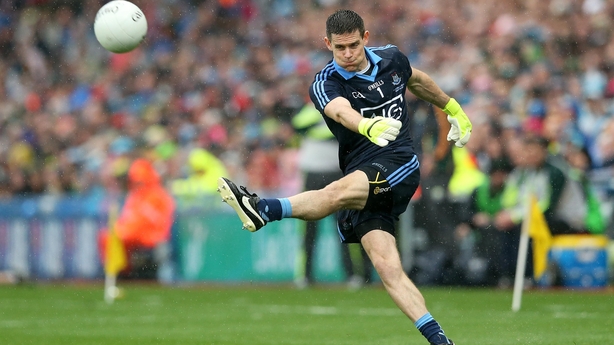 His outfield team-mates deserve just as much though because they help to make him look so good by making those runs, never standing still and always being available as a kick-out option.
My old team-mate Sean Cavanagh made his Sunday Game debut at the weekend, which was great to see, and he said that he felt Mayo should stand off Cluxton and concede the Dublin kick-out. Sean knows his football, but I have to say I disagree with him about this.
You can't push up on Dublin for the full 70-minutes of a Championship game because it's simply impossible - it's just too draining. Normally, you'd never come away from a game feeling as tired as you would after a tough, physical training session when you'd hardly be fit to lift your legs.
But against the Dubs, when you have to be switched on from the first whistle to last, it's draining and you come off exhausted.
If you try to put the squeeze on Cluxton's kick-outs every time, go man-for-man, you'll burn out. The turn-around from ball going dead to ball coming back into play, and he's practically got a football in his hand as another goes over his cross-bar, is so quick.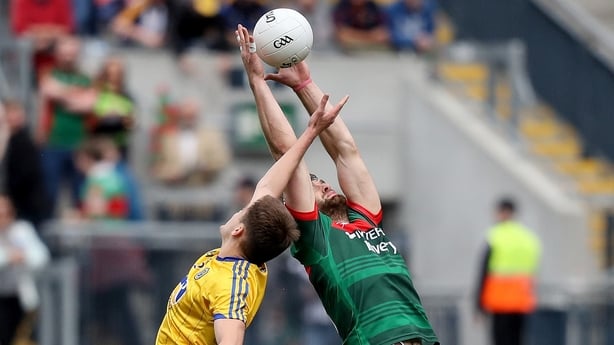 So what Mayo have to do is go man-for-man for five minutes, and then drop a little for the next five - but not concede the kick-out. They need to make him kick the ball over someone's head - it'll most likely find it's target, but some sort of question at least has to be asked.
When they're not pressing they have to go zonal, which is to say, have two players split three Dublin men, have someone like Seamus O'Shea on the 45 waiting, ready to sprint back to cover his full-back line if Cluxton does get his kick away.
There aren't many teams fit to put the squeeze on Cluxton so most of the teams that Dublin have played this year have sat off and tried to play defensively - and it simply didn't work. If you allow Dublin cheap possession, they'll have the ball 65 per cent of the game and they'll kill you.
We thought Tyrone had the defensive set-up to test them, but conceding two thirds of possession meant Dublin were just able to pick it to pieces.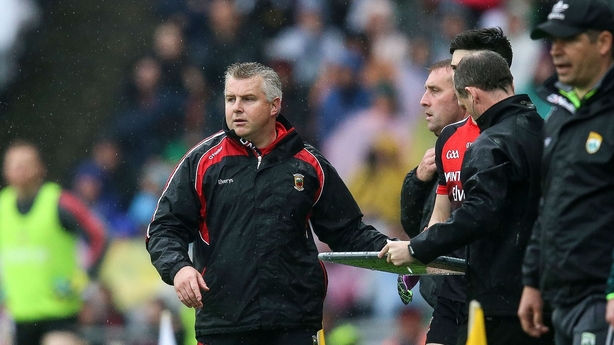 Kerry, think last year, and Mayo, particularly in the 2015 drawn All-Ireland semi-final, are the only teams in recent years that have troubled Cluxton's kick-outs. He's brilliant, but he's not infallible and sometimes under pressure he cracks. This gives opponents a chink of light.
I expect Dublin to win, but I can see ways that Mayo can get their hands on Sam Maguire.
They will want to turn up the intensity to the maximum, isolate Dublin defenders, run at them one-on-one and get them turned. They will want every ball to be a contest and they won't want anyone in a blue jersey to have the space to even breathe.
Stephen Rochford is also an innovative thinker. It doesn't always work out, but he's willing to try new things and that's to be admired. Aidan O'Shea won't feature at full-back on Sunday, so maybe it's time to try him for a few spells at full-forward.
If Mayo don't just revert to lazy, big balls in on top of him, as they have in the past, this could work. Dublin would be forced to drop an extra man back in front of him and this would allow more space for Andy Moran and Cillian O'Connor to run in to.
Ultimately, I think this will be a tight game and coming down the stretch Dublin have more options when they are looking for that crucial score or to force that match-winning free.