When Mayo sat in the Pearse Stadium changing rooms after their  Connacht SFC semi-final loss to Galway, they were facing into a long, hard road to Croke Park.
A massively disappointing start to the summer asked questions of their fortitude, their spirit and desire. In the eight games that followed, they answered them.
There were times when their will was bent almost to breaking point, the Green and Red requiring extra-time to see off Derry and Cork, and beating both Roscommon and Kerry only after replays.
Now, a familiar and formidable foe stands before them again in the All-Ireland final, and manager Stephen Rochford is tasked with plotting the downfall of the all-conquering Dubs. His team will be nothing if not battle-hardened.
"We were bitterly disappointed that evening in Galway," Rochford told RTÉ Sport.
"Dublin, based on the margins they're winning their games, you could say there is a top one."
"We'd put a lot into it. When we stepped away from it and reflected, we felt we had done a lot of things right. We had gone into the second half with a man down (Keith Higgins had been sent off) and we lost the game by a point.
"We gave the boys a week off - they played club football that week - and since then we've kept our heads down. We've had a rollercoaster of a journey... but thankfully since we got back to Croke Park we've been hitting more of our top performances."
Mayo have now been waiting 66 years for Sam Maguire. They've lost three finals in five years - two of them to Dublin - and the talk of curses and mettle will last as long as their drought continues.
Rochford is taking a pragmatic approach to the challenge before his team, as he gears up for another crack at the holy grail.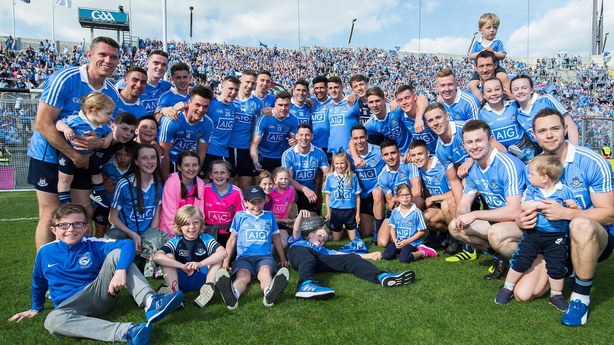 "Dublin, based on the margins they're winning their games, you could say there is a top one," he said.
"No team is unbeatable. Is it a case you have to get them on an off day, or have one really special day yourself, or maybe a bit in between? We'll look to bring our A-game to the party and see where that gets us.
"There isn't too many weakness on that Dublin team if any at all. In order to beat Dublin you're going to have to bring your A-game.
"There may be a little bit of strategy in but sometimes I think that's possibly over thought. You just need to be able to deliver a top performance.
"We know we need to be very, very good in a lot of areas. In some ways that makes the plan very simple."
It's been a gruelling journey for Mayo, the old dogs for the hard road.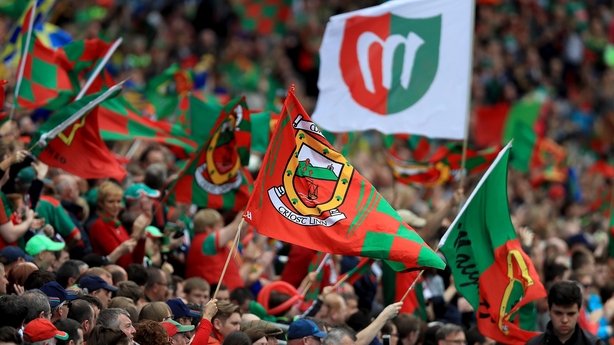 Sunday is another chance for them to achieve immortality. But Croke Park is where they seem to take flight.
"The one thing that's certain about going into the qualifiers is that you get a lot of games, but your confidence is rocked. We'd put a lot of energy and focus into the Galway game. We were very much up for it. We just didn't play as well as we'd have liked. 
"In that, you confidence is a little bit rattled. It takes a while to build that back up. The sign for Drumcondra coming towards Croke Park whets that appetite. That's where Gaelic footballers want to play their best games.
"Good teams, good characters, a good spirit in the team can take setbacks and recover from them.
"You're playing the best team of the modern era. Any team that's going for three in-a-row, it shows the phenomenal character they have, the phenomenal quality of footballers and athletes they have.
"What it brings for us is an almighty challenge and the group are certainly motivated by what that challenge is.
"We know some day a Mayo team is going to get through that door and lift Sam Maguire. Whether it's the 2017 team or not, only time will tell."