Joe Canning has revealed that a message from former Kerry footballer Paul Galvin helped him to approach the All-Ireland final in a more relaxed frame of mind.
Galway ended a 29-year-wait for Liam MacCarthy when they beat Waterford last Sunday.
The Tribesmen had lost six finals since 1988 but the Portumna man insists that despite being on the teams who were beaten in 2012 and 2015, he didn't feel any extra burden ahead of this year's decider.
"I didn't feel too much pressure. For some reason, this year it nearly felt like it was meant to be," Canning told the Eoghan McDermott show on 2fm.
"We didn't put a huge emphasis on building it up.
"Paul Galvin sent me a message and said 'just treat it as any other game'. That really struck me because guys like that have been through it. It relaxed me a bit more."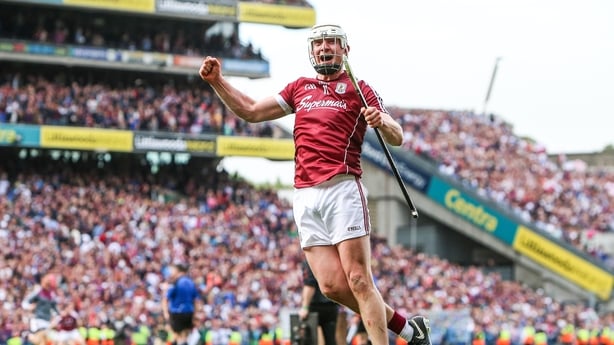 The 28-year-old said relief was the over-riding feeling at the final whistle.
"It was just pure emotion and relief that we actually did it.
"You were going a bit mad with the lads for a few minutes and then trying to take it all in and trying to meet your family and see where they were in the crowd.
"They were the most important people because they lived with your crankiness for the last however many years when you're playing.
"I play for Mam and Dad and the family, to make them proud, so you want to see them and share it with them."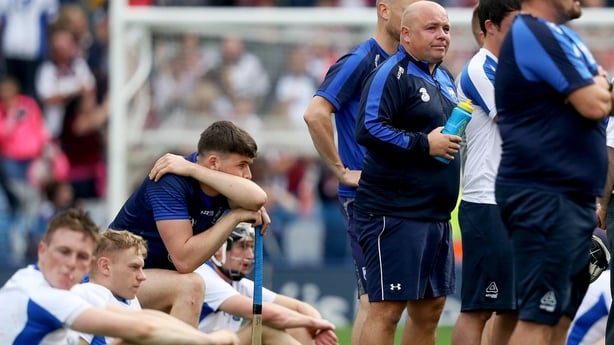 The forward, who scored nine points, including two from play, added that beating a team who have been waiting even longer for the All-Ireland title (since 1959) was "bittersweet".
"Waterford would have been the last county we wanted to play against because they didn't win it for so many years either," he said. "One of us was going to be sickened after it.
"It was a little bittersweet that way. "We obviously do (enjoy the victory) and they would as well but at the same time it was a little bit weird."