"Some lads were pure filthy. Tommy Walsh was no saint, he'd be waving the hurley around like a sword. Two or three fellas would be hit before they knew what had happened. I wasn't much better, neither was JJ (Delaney), who was desperate for flicking across the wrists."
The words of Jackie Tyrrell to describe a Kilkenny training session under the watchful eye of Brian Cody.
It's an extract from Tyrrell's autobiography 'The Warrior's Code'.
Speaking on RTÉ Radio's The Today Programme, the nine-time All-Ireland winner gives us a clear insight into those well documented sessions – an arena where players played without fear so that they could hold on to the coveted black and amber jersey. Transferred onto the competitive fields, it brought much success, where no prisoners were taken.
Tyrell's accounts are not for the fainthearted, grown men pushing it to the absolute limit in the pursuit of silverware.
Brian Cody taught Jackie Tyrrell in primary school. Even then the young pupil could see the greatness in the man who would eventually coach him to win multiple All-Irelands.
"We were after winning a schools final and Brian was there with his fists in the air, hugely emotional, pride on his face, those memories are as visual to me as our last All-Ireland with Kilkenny," recalled Tyrrell
Above all Cody liked winning and he made sure that got through to his players.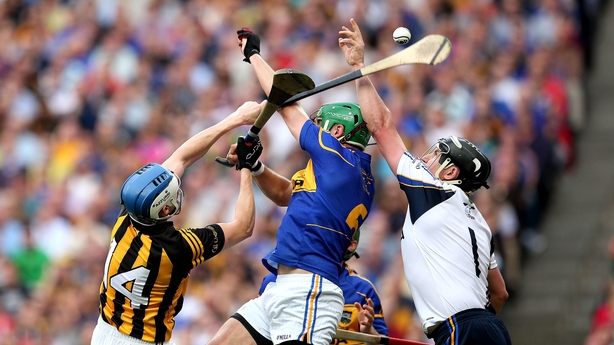 "Brian would often say to us that you should 'play like underdogs' and every time we put on the Kilkenny jersey we wanted to keep it so badly, we wanted it for the next day. The place to show your worth was at training. It was a place of controlled savagery, sometimes it was worse than that."
In the pursuit of the jersey, Tyrrell continued: "If I was on one of the marquee forwards in training and I held this lad today, I could be going out in an All-Ireland final next week.
"Yes, you could have your hand taken off. It was you or him. It was do or die.
"You could decapitate somebody, Brian wouldn't even notice. Some lads were pure filthy.
"That's the way it was. At times, Brian would bring in a referee just to make sure we kept it within the laws but above all Brian was there to facilitate lads going to war with each other. It was you or him that was going to put on that jersey.
"People really love their physicality. The game should be played on the edge, but not over it. Those training session used to prepare us for the big days.
"We wanted to trample Cork into the ground like dirt"
"We were a hugely physical team. Sometimes we went over the line, sometimes we didn't. We were there to protect ourselves. Ger Loughnane used to have a pop at our physicality. He prepared a team down in Clare and they were no saints either."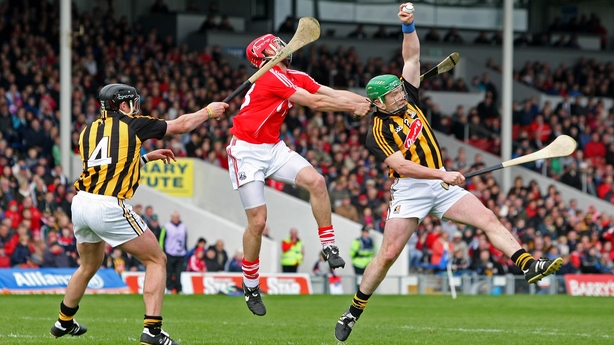 Kilkenny ruled the roost throughout the time the James Stephens clubman wore the county colours – a dominance they clearly enjoyed.
"We used to love beating teams, we wanted to psychologically scar teams, we wanted to trample Cork into the ground like dirt," added Tyrell.
Yet when it was put to him about the time he put his hand into Seamus Callanan's helmet and scraped his face, the response offered no regret.
"That's what goes on when you go inside those white lines. You do what you got to do. At the end of the today, it's about winning All-Irelands, it's about been successful.
"It's you or him. It had to be done. It's a physical game. Is there a line been crossed?
"None of us are angels. We're there to do what we have to do.
"Any year we do not win an All-Ireland with Kilkenny, it's a failure."