I think the vast majority of Tyrone football supporters back the decision to extend Mickey Harte's term as manager, though I'd say the fact that it was a three-year extension might have taken people by surprise.
This time last year the call was taken not to extend his deal which meant for the first time he went into the final year of his current term with no certainty about the future.
That's probably why there are a few eyebrows raised when three years was announced on Tuesday night.
However, Mickey, who would have discussed it with the Tyrone County Board, must have felt that three years is what he requires to rectify what went wrong in the All-Ireland semi-final defeat to Dublin and take it to the next level.
I don't think many people want to see a change at the top and are happy for Mickey to continue. But what most people want after being beaten by Dublin by 12 points, despite playing a very defensive system, is to see a change in style.
Training this week would would normally be a bit edgy because there'd be the final in-house game and there'd be places in the team and in the match-day panel up for grabs.
It probably took Mickey the past three years to get the system he wanted in place and before the game most people around the country were saying that Tyrone had a decent chance of beating the Dubs. Of course, that didn't happen.
Three years ago in the county we knew that we had to win another Ulster title to start building and now we have two in-a-row. The fans want more than that though and, to me, that's a good thing because it shows ambition.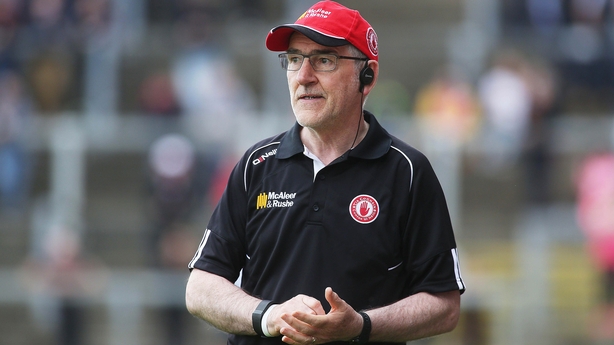 Mickey isn't working with the type of forwards he had in the first decade of the millennium - there's no Peter Canavan, no Owen Mulligan, Stephen O'Neill or Brian Dooher. That's probably one of the reasons he adopted such a safety-first approach against Dublin.
I'm not saying that I want to see a return to the style of play we had in the 2000s, but what Tyrone were doing this year clearly didn't work against the top teams and needs to be changed.
Mayo aren't a team that is blessed with the best forwards in the country, yet they are consistently competitive at the very highest level and they are the one team that has been able to put it up to Dublin in recent years.
Man-for-man, I wouldn't say that they have many better footballers than Tyrone, but they play with an incredible intensity and hunger that should be a template for Mickey and the current crop he is working with.
Three more years in the job will bring Mickey up to 18 years in charge, which is incredible longevity. If you take that he was involved with Under-21 and minor teams back into nineties, that's 30 years or more at inter-county level.
He lives and breathes Tyrone football and you can tell that it means everything to him, and his drive and determination and the intensity that he brings to training always impressed me.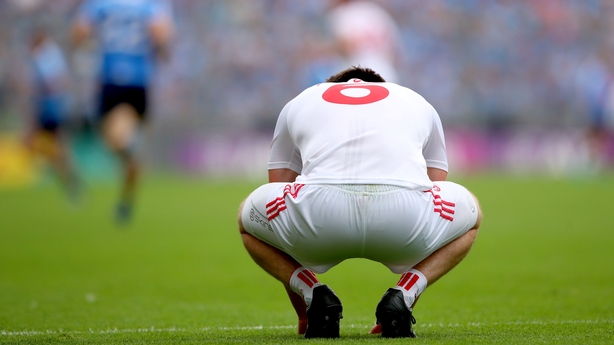 When I was playing there was always a slight distance between the players and manager, he stood back a little bit from us, though always commanded respect. That seems to have changed and there looks to be a closer bond between them.
I know that he wants to win another All-Ireland and the players want to win one for him.
Speaking of winning All-Irelands, this is probably the toughest week of the year for players that are involved in the final. I know it's always one that I used to struggle through, though it was probably worse in my day because we had up to five weeks between semi-final and final, which meant the build-up went on for what seemed like an eternity.
Mickey always told us to try to enjoy it - 'relaxed but ready' was the expression he used. The key was not to overthink it because it can be very draining if all you are thinking about for a month is a single match and you can arrive at the big day exhausted.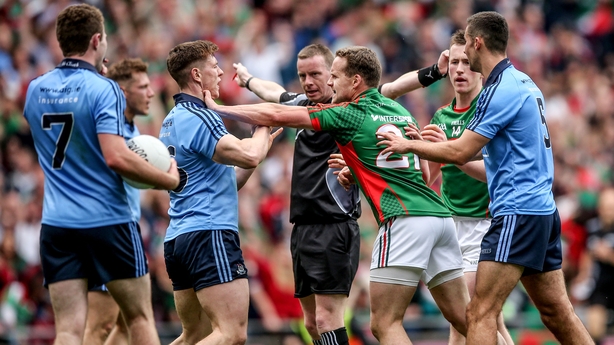 Training this week would would normally be a bit edgy because there'd be the final in-house game and there'd be places in the team and in the match-day panel up for grabs. Lads would be looking to stake a claim and there'd be no holding back.
There was hassle with tickets too, though oddly that was something I never minded. I'm an accountant too so I like to be organised and writing a list and getting it sorted seemed to suit me. Other lads hated it and got family, wives, girlfriends, anyone else to look after that job.
The countdown really starts later this week - most teams involved in a final will head away the weekend before just to get away from the hype and to really drill down into their tactics work. The actual week of the final seems to move along pretty quickly and before they know it the players will be getting ready to hit Croke Park.