Waterford will have woken up this morning and realised how close they were without playing well on the day.
Going in at half-time they were in a fantastic position. They hadn't hurled well at all and to get a fortuitous second goal and just be a point down was a great advantage. Galway could have easily been five or six points up.
These games are decided on inches.
Kevin Moran had an outstanding game but his missed chance to put Waterford two ahead with 20 minutes to go felt like a real momentum shift.
They were starting to get on a roll and if the ball had gone over the bar the whole place would have erupted and given them a lift. Galway would have been completely rattled and it was a real let-off for them.
From the puckout, Niall Burke got onto the breaking ball and put it straight over the bar. Then he did it again straight away.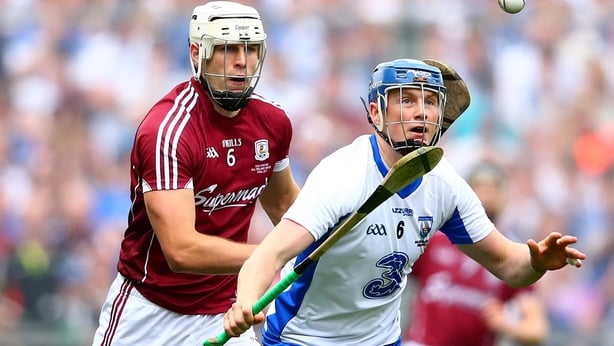 Shane Bennett was a massive loss. Waterford missed his pace and work-rate after he went off and coming on so early seemed to lessen Maurice Shanahan's impact. He normally comes on against more tired defenders and pops up with a point or two to get the crowd going. Daithi Burke was able to deal with the threat Maurice offered more easily.
Their big names didn't perform as well as they can. Austin Gleeson is a guy who can win a game on his own with a piece of magic but it didn't materialise for him. Gearoid McInerney never let him out of his sight.
The game was still there to be won with 10 or 15 minutes to go - they were still within one score of Galway and that was without their marquee player performing the way he can.
The big dilemma for Waterford is to find a position and leave him there rather than moving him around from centre-forward to midfield to the half-back line and expecting him to do too much. To me he'd be best at No 6 or No 8 where he could take over a game.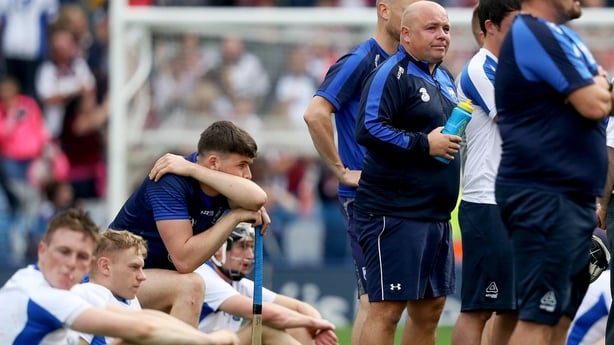 A decision on whether Derek McGrath is staying on will need to be made in the next couple of weeks before the Waterford senior championship ramps up.
If he is going to step away, whoever comes in has to be given the opportunity to look around the county for new talent.
I'd love to see him stay on. He's done a fantastic job and they're in a much better place now than when he took over.
It would be a big ask for someone new to come in and get them over the line, especially given the time the players have for him. He's built a savage spirit within that group. But this is his fourth year and he might feel that he's taken them as far as he can.
They were so close despite only playing to about 70% of their potential. It mightn't seem that way now but they'll take great heart from that in the long-term. They're a very young team, as are Galway, and they'll be there or thereabouts for the coming years.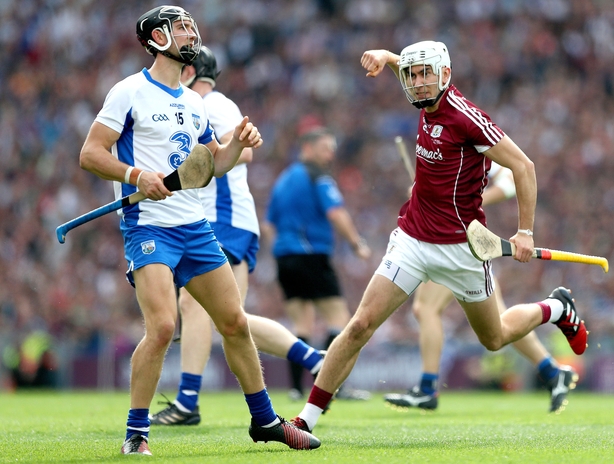 The way Galway started, it was looking like it could be a repeat of 2008. Their shooting from distance was spectacular.
If someone else had taken the puckouts Stephen O'Keeffe could have sat in the stand and watched the game. He was never tested. Galway never even tried to penetrate the Waterford full-back line.
They might have started Johnny Glynn at full-forward to go at them in the air but you could see quickly that that wasn't going to work so they persisted with taking points.
From early in the Championship they looked to be setting up this way, as if they were building towards a semi-final or final against a sweeper team like Waterford or Clare.
Maybe other teams will look at Galway and decide this is how you set up to beat the sweeper. Take your scores from long-range and even if the opportunity to score a goal doesn't pop up it will still take a big performance to stop you.
Cathal Mannion is one of the best ball-strikers in the game and Joe Cooney has been a revelation. The amount of hooks and blocks he got in was incredible and he's well able to take a score as well. Joe Canning never missed a free all day.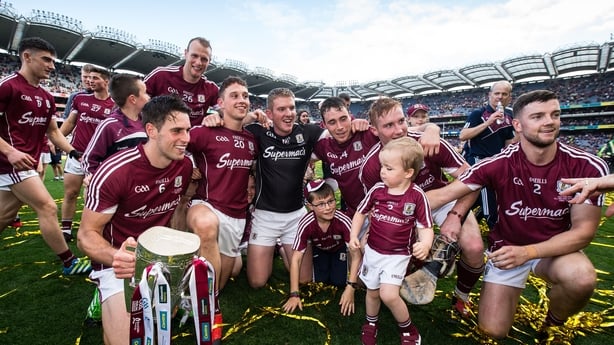 Galway showed great heart and and had great leaders on the field. David Burke gave a captain's performance that you would dream of with four points from play. Daithi Burke at full-back and McInerny at centre-back were outstanding. Their bench played a big part too: Jason Flynn and Niall Burke were outstanding when they came on.
If someone had told me in June that a team would win a Leinster semi and final and All-Ireland semi and final without scoring a goal, I would have laughed at them.
But Galway achieved it and you have to give them great credit for that. Their championship average of almost 28 points per game was phenomenal.