On Sunday afternoon, the man Derek McGrath has called "the best team player that has ever played for Waterford" will don the white and blue jersey for the 70th time in championship.
Thirty-four-year-old Michael Walsh will line out against Galway in the half-forward line, one of the most physically demanding roles on the pitch.
'Brick' is unlikely to rack up a big total - having raised a flag just four times in five games this summer – but keep an eye out for how often he emerges with the the sliotar from among a heaving mass of jerseys, draws a foul or forces a panicked clearance.
When he does trouble the scorekeepers, it matters.
Two of those four scores this campaign have been goals: before half-time in his first ever Championship victory over Kilkenny in the qualifiers and rattling the ball through Anthony Nash's legs just three minutes into the All-Ireland semi-final.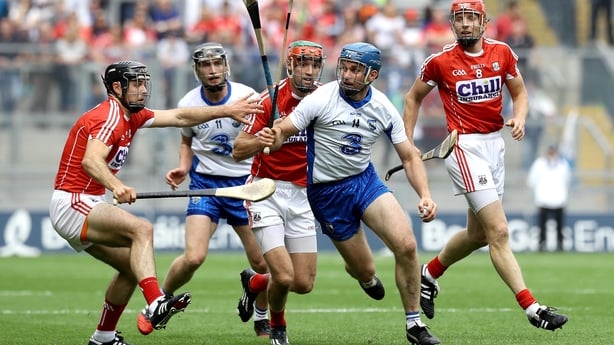 Walsh hails from Stradbally, a village on the coast between Dungarvan and Tramore.
Tom Cunningham is chairman of the local dual-club and oversaw the appointment of McGrath while Waterford County Board chairman in 2013. He's known Walsh since he was playing under 12.
"He was unique," remembers Cunningham. "He was way ahead of all the others from an early age. His stamina, even at that age, was superior. He'd never give up and he'd fight to the bitter end.
"His consistency was something special. He'd never have a bad game."
In the years after they were promoted to senior grade in 1998, Walsh inspired Stradbally to survive a series of senior hurling relegation play-offs before they eventually dropped back to intermediate in 2011.
Meanwhile, he was winning a staggering nine Waterford SFC titles, including five in a row from 2001-05.
"He won his first senior football medal in 2001," said Cunningham. "He was only 18 playing full-forward and he was exceptional that day. It was plain to see he was going to make it.
"He never missed a football championship game. If we played without him he'd be very annoyed."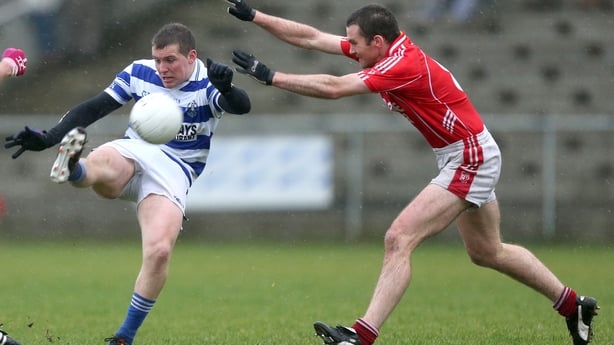 John 'Jackson' Kiely, from neighbouring Kilrossanty, first encountered Walsh while involved with the county's minor footballers in 2000.
"There was a round-robin with the weaker counties and we got to play a Kerry team in the semi-finals that had the likes of Colm Cooper and Declan O'Sullivan," Kiely says.
"The standout performance in the match was the display in midfield by the Brick Walsh. Kerry couldn't get to grips with him. He was outstanding.
"Three years later when we won the Munster U21 title, he was in the middle of the field, beating Cork in the semi-final and man of the match against Kerry in the final."
Even before that U21 success he had scored goals against Clare and Roscommon in the 2002 senior championship. With the era of the dual player firmly in its twilight, however, Walsh opted to focus on hurling from 2004.
"Whatever 'it' is in hurling or football, he has it"
For Kiely, by now at the helm of the county seniors, it was an understandable but regrettable choice that weakened his hand over the course of a five-year term.
"He's a massive loss to football in Waterford. A powerful, aggressive athlete, a great fielder and a man with a savage appetite that can gobble up the opposition.
"Some guys, you can tell by their appearance that they are an athlete. He looks like one and he is one. He has an incredible engine and he'd play a match every single day of the week.
"Whatever 'it' is in hurling or football, he has it. In my opinion, he's a better footballer. I'd place him in the same league as James McCarthy for Dublin or Colm Boyle for Mayo. He'd fit into either of those teams.
"Any football man would be disappointed but all the clubs in Waterford are dual-purpose and hurling has always been the high-profile game."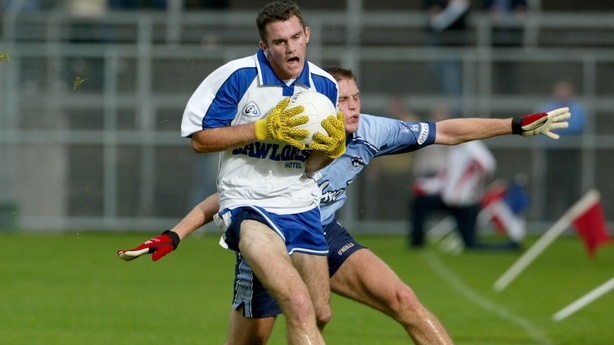 Football's loss was hurling's gain. After making his debut as a substitute for Tony Browne - whose championship appearance record he would later eclipse - against Kerry in 2003, Walsh went on to win a provincial title the following June.
"He was from a football background but he came in in 2003 and worked unbelievably hard," recalls three-time All-Star Ken McGrath.
"The first year or two he was probably raw enough but his hurling got better and better. In 2004 he was midfield and centre forward and was brilliant for us.
"Any time you were under pressure at centre-back you'd be looking for Brick to try and feed him the ball. He'd always hold onto it, never waste it.
"For those five or six years we played together, I can't think of a game he was poor in."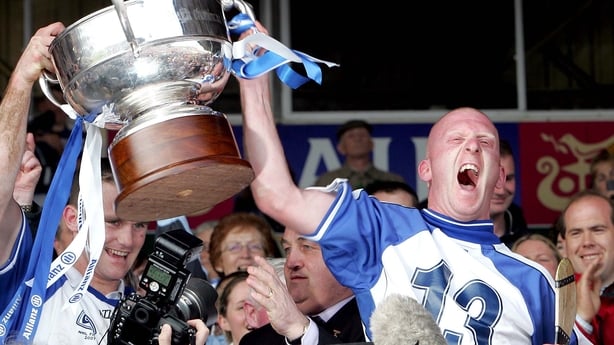 Justin McCarthy appointed the 24-year-old captain in 2007, a move that paid dividends as Waterford ended a 44-year wait for a league title and Walsh picked up his first All-Star award from midfield.
"Straight away he became a leader on that team," says McGrath. "He was a quiet lad but he had a brilliant attitude.
"When he spoke he spoke well. Whatever he said would make sense but he'd do most  of his talking on the pitch. He backed up whatever he said."
Brick was retained as skipper by Davy Fitzgerald the following season when the Clare man dramatically succeeded McCarthy mid-Championship.
But the dream of lifting Liam MacCarthy in his first All-Ireland final ended in a crushing 23-point defeat to a Kilkenny team en route to registering four titles in a row.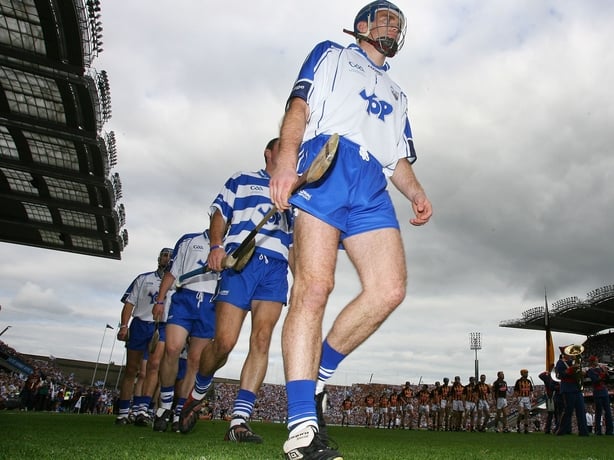 "We were all sick for months after. All the hurling that that team had done and to go out that day and produce that performance, it was hard to take," admits McGrath.
"He's huge for this team. He knows what went wrong for us in the build-up to that final.
"But he's still soldiering on and has a chance to redeem it on Sunday. Hopefully they'll get things right for this one."
In the decade since, the ever versatile Walsh has won two more All Stars and a Munster title at centre-back before returning to the forwards and claiming a second league title under McGrath in 2015.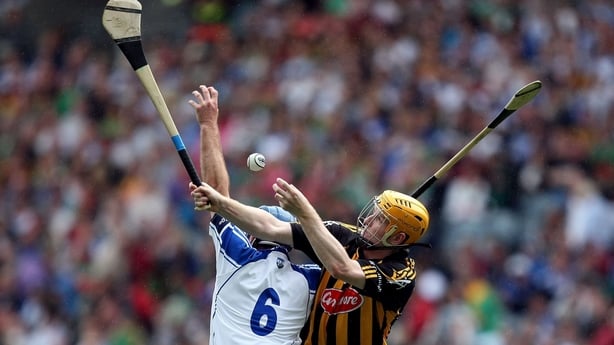 "I hurled against him on a lot of occasions," says former foe Richie Power of Kilkenny. "He's an unbelievable competitor and one of the toughest opponents I faced.
"He's been one the most consistent hurlers in Ireland over the last decade. His performance levels have very rarely dipped and his fitness levels meant he was able to stay going from minute one to 71.
"He's still one of their main players. You saw the job he did on Mark Coleman in the semi-final and he's going to have a massive influence on the final.
"Climbing the steps would be a great way to finish his inter-county career. He's been an unbelievable servant to Waterford and will go down as one of their greatest ever hurlers."
In a culture besotted with nicknames, 'Brick' is as instantly identifiable as Bubbles, Beano or Bomber.
Apparently a schoolyard moniker bestowed in relation to his older brother being 'Block' it has become an apt metaphor for a man who is tough (see below), durable, an essential part of a greater whole.
We need your consent to load this YouTube contentWe use YouTube to manage extra content that can set cookies on your device and collect data about your activity. Please review their details and accept them to load the content.Manage Preferences
"We don't call him Brick at all in the club. When I meet him I'd say Michael. It's more outsiders call him Brick," chuckles Cunningham.
"Anything that's happening in the club, he'll be there. All his brothers are involved in the club as well. After training he'd stay back pucking the ball with kids or kicking football with them.
"He doesn't like the limelight. He likes to keep a low profile. He doesn't go looking for accolades. He just wants to win for the team and win for the club."
"He's a complete leader on and off the field
Outside the white lines, AIB representative Walsh has the reputation of a similar appetite for hard work and dependability.
"I couldn't praise him highly enough," said Kiely. "He's a complete leader on and off the field.
"I've heard through acquaintances, that if he has to ring somebody at 8 o'clock on the Monday morning after the All-Ireland, he'll be ringing.
"Some other well-known hurlers or footballers, if they say they'll get back to you on a loan or something, you might have to ring them at the end of the following week.
"It would be marvellous for him and his family if he was to win this All-Ireland. He has given so much to Waterford. He's an incredible fella."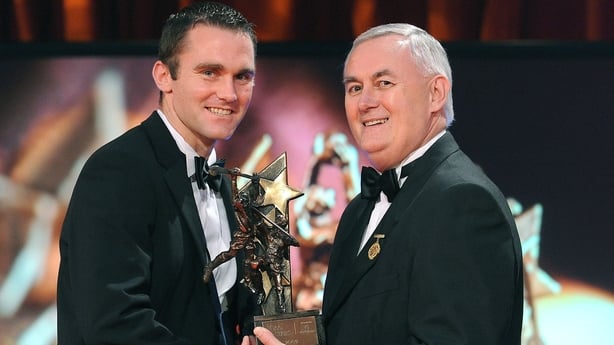 "There's been times where we've come to blows or things have been said but at the end of the game, he'll come up and shake your hand," adds Power.
"You have to give him credit. To see him win an All-Ireland would be just reward.
"We've seen players like Ken McGrath and John Mullane give so much and miss out but I don't think anyone has given as much service as Brick."
Live coverage of Galway v Waterford in the All-Ireland SHC final (3.30pm) on The Sunday Game Live from 2pm on RTÉ2, with live radio commentary on Sunday Sport, RTÉ Radio 1 from 2pm. 
Live blog from 1pm on RTÉ Sport Online and the News Now App.
Highlights of all the day's action on The Sunday Game on RTÉ2 from 9.30pm.