When Derek McGrath and Micheal Donoghue first met on a hurling field they were teenagers with big dreams.
McGrath was a 16-year-old centre-forward on the Waterford minor team that contested the 1992 All-Ireland final. Donoghue was a classy wing-back for Galway.
At one point they actually ended up marking each other as the Tribesmen cruised to a 1-13 to 2-04 win, having survived an early scare following the concession of two goals scored by the late Paul Foley.
An accidental swipe of Donoghue's hurl leaving his managerial opponent with a bloody nose.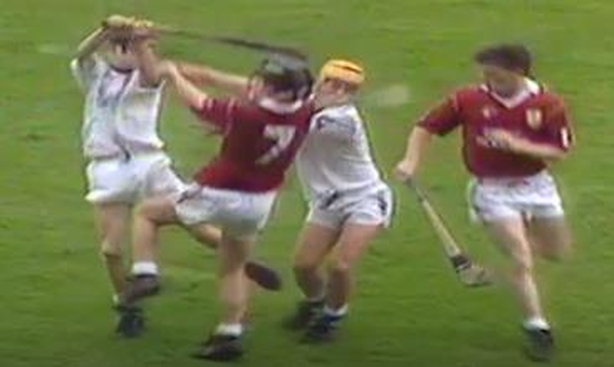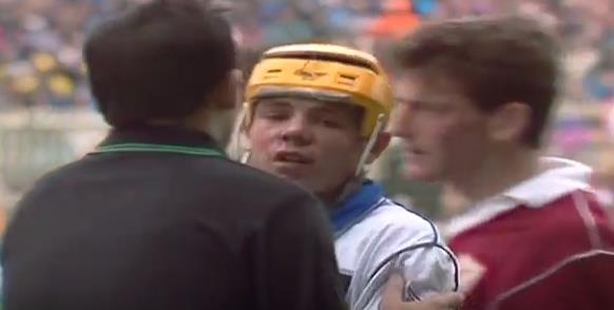 Fast forward a quarter of a century and the pair meet again at Croke Park, each managing their county as they attempt to end lengthy All-Ireland droughts.
McGrath is a great storyteller and always self-effacing so it's no surprise that he plays down his part in that game.
He recalled: "I marked him in a '92 All-Ireland minor final, a long time ago. Well, I was on Conor O'Donovan and my man got man of the match but I was shifted over to Micheal.
"Conor O'Donovan was a brilliant player, I was shifted over to Micheal, he was left-half back. And I was moved into the corner then. I wasn't taken off now but I don't know how I wasn't!" he says with a chuckle at the remove of 25 years.
He couldn't have been that bad - in a magazine interview later that year, Donovan, whose career was eventually curtailed by a back injury, singled out McGrath as a player with a promising future.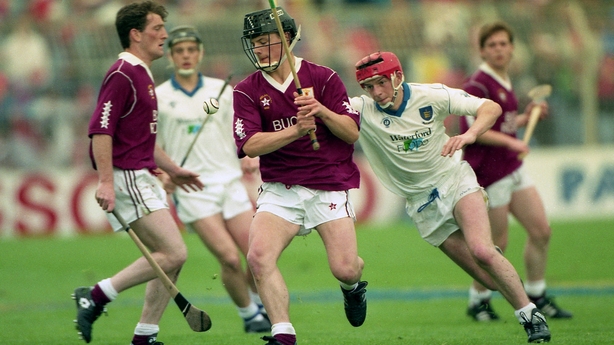 Donoghue, a year older than his Waterford counterpart, was part of a brilliant half-back line that, once they got on top, dominated the game.
Foley and future senior star Paul Flynn threatened to rip the Tribesmen apart and by half-time they led 2-03 to 0-05, but the Deise were only to score another point after the break.
He knew what he wanted and he knew that he had do x, y and z to get it - Mattie Murphy
With all of hurling's Big Three of Kilkenny, Cork and Tipperary out of the way, both Waterford and Galway travelled to Croke Park confident and with no need for inferiority complexes.
Now, 25 years later, their senior sides will come to Dublin in the same mood and on the hunt for Liam MacCarthy. And leading them are two young managers who have turned their counties' fortunes around.
Mattie Murphy managed Galway in 1992 and he recognised straight away what a solid young man Donoghue was. He said: "With a lot of 18, 19, 20-year-olds it can be hard to trust them, but Michael was always a rock of sense.
"He knew what he wanted and he knew that he had do x, y and z to get it. Even at that young age he showed a bit of leadership and maturity."
Not a huge amount had been expected of this Galway team - the following year was the crop that was expected to deliver. Yet they won only the county's second All-Ireland minor title.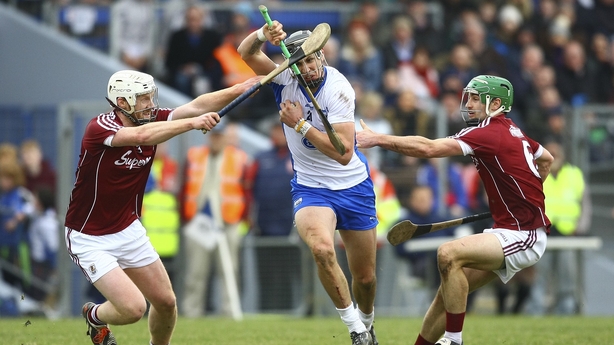 And if there wasn't much expected of them, Waterford's history meant that even a Munster title was fanciful thinking around that time so an appearance on the big day in September was a huge achievement.
"It was an exhilarating time," said Ger Harris, who played centre-back for Waterford that day and who went to school with McGrath. "We were the first team from the county to play in Croke Park in a long, long time.
"The day maybe passed us by and we were beaten by a good Galway team. But there are very fond memories - we were very united and more like a club team in a lot of senses.
"Derek was Under-16 that year so he was the baby of the group. I don't think anyone would have said that we saw him going on to manage Waterford because we were so young and all we were thinking about was the next match.
"It has been lovely to see him develop into what he is today."
Galway and Waterford have never met in an All-Ireland final before and neither of these men have managed at Croke Park on the first Sunday in September before. So in many ways this is new and different, but McGrath and Donoghue do have a shared history.