Cillian O'Connor is only 25-years-old, but already he has been Mayo captain for two years, he's a veteran of eight Championship seasons and he has been part of three All-Ireland final losing teams.
That's a serious bank of experience for a young man, who made his Championship debut as an 18-year-old when Mayo were struggling in a Connacht quarter-final against London in Ruislip in 2011.
Mayo were shipping water that day and they went through six more experienced free-takers against the Exiles before they turned to the Ballintubber teenager.
Showing trademark maturity, he took over the dead balls and helped guide James Horan's team to a faltering 0-19 to 2-10 win after extra time, narrowly avoiding one of the biggest GAA upsets of all-time.
Horan had given O'Connor his club senior debut the season before and has a Ballintubber man too he knew his potential having seen him excel in underage teams.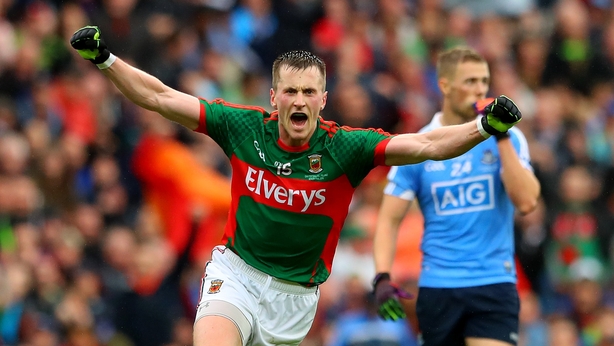 Having lost All-Ireland finals in 2012, '13 and last year after a replay to Dublin he knows his way around the big day in Croke Park. He kicked an incredible equaliser from play to force a draw the first day against Dubs in 2016 and he missed the last-gasp free to tie the game up in the replay.
He knows the ups and downs of inter-county football and he says he'll be putting all of that hard-earned experience together for another tilt at Sam Maguire on September 17.
"A good chunk of us will have been here before, coming down that home straight," explained the Mayo skipper. "That experience has to be used, has to be harnessed properly because it's not just a case of having been here before it'll be easy.
"We have to use our smarts in the next few weeks and as Stephen (Rochford, manager) said we have to, unfortunately, work on our fitness a little bit. We'll have a couple of good sessions and it's just great to be involved these last three weeks of the year.
"As players I don't think we'll do anything different before the final," he said.
"Maybe behind the scenes the management will take lessons from the last couple of run-ins to All-Ireland finals and I'm sure management and extended management will look at little tweaks they might look at to keep us focused on the goal.
"As players we'll just keep training and trying to get better and try to learn from the mistakes we made against Kerry."
O'Connor had a patchy day against the Kingdom in the drawn game, kicking three from play but suffering from the yips when kicking dead balls.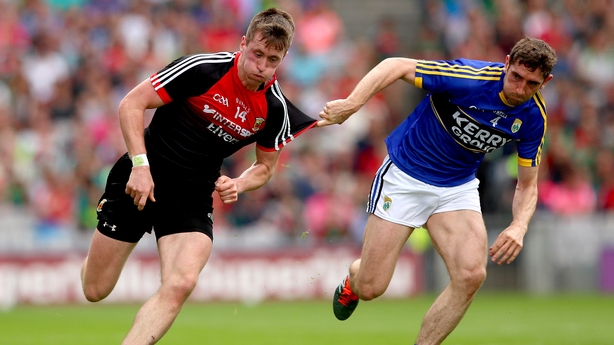 He turned that around in the replay, nailing six frees but drawing a blank from open play before he was shown the line for a black card-worthy body check on 58 minutes.
Mayo produced some thrilling football in their 2-16 to 0-17 in Saturday's semi-final replay win over the Kingdom, though O'Connor is too measured to be beating his own team's drum.
"I do know that I have been involved in really good performances before, really exhilarating games before, and not won them," he said.
"The most pleasing thing right now is that we came out on top. Yeah, it was a very good performance, but I don't know where it ranks."
O'Connor won his first All Star last year, but it would take something extraordinary in the final for him to get another later this year given his struggles for form during the Championship.
He remains though, a player that his Mayo team mates look to for leadership and such is his cast-iron self-belief he will be convinced that he can be the man to walk the steps of the Hogan Stand and lift Sam Maguire in September to end his county's 66-year All-Ireland drought.