The Kerry full-back line was singled out for hefty criticism following Sunday's drawn All-Ireland semi-final against Mayo.
We need your consent to load this SoundCloud contentWe use SoundCloud to manage extra content that can set cookies on your device and collect data about your activity. Please review their details and accept them to load the content.Manage Preferences
However, Sunday Game analyst and former Dublin midfielder Ciaran Whelan argues they were left badly exposed by the team's overall tactical approach. 
In an attempt to stifle Mayo's much admired running game from deep, Kerry flooded the middle third of the pitch with bodies.
However, this tactic left them light on numbers close to their own goal.
Thus, Andy Moran and Cillian O'Connor were allowed an unusual amount of space. Mayo recognised this early and continually arrowed inviting ball into the path of their inside men.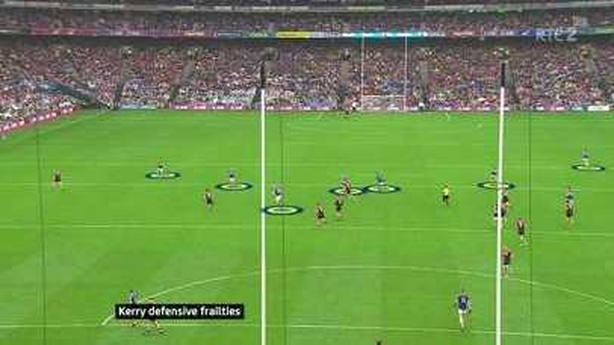 Moran, in particular, made hay all day long, hitting 1-05 from play. 
Speaking on the Sunday Game, Whelan argued it was unfair to lump this all on the shoulders of Kerry's beleaguered and unprotected full-back line. 
Rather, it was Kerry's general tactical approach which will them on a hiding to nothing against the Mayo inside forwards. 
"I think it's a little bit unfair on the full-back line. I think it was tactically how Kerry setup. Kerry are known to play a high-press game. They've done it against the Dubs. But today they flooded the midfield section," Whelan said. 
"Numerous times throughout the game, they left their full-back line badly exposed. They were trying to cut off the Mayo running game. 
"They committed eight or nine bodies across the middle. You can see the space they left inside. Andy Moran is inside on his own. That's a forward's dream.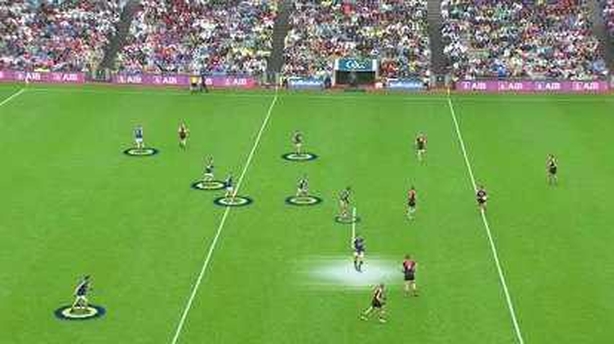 "They were very conscious of the runners from deep where Mayo do a lot of damage. Mayo were brilliant today. They kicked the ball. They were smart. They saw the space inside.
"Cillian O'Connor and Andy Moran were in there all day. They kicked through those eight or nine players and they got huge rewards.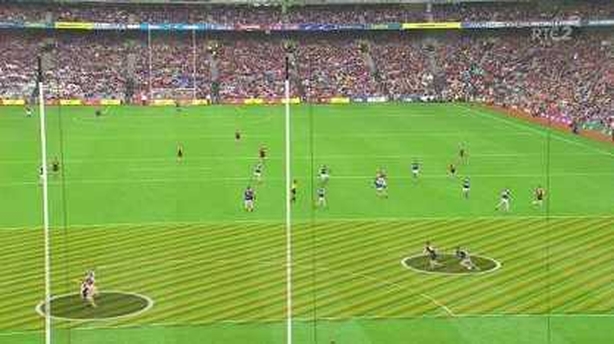 "For the Colm Boyle goal, Kerry are all over the place, they've no structure, they're coming back at sixes and sevens. They don't know who they're tracking. 
"You wonder what was their (Kerry) tactical approach in that regard."
"Even on set plays there was no effort to get back and protect the full-back line. It's unfair to hang out the full back line. It's very difficult to play one-on-one in that space. It's a forward's dream."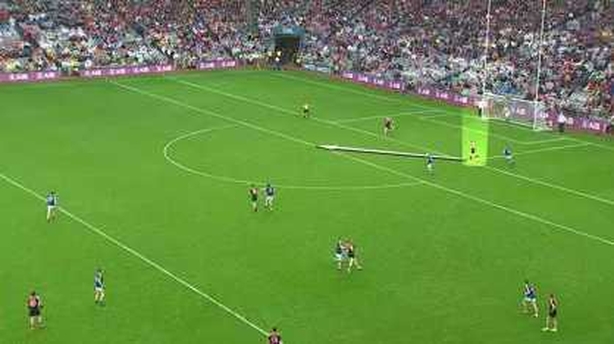 Sunday Game colleague Colm Cooper was surprised by the naivety of Kerry's defensive approach, pointing out that Kerry had allowed an alarming number of goal chances against Galway in the All-Ireland quarter-final. 
"I was surprised with how naive they were. Because these problems were there against Galway. They've given up goal chances in all their games so far. And I was really, really surprised they were so naive.