To their fans and indeed other observers, Mayo football in this decade is a gift that keeps on giving despite the county not having ended its long wait for an All-Ireland title.
Who would have thought it after Longford dumped the Green and Red out of the 2010 championship? That reverse prompted the end of John O'Mahony's second term in charge of the side.
Mayo native Tommy Lyons, who previously managed Offaly and Dublin, was considered for the job. In the end, the county board opted for James Horan – a former player who had guided Ballintubber to a county final.
Horan made an instant impact and the Connacht side were contenders again. Pat Holmes and Noel Connelly's reign was short and ultimately controversial. Stephen Rochford, now in his second season at the helm, has Mayo back in an All-Ireland semi-final. 
It's the seventh year on the trot that the side have reached the last four – a further testament to their top-table status.
They may dine in elevated company but those around them have experienced the feeling of lifting Sam Maguire. Mayo can only look on in envy, in frustration and even vexation.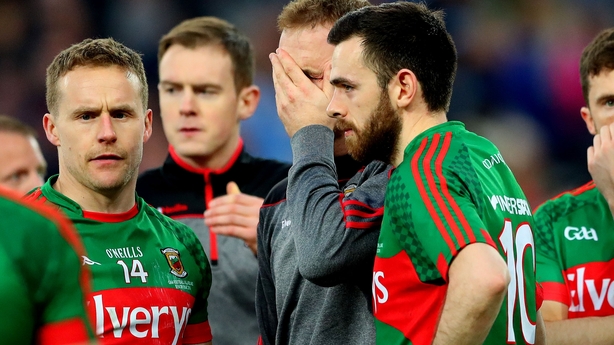 They don't want pity or talk about near misses or curses. They know they are not far away from winning the big prize. They also know that they have somewhat punched above their weight since Horan brought about an upturn in 2011. Yet, those limitations makes their story even more intriguing.  
And that's before we even discuss the 2017 Championship and what might happen when Mayo face up to Kerry in Sunday's semi-final at Croke Park (live on RTÉ 2, throw-in 3.30pm).
John Casey featured on the last team from the county to beat the Kingdom in summer fare, the 1996 All-Ireland semi-final.
Speaking to RTÉ Sport, man-of-the-match Casey has happy memories of that encounter.
"It was my first game in Croke Park and I just wanted to be let off the leash," he said. 
"Our team was backboned by some of the lads that played in the '89 All-Ireland – Liam McHale, Pat Fallon, Dermot Flanagan and Anthony Finnerty - and then we had young fellas who were fearless and wanted to take on anybody.
"It's batshit crazy. In fact it's gone beyond crazy."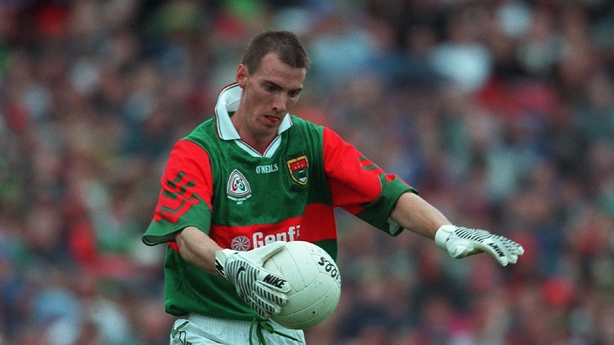 "There was absolutely no fear factor in taking on that Kerry side back then. We had a confident manager in John Maughan and his declaration in taking over was that we would not be whipping boys for anybody.
"This current Mayo team have no fear of Kerry – it's just a question of how to beat them."
In advance of the impending showdown, Casey summed up a season like no other for Rochford's men.
"This year has to be the most bizarre – a rollercoaster doesn't come close to describing what has happened," he added.
"They have had three draws, two periods of extra time and then winning a quarter-final replay by 22 points to a team they nearly lost to just eight days earlier.
"Before that replay I had written locally that at 1.59pm Mayo and/or Roscommon were cannon fodder for Kerry.
"At 2.35pm Éamonn Fitzmaurice was going to have sleepless nights. In 36 minutes the football world had completely changed their opinion.
"The Mayo team are an enigma at this kind of craic. We could have lost three games this year. You couldn't make it up some of the things that have happened.
"It's batshit crazy. In fact it's gone beyond crazy."
Aside from the all the craziness, Mayo stand 70 minutes away from a fourth All-Ireland final appearance in six years.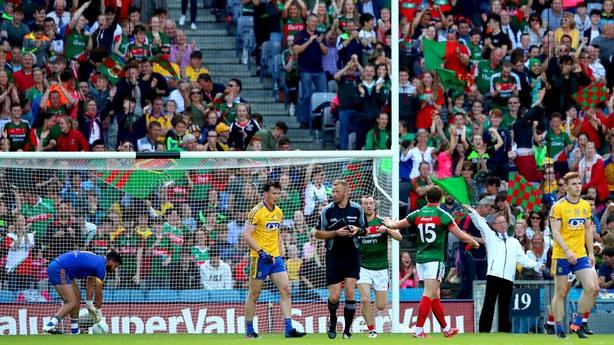 The Charlestown clubman admits that the westerners are up against it on Sunday, but is hopeful that the demolition of Roscommon will be the catalyst to make the competitive from the off.
"Kerry are capable of turning it on whenever they want and that was evident in the league final against Dublin,"he outlined.
"That game was the game of the year so far. Kerry raised their game in the second half to defeat an unbeatable team. They have sauntered through the championship so far – timing their run to peak at this time of the year.
"Against Galway (in the quarter-final) Éamonn Fitzmaurice substituted some of his key men – getting them hungry for the run-in. He took off James O'Donoghue.
"It seems to be a classic case of Mayo's backs v Kerry's forwards. I don't really buy into that"
"You can imagine that O'Donoghue is fit to chew iron in preparation. We live in hope that Mayo will be able to stay with this Kerry team.
"We were ruthless against Roscommon and that was good to see. We took a leaf out of what Dublin and Tyrone did a few days earlier.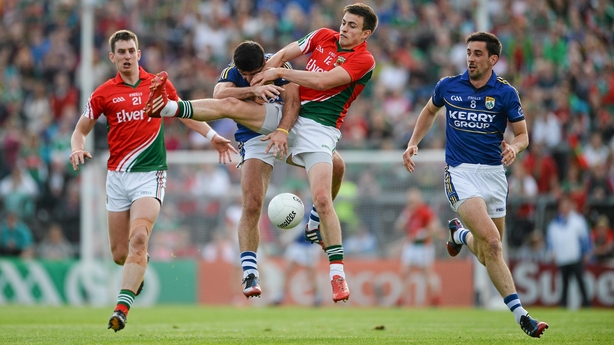 "Complacency is the root of all evil and I thought we weren't at the pitch against Roscommon the first day. We put that to right in the replay, we'll need that and more if we are to win on Sunday."
With Mayo having a near full-strength team to pick from on Sunday, Casey referenced Stephen Rochford's dilemma.
"Who does he leave out"?
"The six backs were fantastic against Roscommon, as indeed were the forwards.  Lee Keegan will be back. The word is that a forward will be sacrificed.
"It seems to be a classic case of Mayo's backs v Kerry's forwards. I don't really buy into that.
"There are midfielders on view that will have a big say in the outcome.  How will Mayo deal with David Moran – one of the best midfielders in the business? We'll be hoping that the two O'Sheas and Tom Parsons will at least be able to break even there and stop the supply going into what is a lethal forward line.
"It's all teed up nicely.
"Who knows what crazy things might happen."
Live coverage of Kerry v Mayo in the All-Ireland SFC semi-final on The Sunday Game, RTÉ Two from 2.45pm.
Live radio commentary on that game plus updates on Kerry v Cavan in the MFC semi-final on Sunday Sport, RTÉ Radio 1 from 2.00pm.
Live blog on the day's football action on RTE Sport Online and the News Now App from 1pm.