Waterford selector Dan Shanahan has confirmed that the Déise will do everything in their power to free up Conor Gleeson to play in the All-Ireland final.
Gleeson was sent off just before the end of Sunday's dramatic 4-19 to 0-20 win over Cork, earning himself an automatic one-game suspension.
Unless Waterford can get the red card overturned, which could take a long fight and with no guarantee of success, he will be forced to watch the 3 September showdown with Galway from the stands.
"He's distraught, absolutely distraught, we have said we'll do what we have to do to get him back," said Shanahan, who played in the 2008 All-Ireland final defeat to Kilkenny.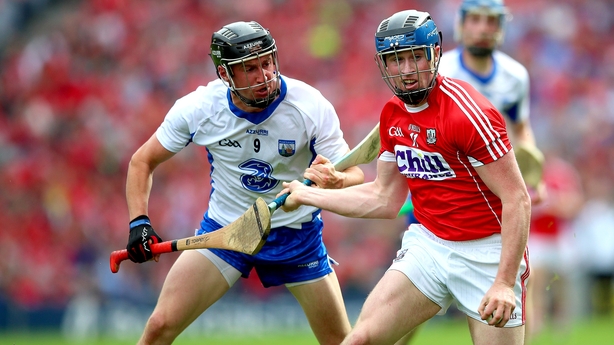 "He's a man-marker. He's been man-marked himself playing football before. He's a good corner-forward in football and he's been man-marked by men and he knows how to mark fellahs. He's leggy, he's saucy, he's everything you don't want to be on and that's what he's all about.
"If Conor's not there, please god he will be, Tadhg is back and we'll just have to drive on."
The Tadhg in question is Tadhg de Búrca, who was suspended for the semi-final following his red card against Wexford and who Waterford unsuccessfully tried to get off with a last-ditch visit to the GAA's Dispute Resolution Authority, a case that ran until the early hours of Friday morning.
A lot of his team mates had the digit '5' written on the back of their hands, his jersey number, as inspiration.
Waterford also face an anxious wait before they learn the fate of current Hurler of the Year Austin Gleeson, who may be in line for a sanction for a first-half incident against Cork where he appeared to grab Luke Meade's face mask.
@"Up for the Match will be different anyway" - Derek McGrath looks forward to a unique All-Ireland final pairing #SundayGame pic.twitter.com/6ZomVTjvPw

— The Sunday Game (@TheSundayGame) August 13, 2017
With a first-time All-Ireland final meeting between these two counties, and a first final since 1996 not involving at least one of Kilkenny, Cork or Tipperary, Waterford manager Derek McGrath jokes that the best thing will be a new song on RTÉ's Up for the Match.
The Déise haven't been in an All-Ireland senior final since their '08 trouncing back the Cats.
Derek McGrath, who marked Galway manager Micheál Donoghue in the Tribesmen's 1992 All-Ireland minor final win, was in Croke Park as a fan for that final nine years ago with his wife Sarah, who is the sister of John Mullane, one of Waterford's mainstays in those days.
It was said at the time that Waterford failed to deal with the occasion, though this wasn't the case according to McGrath, who also insists that his players will be playing the game and not the occasion when they face Galway on the first Sunday in September.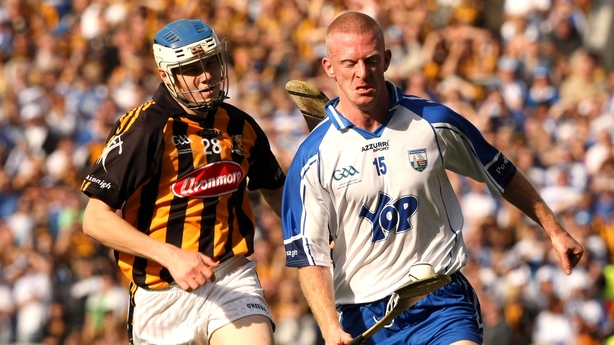 "I remember John in the run-up to the game saying everything had gone well," he said. "So when I read things about Waterford got it so wrong in the rung-up to the '08 final, I am surprised because I know how detailed Davy (Fitzgerald, manager) would be - every detail would be spot-on.
"I remember going to the final, Waterford were very aggressive in the approach early on but I remember the very start of that game, Barry Kelly throws the ball in and Cha (Kilkenny's James Fitzgerald) actually catches the ball from the throw-in and from that minute, that second Kilkenny were just…
"Are there lessons to be learnt? I'm not sure. This group will play; they will play well. I think we will try to get the balance right between embracing it and cocooning ourselves away. If you go the route of locking yourself up for three weeks, I am not sure that this will work for this group.
"This group pride themselves on their humility and the modesty of their approach. That will see us in good form ahead of the game if we can get just the balance right, everything for me hinges on one word, balance, in terms of their approach."