The GAA has warned fans to only purchase match tickets from official sources or face the risk of being denied admission into Croke Park as the clampdown into ticket touting continues.
The Association has cancelled tickets that were being resold at above face value online for the hotly-anticipated All-Ireland SFC semi-final between Dublin and Tyrone on 27 August.
Ticket prices on the Seatwave website for the semi-final have reached up to €189 in some cases and Croke Park reacted yesterday by confirming that a number of tickets have been cancelled, meaning that they won't gain the holder entry on match day as the unique barcode won't scan.
The Dublin-Tyrone game is heading towards an 82,300 Croke Park sell-out and demand for tickets in both counties, and in the rest of the country, is high.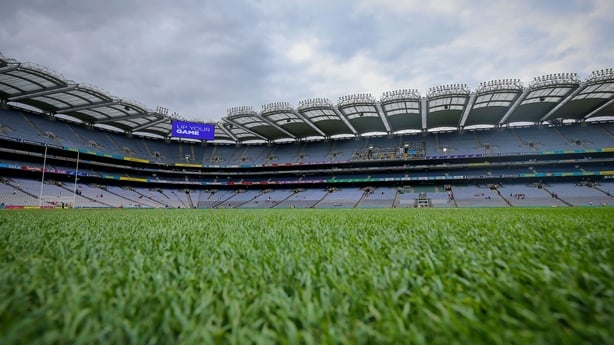 Speaking on RTÉ Radio One's Morning Ireland programme, GAA Director of Communications Alan Milton said it was a necessary step.
"In 24 hours we have cancelled into double figures. Between now and 27 August it's fair to speculate that more cancellations will take place.
"To the people that have paid over the odds, they face a real risk arriving at Croke Park, into the Hogan Stand or Cusack Stand, that will not gain them admittance.
"They are taking a huge risk, both financially and also in gaining admittance to the stadium," and stressed the importance of purchasing tickets from official sources.
While the likes Ticketmaster and tickets.ie are official retailers, Seatwave, a subsidiary of Ticketmaster is not.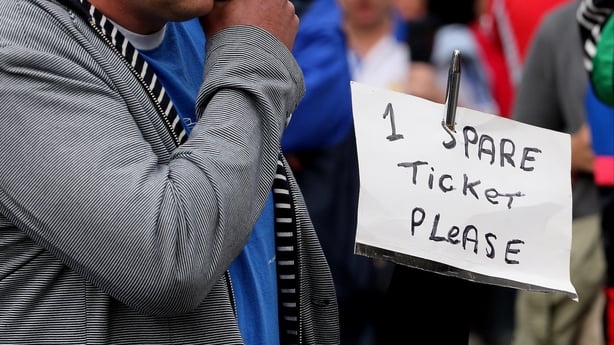 In a statement to Morning Ireland, Seatwave insisted that they are a "safe and secure market" place where fans can buy and resell tickets, with purchases backed by fan guarantees.
"There are always going to be fans who can't get hold of the most highly sought-after tickets when they first go on sale. Seatwave provides them with a chance to do that and sellers set the price of the tickets, not Seatwave," the statement read.
Milton added it was wrong to profit from fans attending music and sporting events.
"I see that as being fundamentally wrong. It's unjust. If a company like Done Deal can work with us and only facilitate the passing on of tickets at face value, why can't Seatwave?
"The simple answer is because there is no profit."
"It's always been the case that he with the most money doesn't necessarily get the tickets. I think that's right and fair and proper."
Fine Gael are looking to introduce legislation to crackdown on ticket touting and TD Noel Rock says the pro-active stance of the GAA is a welcome development.
"I think for hard pressed fans out there, I think it's important that the GAA sends out a strong message," he said.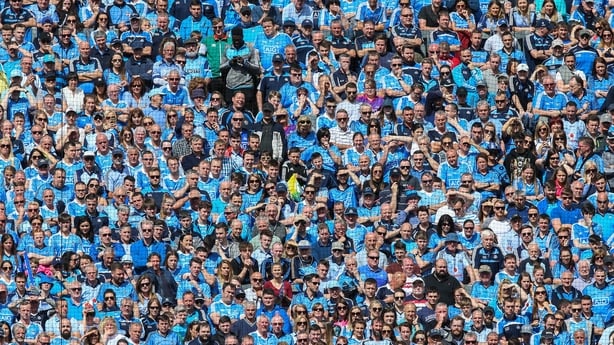 "The GAA has always been a community and family focused organisation. I think it's always been the case that he with the most money doesn't necessarily get the tickets. That's right and fair and proper.
"The legislation would only allow the resale of tickets at face value for music and sport events, plus the original booking fee. It's in effect a price cap, with exemptions for charity auctions and sports clubs."
Meanwhile, the GAA has confirmed that stand tickets for Sunday's second All-Ireland SHC semi-final between Cork and Waterford are likely to sell out. They remain on sale through the Association's website and other outlets, though they are going fast.
Live coverage of Cork v Waterford in the All-Ireland SHC semi-final on the Sunday Game, RTÉ One from 2.15pm.
Live radio commentary on that game plus updates on Cork v Dublin in the MHC semi-final on Sunday Sport, RTÉ Radio 1 from 2.00pm.
Live blog on the day's hurling action on RTE Sport Online and the News Now App from 1pm.