It may have taken them until August, but Mayo have finally gotten their mojo back.
They lost their way in a Connacht championship semi-final to Galway and then they lurched through the All-Ireland qualifiers looking for all the world like a team seeking to be put out of their misery.
They needed extra-time against Derry and Cork and they only got past Clare after another slow opening.
In their first trip to Croke Park of the summer they slumped seven points behind Roscommon before recovering enough to earn an All-Ireland quarter-final draw.
Nobody could tell where Mayo really were. Was it the end of the road, or just another junction before they finally got motoring again?
It was the latter, it turns out, and they have marked themselves out again as All-Ireland contenders once more. They take on Kerry in the first of this year's semi-finals on 20 August - their seventh consecutive appearance in the last four.
Their intention was very clear from the off against the Rossies. Aidan O'Shea, operating mainly along the half-forward line with brief spells on the inside, took the throw-in and barrelled forward.
He was fouled three times in the first six minutes with Cillian O'Connor pointing two of the resulting frees. There were two early hop-balls from referee Anthony Nolan and he won both of those too.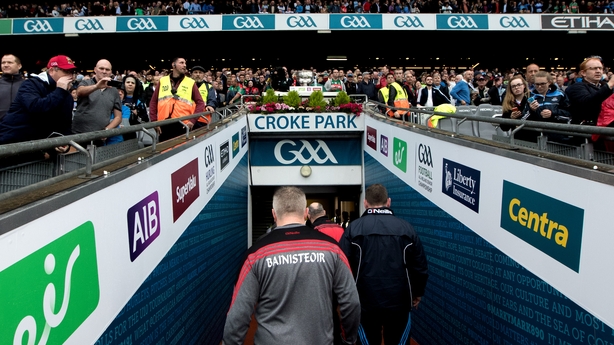 Manager Stephen Rochford abandoned the sweeper system and returned to what could be called the core values of this Mayo team - intensity, aggression, hard work, pace and support running. They were relentless and didn't let Roscommon up for air.
They led by six points to no score after quarter of-an-hour and even at this early stage it was clear what way this game was going. When they added two goals inside 60 seconds in the 24th minute it lurched towards the inevitable.
Without current Footballer of the Year Lee Keegan, who was laid up in hospital with a minor foot problem in the week before the game, there were fears that Mayo could lack drive and pace.
But there were men running off shoulders and scores were coming from all over the park - 13 players registered from play.
They put the squeeze on Roscommon keeper Colm Lavin's kick-outs and this was an area that gave them great joy. The Rossies didn't even manage to retain half of their own restarts in the first half, which left them under intense pressure.
Eventually Lavin started to go short to his own full-back line from the tee but this left them more than 100 metres to cover before they got into the opposition red zone and it wasn't a trip they were often capable of making. Mayo's tackling was crisp and effective and the ball was turned over again and again before crossing the half-way line.
Veteran defender Keith Higgins, who got forward for a first-half goal, acknowledged that this was Mayo's best performance of a seven-game Championship campaign so far.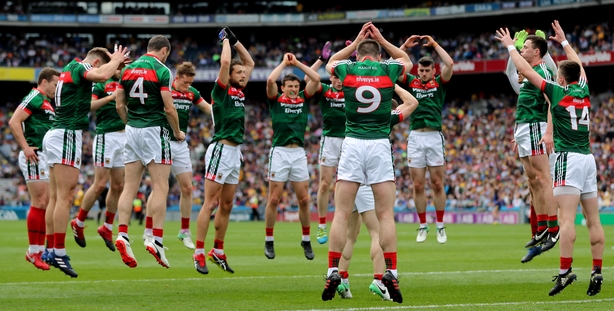 "If you were going on the last couple of months, you could see where they (the critics) were coming from, being brutally honest," he said.
"You look at the way Kerry, Dublin and Tyrone have been putting in solid Championship performances in the last couple of months, we probably haven't been doing that. So in a way you can see where some of it was coming from — what happened in the last couple of years is gone out of people's memories.
"We've been on the road long enough to know that it's not just going to happen. Some days you go out and you want to do the right thing, but your decision-making or your legs can be a bit off.
"We were a lot more focused today; we put big emphasis on certain plays. When the focus and mood is right, and playing on a surface like Croke Park, it's lends itself to a high-paced game. Things came together but you can't just rely on it happening."
So are Mayo good enough to beat Kerry in the counties' third All-Ireland semi-final meeting in six years, not counting the 2014 replay? That remains to be seen, but what is certain is that having returned to what they do best they won't be easily beaten.
Their win while barely having to break sweat in the second half further underlines the fact that there is a top four in the country in football terms and then there's everyone else.
This is the third year in the past five that Dublin, Kerry, Mayo and Tyrone have made up the All-Ireland semi-finalists. Taking the drawn game out of it, the winning margins in the quarter-finals were eight, ten, 18 and 22 points - that's an average of more than 14 points per game.
At the start of the season reaching the last eight would have been deemed as a good starting point for teams like Armagh, Galway, Monaghan and Roscommon. But in light of the beatings they took, there's a real danger that it could set them back a long way.