Waterford are expected to take Tadhg de Búrca's case to the independent Disputes Resolution Authority (DRA), after he was unsuccessful at Central Appeals Committee (CAC) late last night.
It emerged shortly after midnight that the CAC upheld a one-match suspension proposed by the GAA's Central Competitions Control Committee (CCCC), and rubber-stamped at Central Hearings Committee (CHC) level.
Despite testimony from Wexford's Harry Kehoe, described as "absolutely outstanding" by Waterford selector Dan Shanahan, the CHC issued a one-match ban on Monday evening.
The latest step along the appeals route saw de Búrca at Croke Park last night for a CAC gathering, but he was left disappointed. 
The influential sweeper is now increasingly likely to miss out on his county's All-Ireland senior hurling championship semi-final against Cork on Sunday week, August 13.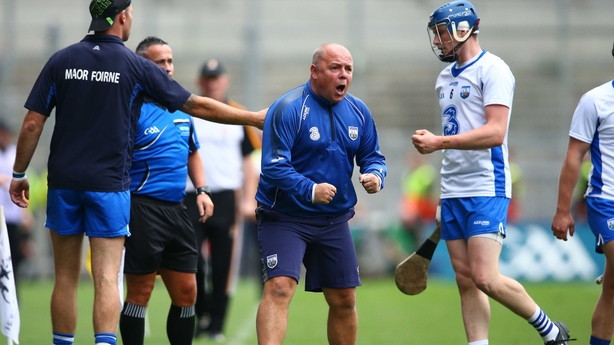 But Waterford manager Derek McGrath still has the backing of county board officials to take De Búrca's case all the way – and will now strongly consider the DRA route, having vowed to go all the way with the matter.
De Búrca was sent off late on following an off-the-ball clash with Kehoe in the recent All-Ireland senior hurling quarter-final – and referee Fergal Horgan made to the incident in his official match report.
De Búrca was cited for a category III (iv) infraction, specifically 'behaving in any way which is dangerous to an opponent, including deliberately pulling on or taking hold of a faceguard or any part of an opponent's helmet (in hurling).'
The minimum penalty for such an offence is a one-match suspension in the same code and same level, leaving De Búrca ineligible for the Cork game at present.
Waterford are expected to play an in-house 15 v 15 training game this evening – and Darragh Fives is expected to now slot into the sweeper position for the clash with the Rebels.
With de Búrca now ruled out, unless there's a late reprieve at DRA level, a place in the starting team is up for grabs.
According to well-placed Déise sources, Maurice Shanahan and Stephen Bennett, both attacking players, are the leading contenders to step in, with McGrath set to reshuffle his team further back in the wake of de Búrca's anticipated absence.