Kilkenny hurler Richie Hogan believes the quality at the top of the game has never been so strong as Brian Cody's troops take a backseat for the business end of the 2017 campaign.
The Cats were dumped out of the qualifiers at the hands of neighbours Waterford after Wexford put paid to their Leinster ambitions earlier in the summer.
Jamie Barron and Maurice Shanahan struck extra-time goals at Semple Stadium as Waterford finally beat the Cats for the first time in Championship hurling since 1959, gaining some revenge for successive All-Ireland semi-final defeats at the hands of Cody's men.
With Cork, Galway, Tipperary and Waterford the remaining four sides left in the race for the Liam MacCarthy, the Danesfort club man told The Ray D'Arcy Show on RTÉ Radio one that he believes it is an indication of the strength of the game after years of Kilkenny dominance.
"Last year Waterford came within an inch of beating us last year after a replay in the semi-final. Now more so than ten years ago, the teams that can win the championship, there are far more of them," he said.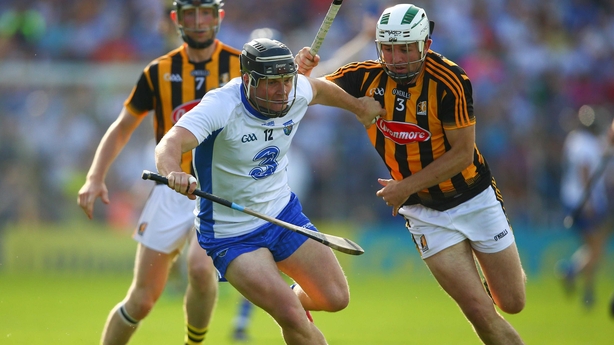 Pressed on who he is backing to emerge victorious in September, he struggled to predict a winner.
"I wouldn't be a lad to sit on the fence, but I genuinely don't know," he said.
"I fancied Galway up until now, and then when I saw they drew Tipp... they gave Tipp an awful beating in the League final and that can do wonders for the team that is beaten, especially a team as talented as Tipperary.
"Cork have had a fantastic season so far, but they have had a five-week break. Waterford are out for revenge against them after the Munster defeat."
The seven-time All-Ireland winner spoke of leaving the day job as a teacher to concentrate on his hurling career.
"It's not so much the travelling, it's the timing of the travelling, it's not ideal to be jumping out of the car and onto the pitch," Hogan added, indicating he was clocking up more than 200 miles a week at some stages commuting from Dublin to Kilkenny
"I found that a little bit tough".
In the midst of a career break, Hogan now works his own hours running a recruitment company for teachers moving to the Middle East.
He also gave an insight into the early season demands of being an inter-county player.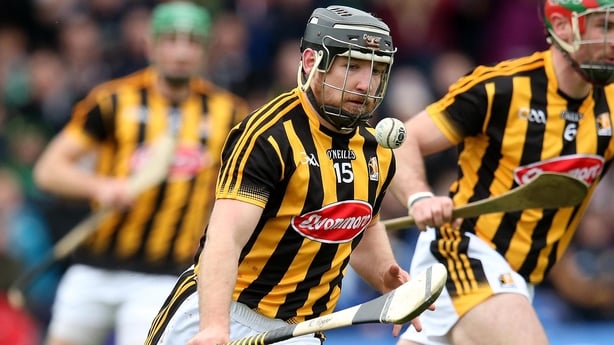 "Our toughest training sessions would be between February, March and April. You are trying to build up a bit of strength, get the strength up and the miles in, not to mind skills and matches.
In winter we would train three to four times a week, and be asked to do three to four gym sessions a week as well.
"I would always do four or five skills sessions myself. As a forward it is very important to keep sharp."
Speaking of there being a sense out there that this is a chore, being a county player, Richie spoke of the Dublin footballers being a great example of people doing what they want to do, taking a year off and going travelling, while also focusing on a career.
"Players will gladly do what they need to do when they're playing. When they're finished, they want to be in the job that they love," he added.
Mayo v Roscommon's All-Ireland SFC quarter-final replay is liveon  RTÉ 2 & RTÉ Radio 1, Monday 7 August from 1.30pm