Where I grew up in the Moy, I was literally a stone's throw from Armagh.
Before they changed the direction of the club pitch you could kick a point from Tyrone and the ball could land in a different county. The River Blackwater was all that divided the two.
So I'm sure you can understand why I'm pretty excited about Saturday's All-Ireland quarter-final at Croke Park.
Through most of my playing days the Tyrone-Armagh rivalry was at its most intense. When they won their All-Ireland in 2002 we had to admit that they got there first, they'd done it before us and that we'd never be able to take that from them.
If you don't lose your money on the Galway Races, I'd tell you to back the favourites on Saturday
So to beat them 12 months later in the final to win our own first was just incredible.
Things reached their peak in 2005 with the drawn and highly controversial replayed Ulster final and the All-Ireland semi-final, which is definitely the most intense game of football I have ever played in.
At times I thought that crowd was going to lift the roof of Croke Park with the noise that they were making, but even during lulls there was this constant, anxious hum coming from the stands and you could just feel the tension.
The following January we played in a Dr McKenna Cup match at Casement Park and very nearly 20,000 people turned up.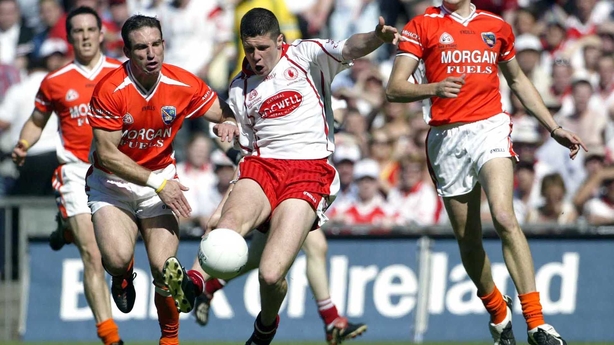 I wasn't actually there and I don't remember why, which means I must have been bluffing some injury or another because my attendance at pre-season games was always pretty patchy, but it's all anyone around here was talking about at the time.
Tyrone is a big county and there are different rivalries depending on what border you are closest too, though Armagh became the county-wide rivalry because of those years in the 2000s when we were both challenging for All-Irelands.
Neither have been close to winning Sam Maguire the past few years, though Tyrone were quite a bit ahead of Armagh for most of that time, so it's great to see them meeting in Croke Park again at the business end of the season.
I have heard more Armagh voices the past few days than I have in the previous five years.
I know that we benefited from them being such a strong team in the 2000s because it really pushed us on in a way that no other team could. When it's your neighbours it's just different.
In the late nineties Ulster teams had slid a bit back down the pecking order and a lot of them travelled to Croke Park expecting to be beaten.
Tyrone and Armagh helped to change that and, ever since, Ulster teams go to Dublin expecting to win. That, to me, is a huge positive to come out of our rivalry.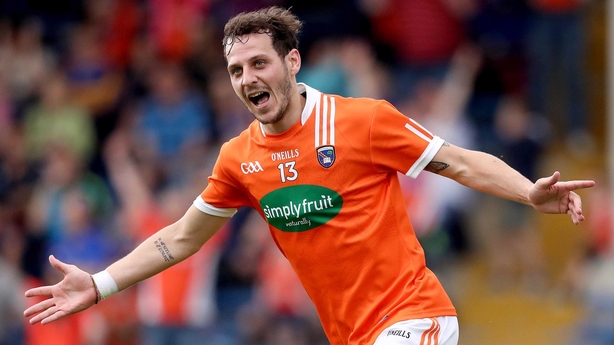 Tyrone remain a fair bit ahead of Armagh, who I have to compliment on the steady improvement they have made through the summer, and I expect them to win with a bit to spare on Saturday.
Armagh were Division 3 this year, Tyrone are in the top three - there's a big difference.
Jamie Clarke is a joy to watch when he has space and he's not going to find too much of that in this game, with Cathal McCarron to be the man I expect to be given the job of marking. 
If you were a punter this week and you haven't lost all your money on the Galway Races, I'd tell you to back the favourites on Saturday because I can't see any way that Monaghan can beat Dublin.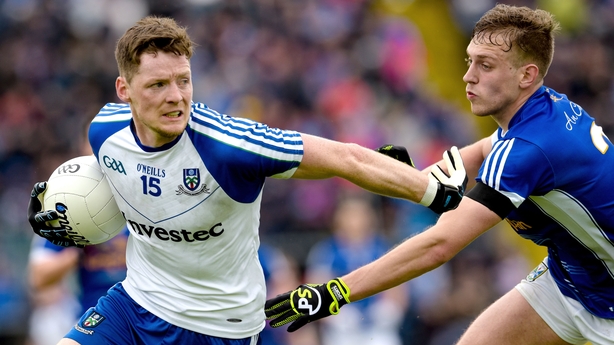 Monaghan are a team that have disappointed me this year. Watching the League I expected them to improve up front with Conor McCarthy and Jack McCarron to take a bit of the weight off the shoulders of Conor McManus and that hasn't really happened.
And worse, they are much more open defensively that they used to be. For the past few years their defensive set-up was the foundation of so much of their success and now that looks to be gone.
Something Monaghan haven't been able to do, despite winning two recent Ulster titles, is to take that next step and win an All-Ireland quarter-final and that must be a major source of frustration.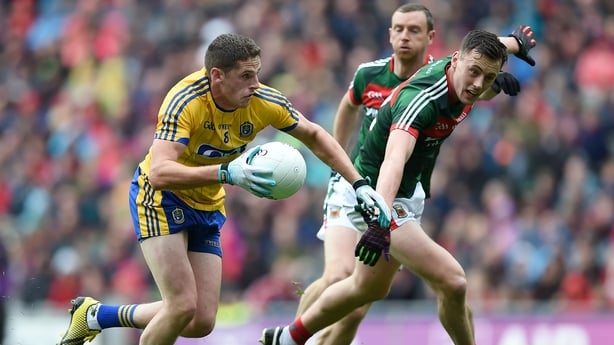 I think this young Roscommon team can take that next step on Monday when they meet Mayo in their replay.
They lacked a little bit of self-belief in the drawn game on Sunday and, the two early goals aside, they didn't look confident in front of goals and didn't drive at their opponents enough. They didn't get beaten though and that experience will stand to them.
To me, Mayo look like a team just waiting to be put out of their misery. Again, their forwards didn't contribute enough and they needed 1-06 from their half-backs and midfield just to get level.
I always admire their determination not to admit defeat, but that isn't always going to be enough.
Live blog on the All-Ireland SFC quarter-finals, Tyrone v Armagh (5pm) and Dublin v Monaghan (7pm), from 4.30pm on Saturday on RTE Sport Online and the News Now App. 
Monday's All-Ireland SFC quarter-final replay between Mayo and Roscommon (2pm) is live on RTÉ 2 and RTÉ Radio 1, witha live blog on RTE Sport Online and the News Now App from 1.30pm